The Loop
The ghosts of Sam Snead are following Tiger Woods in Greensboro
For golf fans curious with how current events fit into the bigger picture of golf history, the melding of the two this week on the PGA Tour in Greensboro, N.C., is particularly intriguing.
Here's the scenario: For the first time Tiger Woods, who is three victories short of Sam Snead's all-time PGA Tour record of 82, is playing the Wyndham Championship, the same tournament Sam won his 82nd tour event and at the same golf course no less.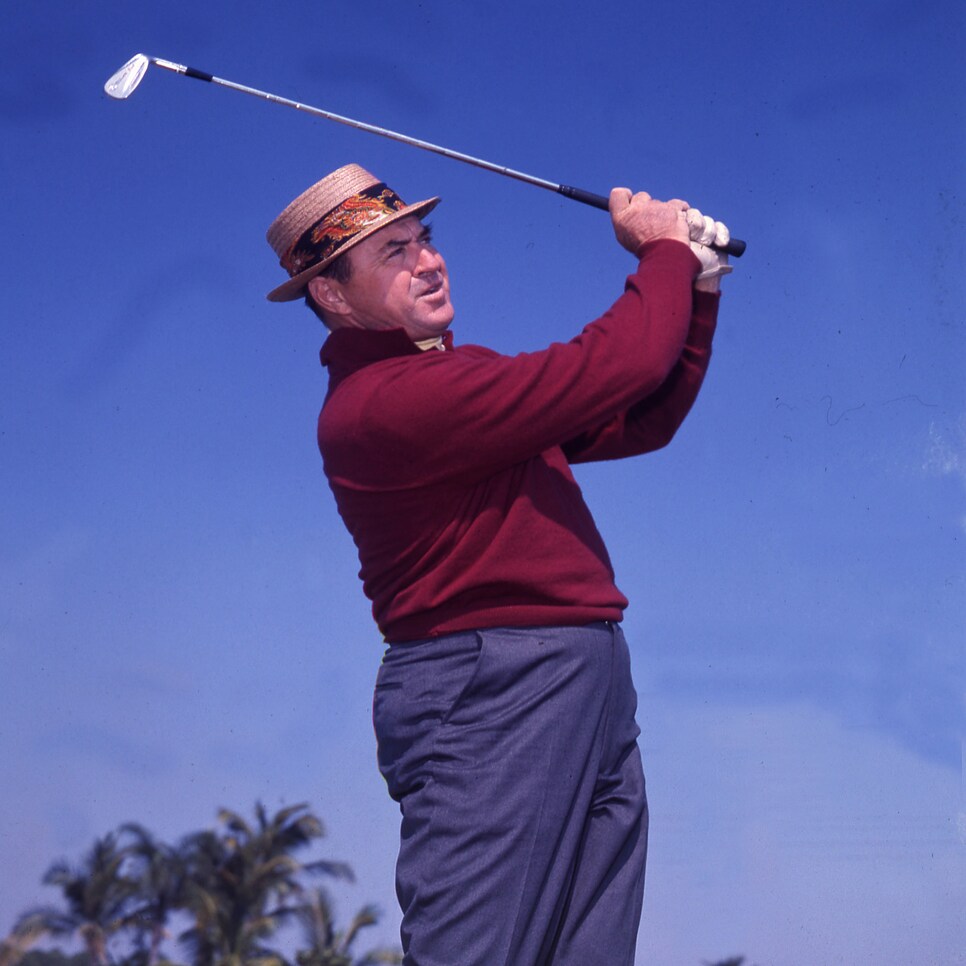 And there's more: 2015 is the 50th anniversary of Snead's 82nd victory, won on April 4, 1965. It was Snead's eighth win in what was then called the Greater Greensboro Open. Only Woods has won a PGA Tour event that many times, having claimed titles at the Bridgestone Invitational and the Arnold Palmer Invitational on eight occasions.
Is it coincidence that the victory-dormant Woods is playing at the Donald Ross-designed Sedgefield Country Club, where the ghost of Snead hovers? The presence of The Slammer is strong at Sedgefield, where Snead first won in 1938 and last in 1965, a span of 27 years that is the tour record for the longest time between first and last victories in the same event. Approaching 40 years old in December, Woods may be subliminally seeking the longevity Snead is so well known for as he tries to break out of his slump in the PGA Tour's last regular-season event.
Chances are Woods and Wyndham are mere timing partners in a last-stab effort by Tiger to get into the FedEx Cup playoffs, and there's no reason to read anything more into it. But it can't hurt Woods' chances to try and jump start his playoff run on the course where Snead won five of his eight Greensboro titles. If he does, Woods can look forward to his 40s with a glimmer of hope: Snead ranks second behind Vijay Singh for most tour victories for a player in their 40s (22 to 17) and is No. 1 for the oldest winner on tour when he was 52 years, 10 months, 8 days at the 1965 Greensboro event. Feeding off the Greensboro vibes Snead left behind can't hurt Woods' motivation.