The Loop
The future belongs to Jordan Spieth, just not quite yet
It was another coronation without a crown on Sunday, the ascendant boy wonder, Jordan Spieth, again unable to clear the threshold.
In the absence of Tiger Woods and the struggles of Phil Mickelson, Spieth is the chosen one to fill the chasm. That has not changed, just the timetable for his doing so.
He originally was penciled in for the second Sunday in April, when he held a lead in the final round of the Masters. Now we'll have to wait until the U.S. Open or beyond.
Spieth's performance in the final round of the Players Championship on Sunday was a virtual copy of his final round at Augusta National. In each, he had a front-nine lead that he squandered with a series of bogeys.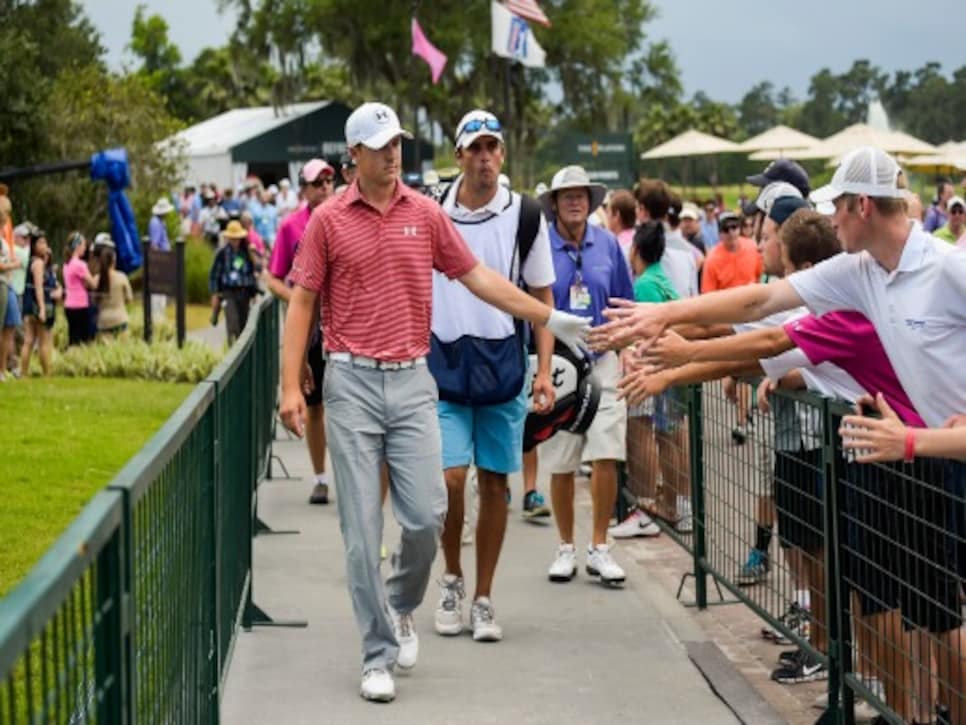 Spieth broke a tie with eventual winner Martin Kaymer with birdies on two of the first four holes on Sunday, then bogeyed three of the next six to fall from contention. He eventually tied for fourth.
"I've got to think the pressure is getting to him right now," NBC's Johnny Miller said when Spieth began wrestling with his swing.
There is no denying his maturity, 20 going on 35, as they say, but with victories within his grasp on two of golf's better stages, his play was more in line with one who is 20 going on 21, as Spieth is (he'll turn 21 in August). The pressure should have an adverse effect on him. "Closing on tour obviously takes a couple tries in the big ones," he wrote on Twitter.
The upside is that Spieth has time and talent working on his behalf, as well as a truth in this otherwise fickle game, that the more often one puts himself in a position to win, the more comfortable he becomes with it.
Spieth accordingly will be more comfortable than most in quick order. He has finished in the top five on five occasions already this season and in his last 22 tournaments dating to his victory in the John Deere Classic last July, he's finished in the top five in nine of them.
After Saturday's round, Spieth addressed what he took from his disappointment at the Masters.
"Really, what I can draw from is going to be the different ways of handling the nerves, like where my tendencies are on my swing, where I strike it, the ball flights that come out when I'm really amped up," he said. "I can look back on Augusta just on a couple great shots and a couple shots that didn't go my way, and I know why.
"Augusta left me feeling a little hungry for it again, and here we are, and I have an opportunity to kind of really draw back on that round and the positives, the negatives and everything in between."
If the Masters left him hungry, the Players will leave him famished. Spieth has an insatiable appetite for success, but he just has to be patient.
So, too, do the rest of us.