Equipment
PGA Tour stats: The five players with the shortest tee-shot hang time and the drivers they use
On its surface, hang time is one of those seemingly nebulous stats. But dig down deeper and you understand its significance. Though the NFL has kept track of it for more than two decades, it's also part of the bevy of information accumulated by the PGA Tour. As the PGA Tour makes its annual two-step in Texas with the AT&T Byron Nelson and the Fort Worth Invitational at Colonial Country Club and the typical accompanying windy conditions, we've decided to take a look at those who have the tendency to get the ball on the ground quickly off the tee. Here are the five players with the shortest hang time and the drivers they use.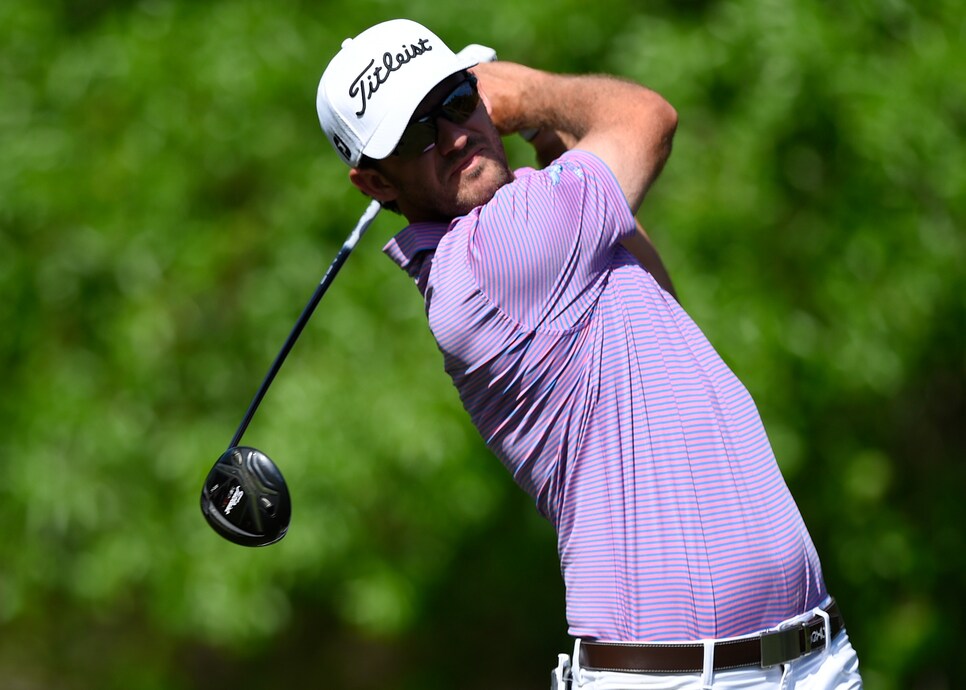 The average PGA Tour player has a hang time of a little more than 6.3 seconds. At more than a full second less than the tour average, Griffin, who played the PGA Tour Latinoamerica in 2015-'16, is No. 1 on this list. Ironically, Griffin uses a Titleist 917D2 driver—a model touted as slightly higher launching than the 917D3—with 10.5 degrees of loft. Griffin appears to be an expert at keeping it low.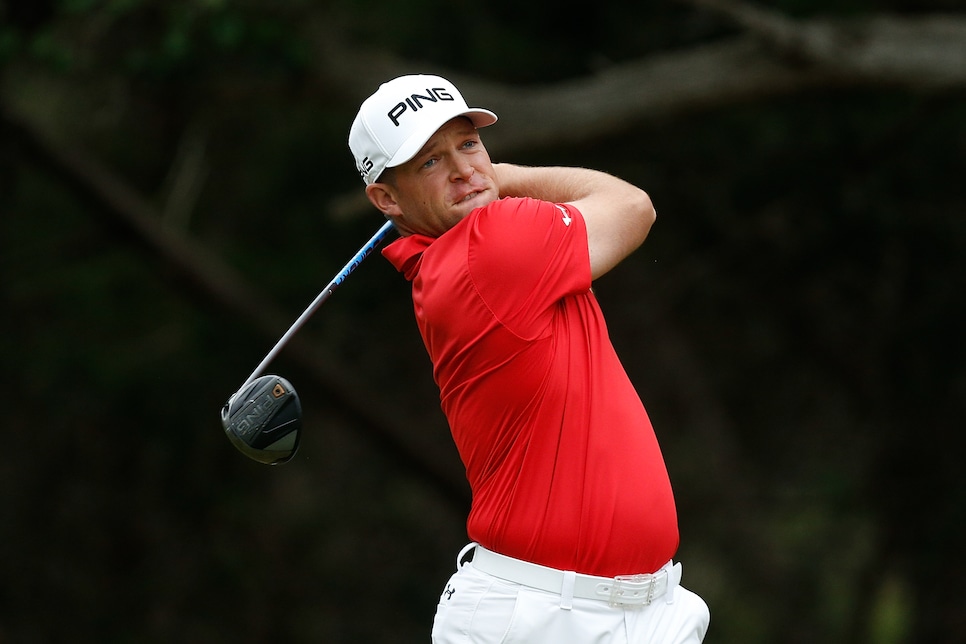 Summerhays gets some help in keeping his driver flight down by his choice of shaft. He employs Fujikura's Pro Blue Kuro 65X in his Ping G400 Max driver. The shaft features a bend profile that creates a stiff mid and tip section.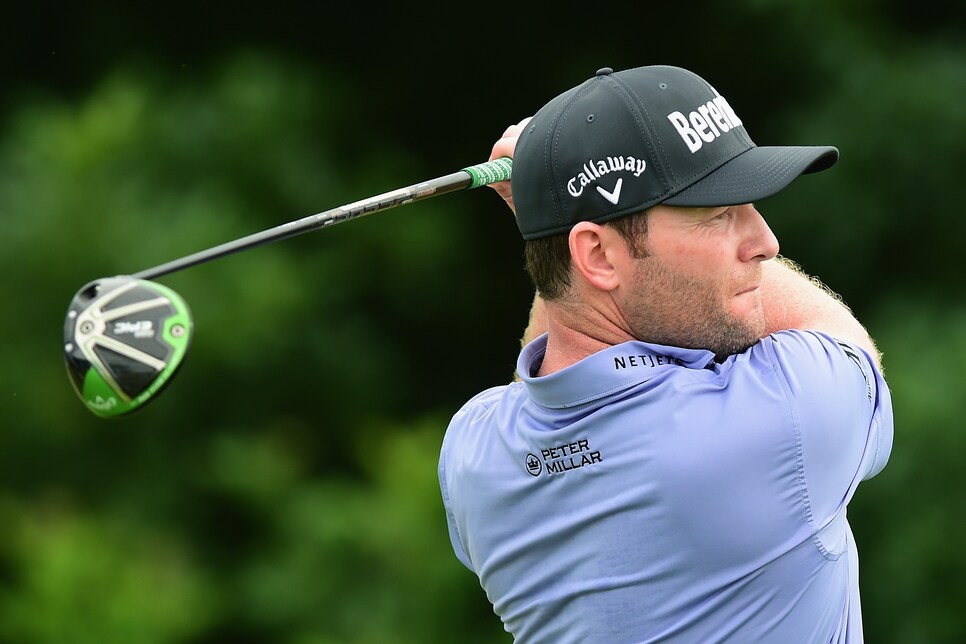 Callaway's GBB Epic Sub Zero has front and back weights in its low-spin design. Branden Grace combines that with a 9-degree head to produce the third-shortest hang time on tour. Grace was in the company's newer Rogue Sub Zero model earlier in the season but has now changed back to the Epic model.
Some drivers push weight to the extremes of the clubhead in order to boost forgiveness. That can sometimes cause excess spin. But the TaylorMade M2 that Thompson uses a carbon-composite crown internal geometry to produce a forgiving driver with low spin, helping Thompson keep those tee shots down.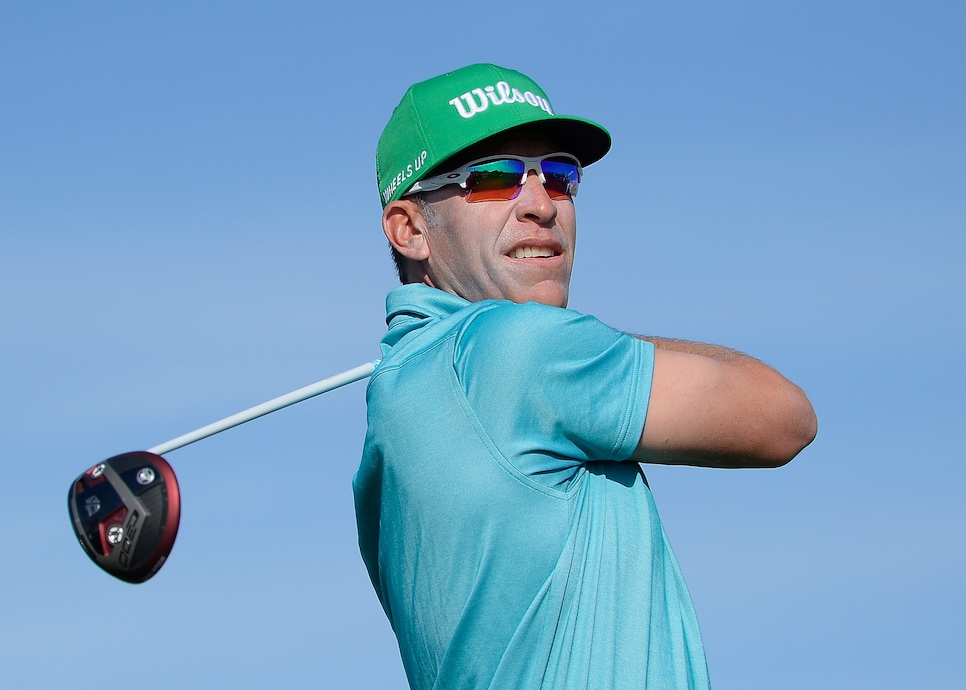 Driver: Wilson C300, 9 degrees
Counting this season, Barnes has ranked in the bottom five for five consecutive years and in the bottom 10 in the hang-time stat for the last eight seasons. The former U.S. Amateur champion is doing so this year with a Wilson C300, a driver with three weights in the sole—two 6-gram weights and one 2-gram weight. Barnes has the two 6-gram weights positioned up front, helping to produce a lower ball flight.