News
The early stages of European Tour Q School is start of a long road for longshots

KELSO, Scotland -- Much as we might sometimes think the exact opposite, professional golf isn't all about Ryder Cups, major championships and cozy on-air chats with Jim Nantz and Dan Hicks. Behind the endlessly glamorous existence of your household names there sits another dimension, a world occupied by thousands of dreamers yearning for a place at the game's top table.
Located in the heart of the beautiful Scottish Borders region, the Roxburghe near the market town of Kelso is one of the most picturesque courses in the land that gave golf to the world. This week it is also one of eight venues for the first of the three stages that make up the European Tour Qualifying School. And, in what is an increasing trend, as many as 80 Americans will be teeing up over the next month in Scotland, England, Germany, Austria, Portugal, France and Italy in an effort to make it onto the world's second-biggest circuit.
No one said it was going to be easy though, quite apart from the financial commitment of the €1800 entry fee. Starting from stage one, a player will have to compete as many as 14 rounds of golf in order to gain playing privileges for next season. As something of a consolation prize, those who make the 72-hole cut at November's six-round final stage but do not qualify for full cards will be eligible to compete on the second-tier Challenge Tour in 2017.
All of which currently seems a ways off to all concerned, including one of those four-score Americans, Nathaniel James. The 30-year old Washington and Lee graduate, a veteran of the Adams Tour, the FairWay Tour and other assorted minor-league venues is making his third successive visit to the Roxburghe, having failed to advance in his previous two starts. He is nothing if not persistent though, as his rather unorthodox life in professional golf makes clear.
After a successful college career both on and off the course, James took the decision to commit to law school after graduation. Three years after that, he was working in a Forth Worth law firm. After three more years in a suit, James had been away from competitive golf for six whole summers. The urge to play was still there though. And, in the classic manner of all frustrated players, gazing out of the office window at the sunshine eventually made up his mind.
"I knew I was never going to be a lawyer my whole life, so I began exploring other options with my wife," says James, who opened with a round of 70, two under par. "Playing golf for a living has always been my dream and thankfully I have had the support of my family and friends along the way. I turned professional in August 2014. My first event was actually the European Tour qualifying here at the Roxburghe.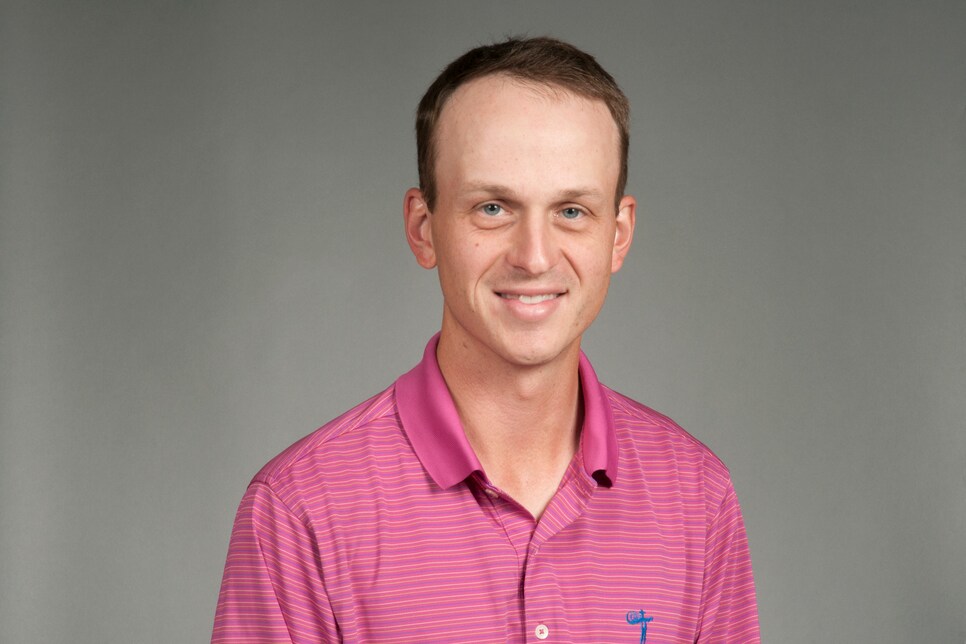 "Since then I've played a lot of mini-tours and Monday qualifiers. I've bounced around a lot, waiting for the opportunity to break through to the next level. That's why I'm here. Getting all the way to the European Tour is too much to think of right now though. It's one shot at a time, one round at a time. For me, it is just a privilege to be here. For a long time I never thought this would be my story. I don't want to be looking back when I'm older wishing I had tried but never having done so. I really believe this is where I'm supposed to be."
The latest chapter in James' convoluted and as yet unfulfilled story will be written this week, at a place a long, long way - physically, mentally and geographically - from where he ultimately wants to be. In that at least, the only litigator in the 89-man field at the Roxburghe is the same as everyone else.