The Loop
The early birds get the seats at Augusta National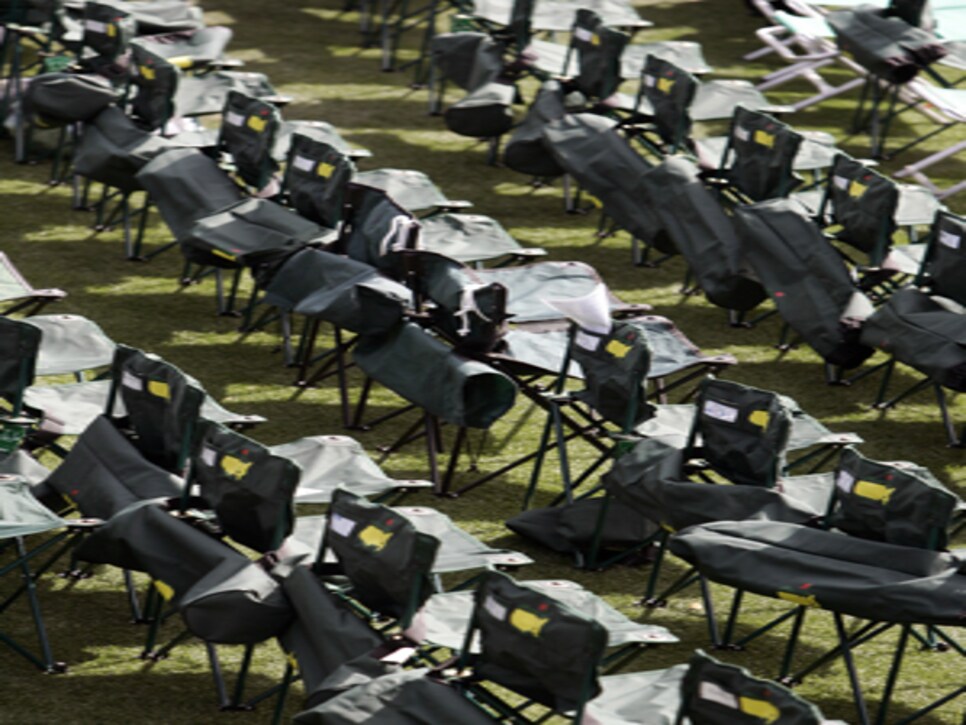 "In hindsight, we probably didn't need to be here at 4:45. It was a little lonely for a while," Coleman said. "We were first in line, but it was a while before we had many people join us."
It's debatable whether there's really any art to scoring choice spots at the Masters, but there could be some science. After Jim and Diane Longwell put down four Masters-logoed folding chairs beside the first hole, they started walking to the concessions stand toward the 18th tee.
"It's our rendezvous point," Diane said, noting that they were meeting Connor and Gail Stephenson, the other couple from Macon, Ga., they came with to the course. "They're putting down seats near the 16th hole. We have it all planned so we can go back and forth during the day."
Rob Nicoll and Steve Stickley weren't even sure if they were going to bring in the folding chairs they had in their car trunk when they rolled in the Augusta parking lot at 6:45 a.m. The Maryland residents had been walking around and sitting in grandstands the previous few days, but decided to change things up.
"We didn't know if we were here early enough to get something by the 18th green," Steve said. "You hear about how early you have to be here, but this worked out pretty good."
With their seats secured -- front row, hole high to the left of the green -- the two gave each other a fist bump to mark their success.