The Loop
The dulcet tones of Jim Nantz attracted more viewers to CBS' Masters coverage (or maybe Jordan Spieth has something to do with it)
It's widely known the Masters is the most watched golf event of any year. We base that not just on hard data, but the number of people in the Golf Digest office who say this is the one tournament that some non-golfer in their family sits on the couch and watches tour pros chase the little white ball.
For me, it's my Mom, who couldn't help but call Sunday night and start to gush about that nice young man who was wearing that green coat. "What was his name again, Jordan Speech?" she asked. ("Spieth, Mom. It's Spieth.")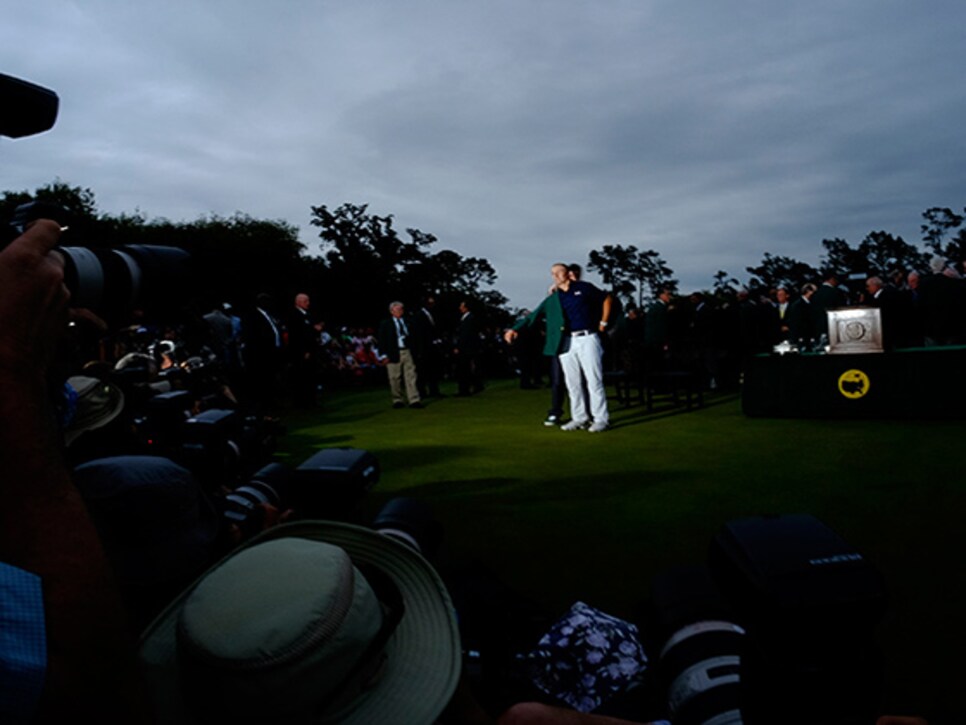 So just how many non-golf fans joined my Mom in making the Masters their yearly golf indulgence? CBS didn't break down its ratings numbers that specifically, but it did tout in a Monday press release that its final-round viewership was up 23 percent from 2014, pulling in a 9.6 rating and a 20 share for its average household metered market numbers. (Each rating point is roughly a million viewers and the share is a percentage of the number of overall viewer watching anything at that time who were watching that specific program.) Not surprisingly, viewership peaked from 6:30-7 p.m. EDT, just as Spieth's coronation became official, with a 11.5 rating and a 22 share.
CBS also offered an interesting note highlighting the five top markets on Sunday:
Fort Myers (Fla.), 15.1/27
Greensboro-High Point Winston-Salem (N.C.), 14.6/25
Greenville-Spartanburg-Ashville (N.C.), 14.4/26
Tampa-St. Petersburg (Fla.), 13.3/24
West Palm Beach (Fla.), 12.9/26
Apparently that nice young man who tied the Masters 72-hole scoring record did connect with some other non-golfers' moms . . .  or maybe just retirees in Florida and North Carolina.
CBS' Saturday third-round ratings also were up from 2014, rising 48 percent (Tiger Woods' presence on the leader board certainly helped as well). Earlier in the week ESPN said its numbers rose for coverage of the Par-3 Contest and the first and second rounds. And Golf Channel also said its pre-game and post-game ratings were the highest in its history.
Thanks again, Mom, and all the rest of you non-golf fans. Don't be afraid to come back for the U.S. Open in June. Chambers Bay is beautiful.