The Loop
The Donald gets his men's major: 2022 PGA going to Trump Bedminster
Trump National Bedminster, less than six miles from USGA headquarters and host to the 2017 U.S. Women's Open, has agreed to host the 2022 PGA Championship according to multiple sources with knowledge of Thursday's scheduled press conference.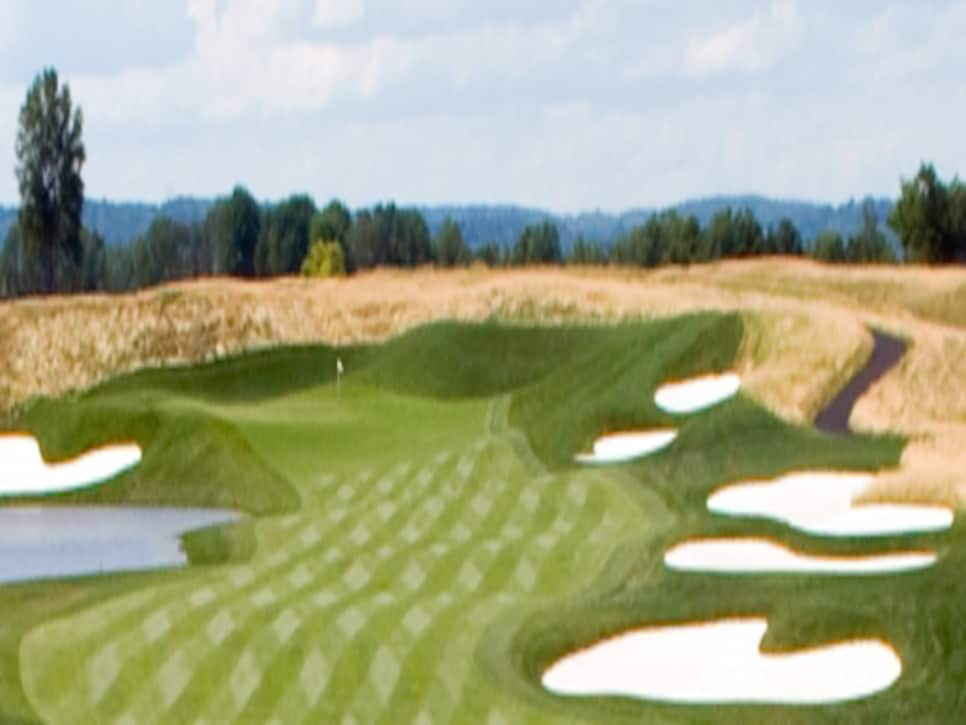 A formal announcement will be made at 11 a.m ET May 1 from Trump Tower in New York City, where PGA of America CEO Pete Bevacqua, PGA president Ted Bishop and Donald Trump will discuss the decision to bring the major championship to suburban New Jersey.
Trump National Bedminster was thought to be in the running for a U.S. Open after it had the chance to showcase itself during Women's Open week in 2017. Sources, however, say that the USGA is more intrigued by Trump Ferry Point, a course still in development in the Bronx designed by Jack Nicklaus and to be managed by Trump's company. The city-owned Ferry Point, set to open in spring 2015, has a price tag of $236 million, according to a recent unbylined New York Daily News story.
The PGA of America will host the major championship in the shadows of Golf House and just three years after taking the PGA Championship to Bethpage State Park on Long Island and only two years prior to the 2024 Ryder Cup at Bethpage. The U.S. Open will be played at Long Island's Shinnecock Hills in 2018 and outside New York City at Westchester County's Winged Foot in 2020.
A Senior PGA Championship will also be announced as part of the package with Trump National Bedminster.
*UPDATE -- Thursday, May 1: The PGA of America officially awarded the 2022 PGA Championship to Trump National Bedminster in New Jersey, as reported above. Additionally, the association also announced that it would bring the 2017 Senior PGA Championship to another Trump facility, Trump National Golf Club in Potomac Falls, Va.
*"Certainly when you have courses, when you get acknowledged to have one of the majors ... having the PGA is a very, very big deal," Trump said at the news conference. "So it's very important to me. It's a great honor for me and it's a tremendous honor for both of those clubs."  *