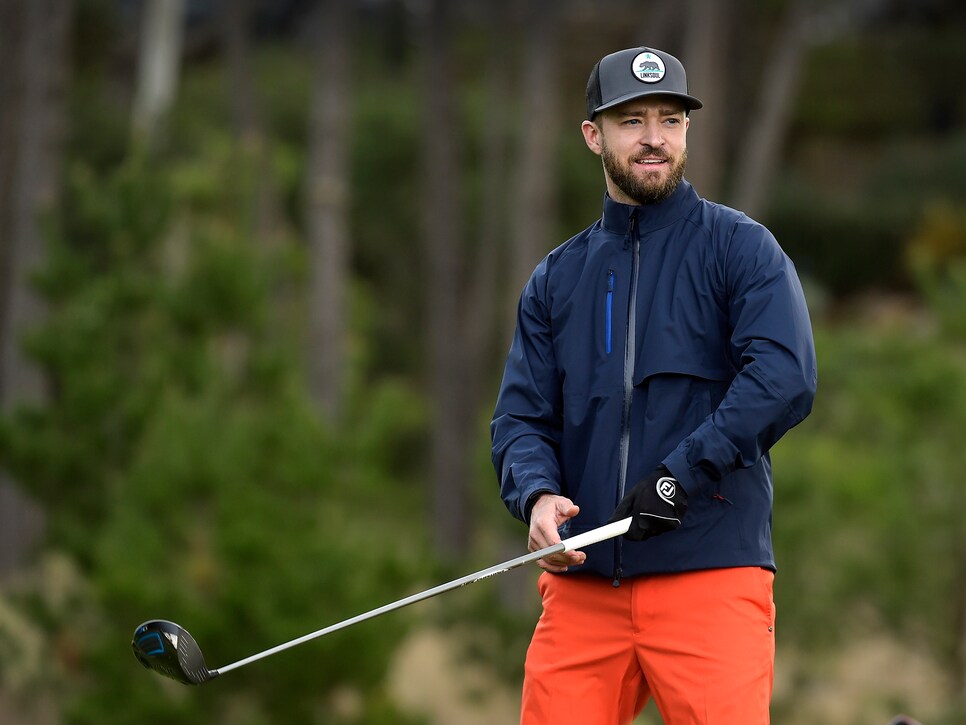 Photo by Stan Badz/U.S. PGA Tour
MATCH THE NUISANCE WITH THE HOME REMEDY
Photo by Found Image Holdings/Corbis via Getty Images
A. WATER, WITCH HAZEL, ORIGINAL LISTERINE (YELLOW) AND TEA TREE OIL.
B. A PASTE OF COLD COFFEE AND BAKING SODA.
C. HOLD YOUR BREATH FOR A MINUTE, THEN DOWN A GLASS OF WATER.
F. ADD A CUP OF APPLE-CIDER VINEGAR TO A COOL BATH.
G. LAVENDER OIL, VANILLA EXTRACT AND LEMON JUICE.
H. EAT PINEAPPLE, WHICH CONTAINS HEALING ENZYMES.
ANSWERS: 1F, 2D, 3B, 4G, 5A, 6E (C AND H ARE FAKE)
5 MEMBER-GUEST STEREOTYPES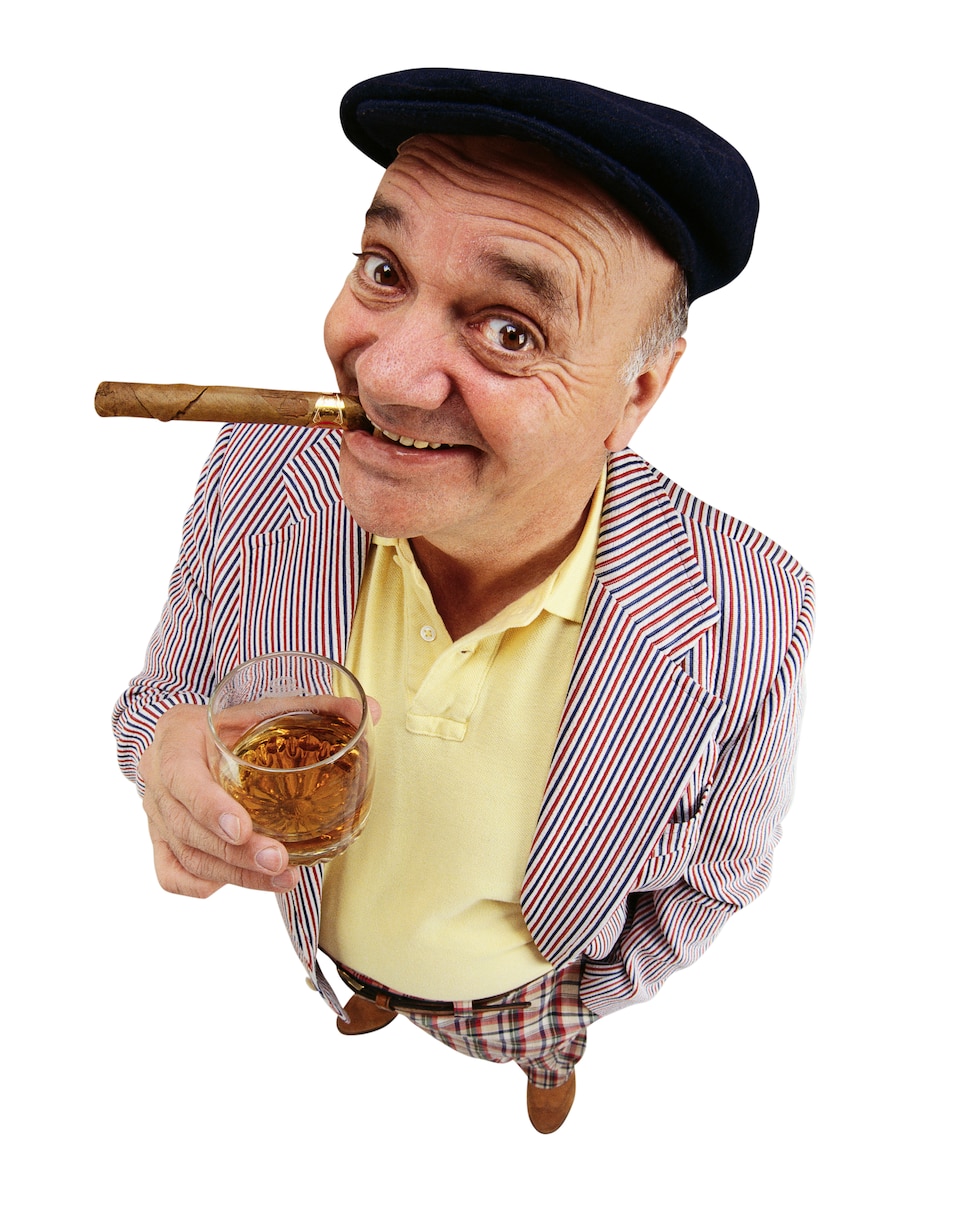 Photo by Richard Ransier/Corbis/VCG
GOLF PIX YOU DON'T SEE ON INSTAGRAM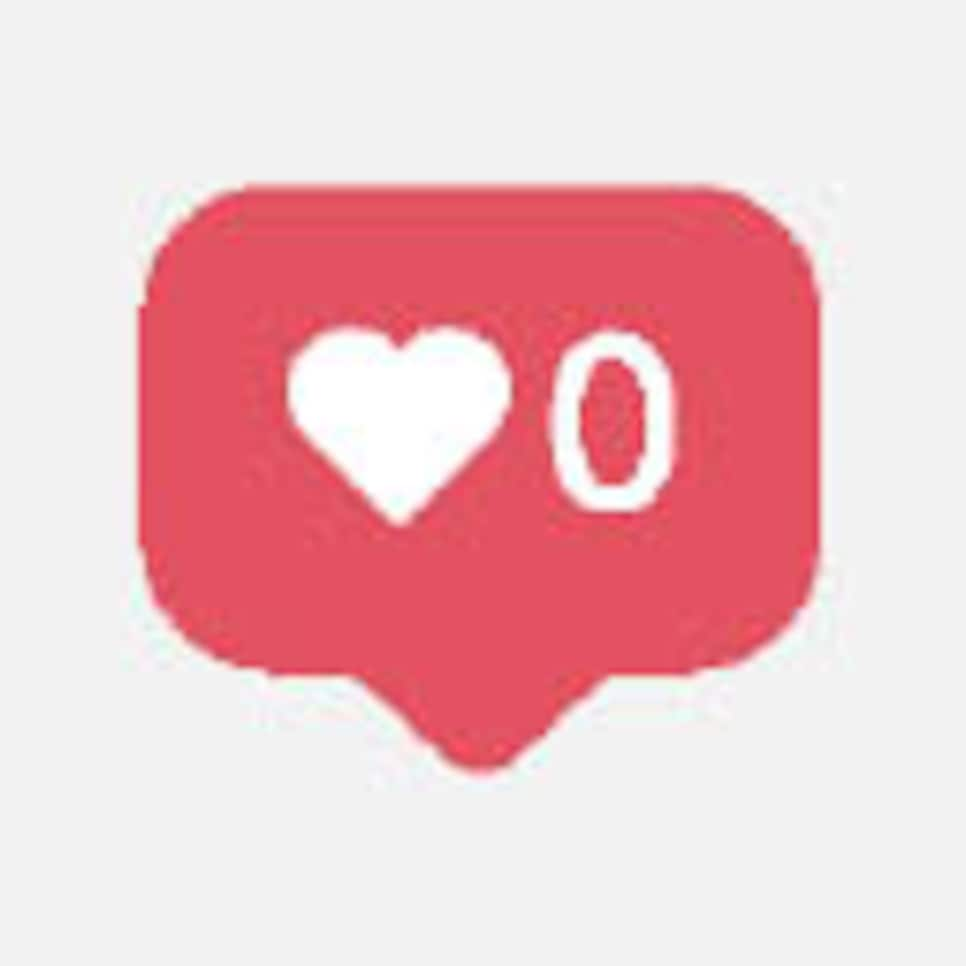 Photo by Ondrej Pros/Getty Images
THE ROMANCE OF JUNE 21 ("GOLF'S LONGEST DAY") VS. THE REALITY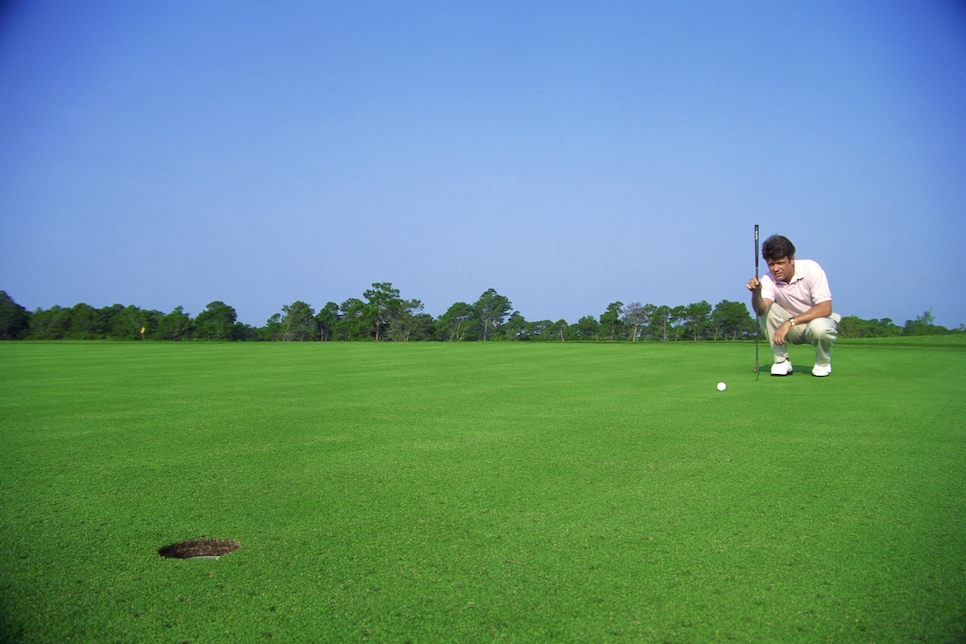 MORE TIME FOR THE GROUP IN FRONT OF YOU TO PLUMB-BOB.
THAT CHICKEN SALAD MADE FRESH DAILY? NO LONGER SO FRESH WHEN YOU GET IT.
AMPLE OPPORTUNITY TO EXPOSE AREAS YOU MISSED WITH SUNSCREEN.
WHEN YOUR WHEELS COME OFF, THEY REMAIN OFF . . . FOR HOURS.
YOUR GASBAG PLAYING PARTNER HAS GOT MORE STORIES FOR YOU!
WHAT THE STARS REVEAL ABOUT YOUR GAME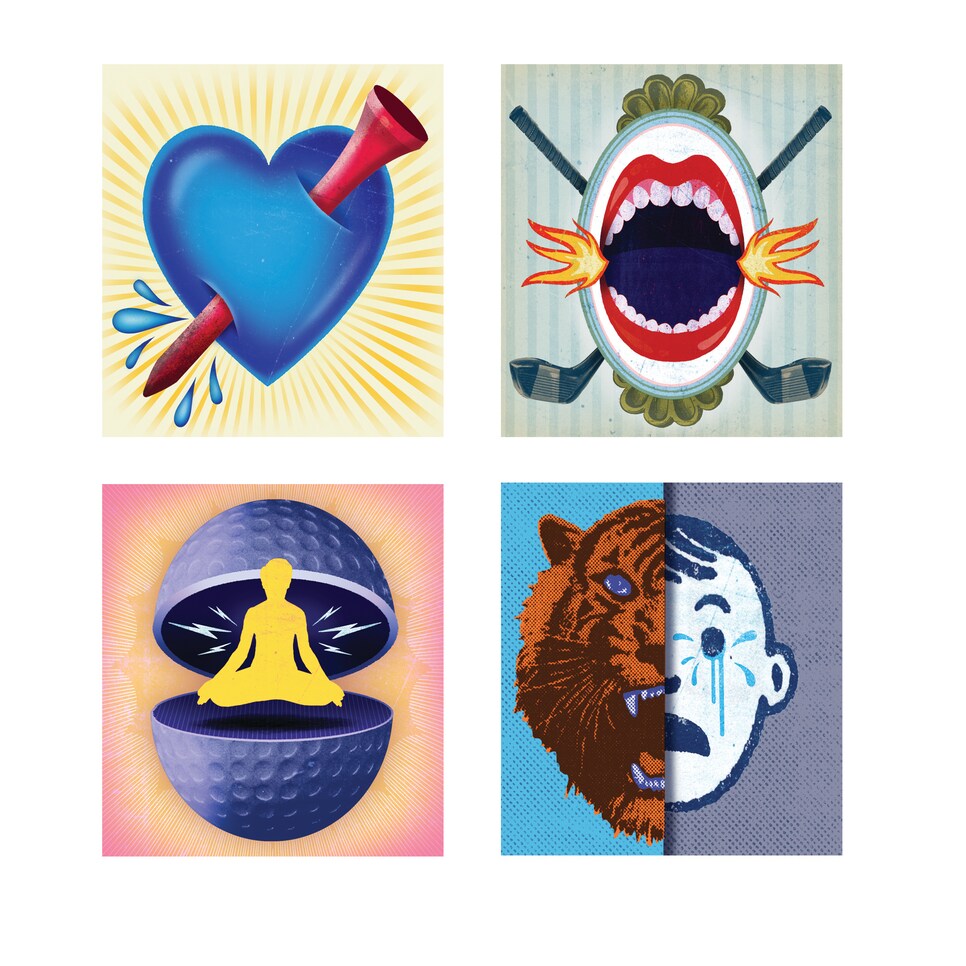 Illustrations by Christian Northeast
WATER
CANCER, SCORPIO, PISCES
Nothing better than an intimate conversation with a walk-up single. No. 3 tee isn't too soon for a plaintive comment about your marriage.
FIRE
ARIES, LEO, SAGITTARIUS
Getting wrapped up in the competition is the point. You'll apologize for what you said to your four-ball partner in your own time.
EARTH
TAURUS, VIRGO, CAPRICORN
You were loyal to Tiger during the hard years. Tear up during a rebroadcast of the 2018 Tour Championship without shame.
AIR
GEMINI, LIBRA, AQUARIUS
To play is to learn. Just because you can't break 85 doesn't mean others won't benefit from your swing advice.
TROPHIES WE'D LIKE TO HAND OUT THIS SEASON
DEFAULT FLAGSTICK-REPLACER
CADDIE-LEVEL BUNKER RAKER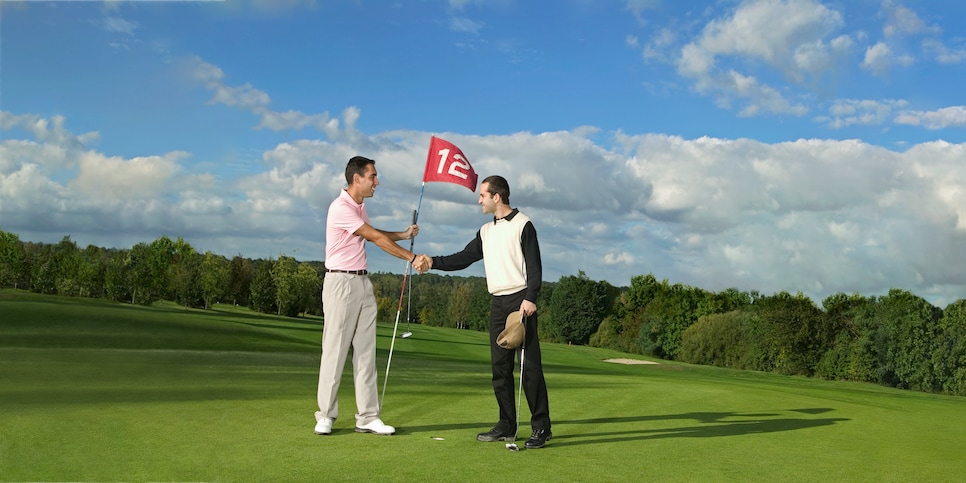 Photo by Photo and Co/Getty Images
IT COULD HAVE GONE EITHER WAY: I COULD HAVE WON BY A LITTLE OR BY A LOT.
MY ADVICE? TAKE TWO WEEKS OFF FROM THE GAME AND THEN QUIT.
ON THE BRIGHT SIDE, YOU PROBABLY LEARNED A LOT WATCHING ME.
IT'S NOT YOU. IT'S YOUR WOEFULLY INFERIOR GOLF GAME.
THIS GAME JUST ISN'T FAIR SOMETIMES. I MEAN, TODAY WAS FAIR, OBVIOUSLY. BUT OTHER TIMES IT'S NOT FAIR.
HEY, TOMORROW'S A NEW DAY. AND THAT'S THE DAY YOU SHOULD PURSUE A NEW HOBBY.