The Digest: Holiday Edition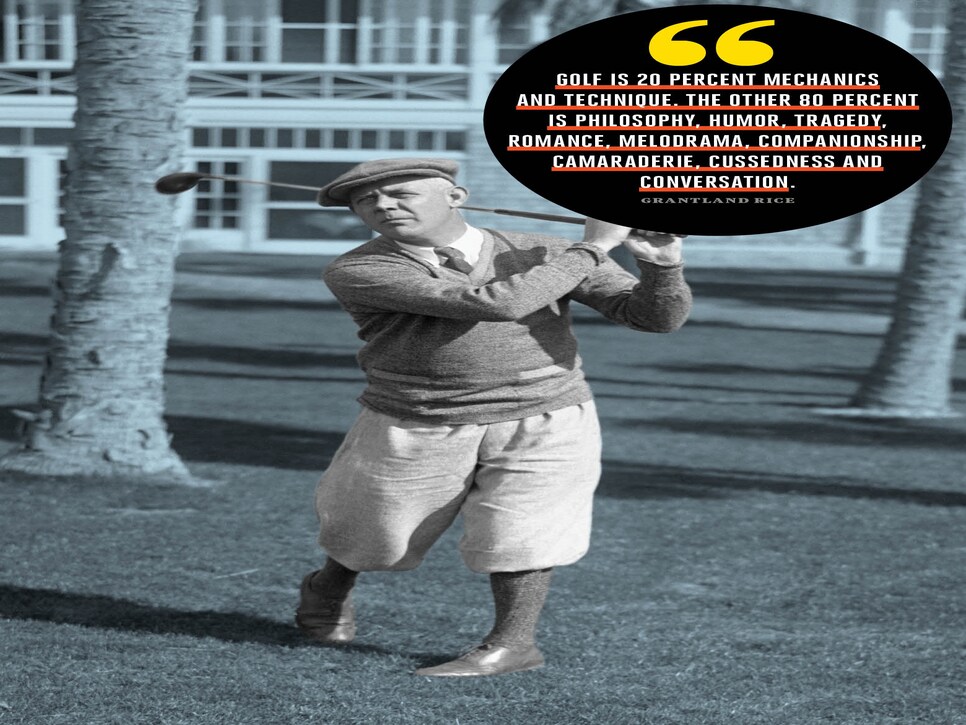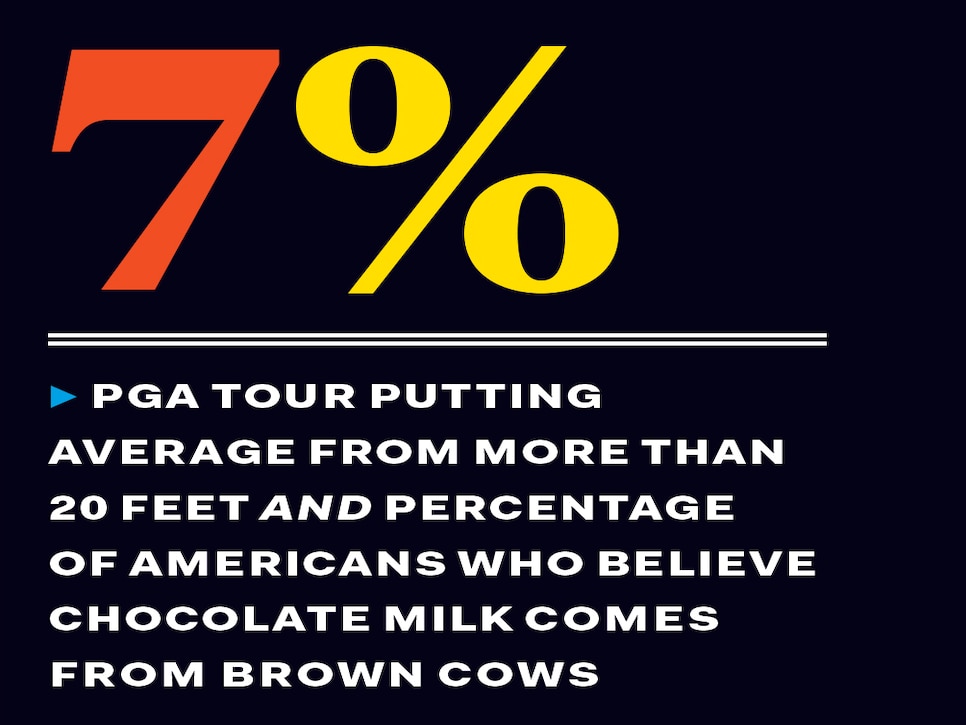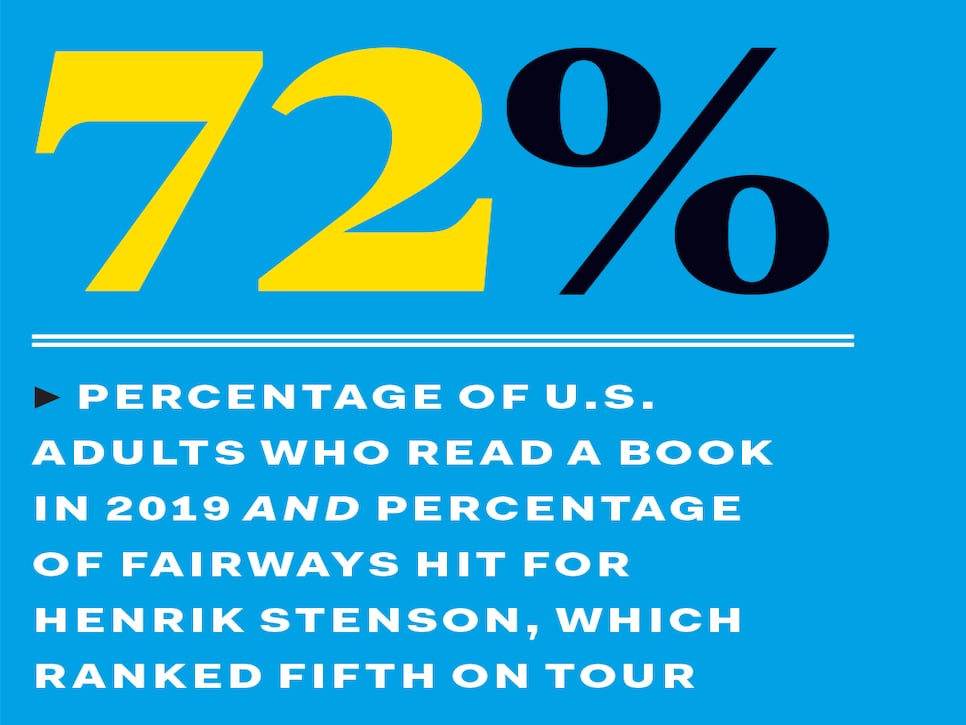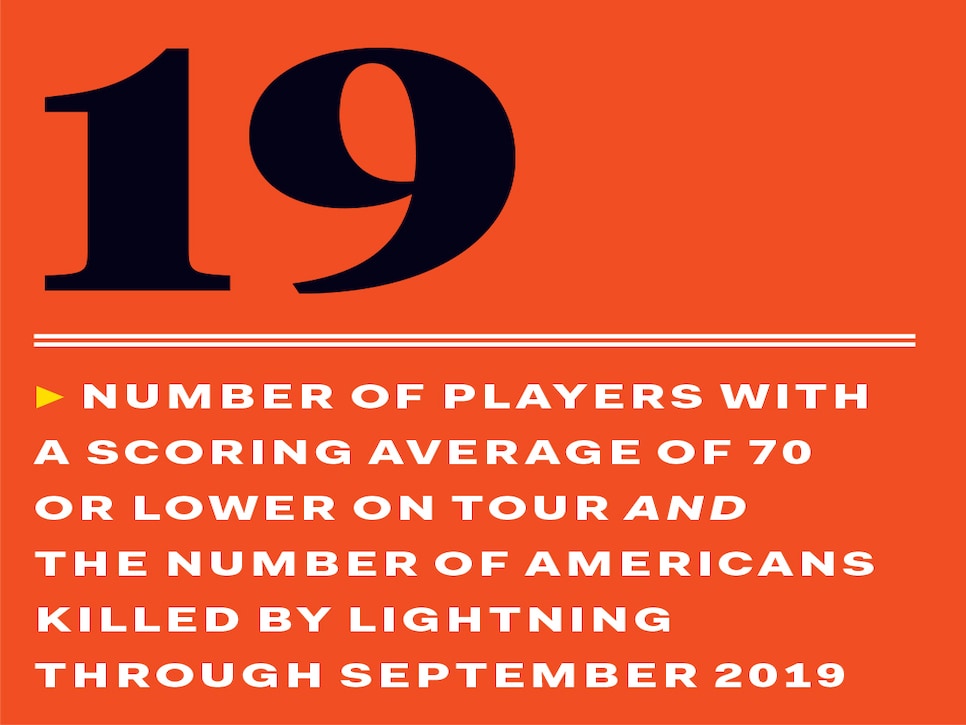 SWING METAPHORS THAT NEVER QUITE CAUGHT ON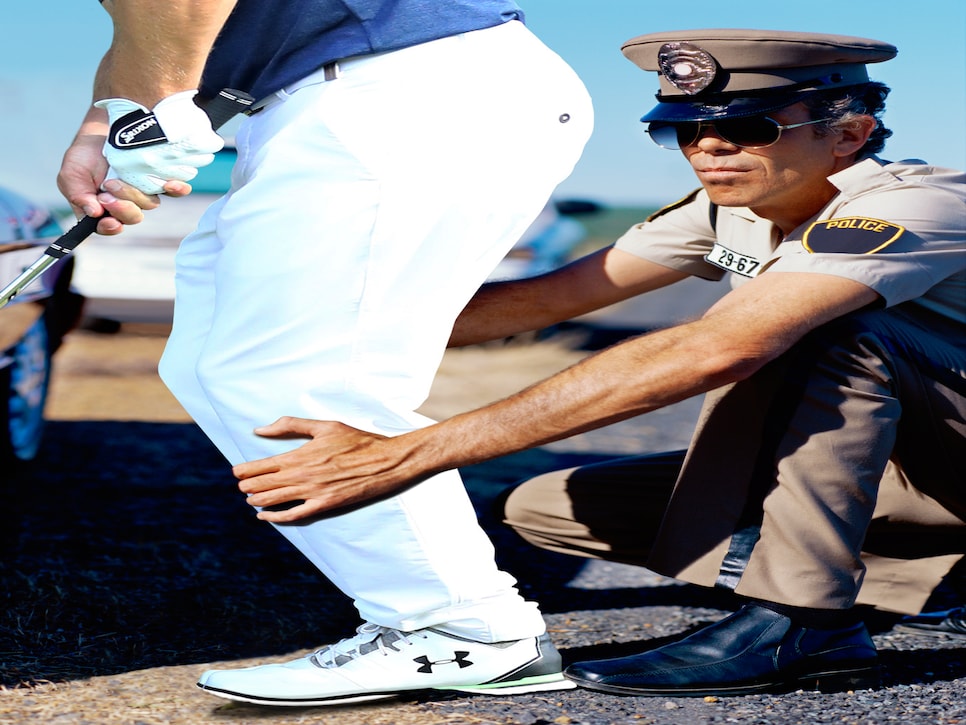 "A good stance should be like you're getting frisked by a cop."
"Imagine there's an ice cube between your butt cheeks while swinging."
"Hold the club like it's your last shred of dignity."
"When you thump the sand, it should sound like you're spanking an unruly child."
"Putt like you're sweeping up a small pile of dog poop."
HOW WELL DO YOU REMEMBER THE 2019 GOLF SEASON?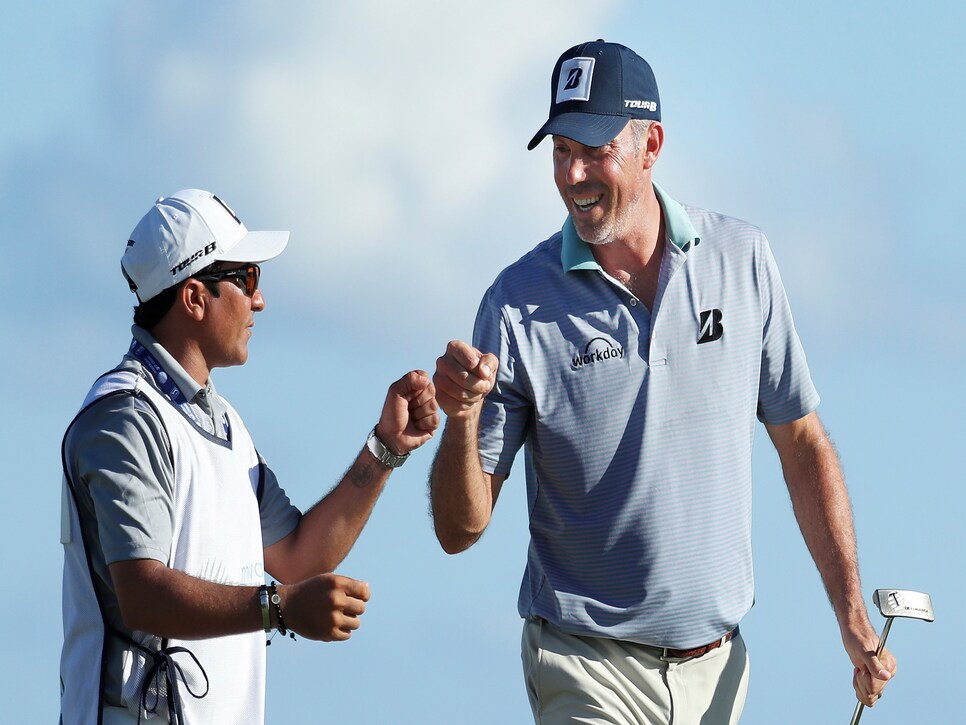 1 MATT KUCHAR WAS HARSHLY CRITICIZED FOR . . .
A. Not paying his caddie enough
B. Not paying his accountant enough
C. Not paying attention in player-council meetings
2 THE TERM FOR ILLEGALLY AIDING AN OPPONENT ON THE GREEN IS . . .
3 TIGER WOODS BROKE A RECORD FOR . . .
A. Years between Masters victories
B. Years between buying a pair of jeans
4 THE PGA TOUR PLAYER OF THE YEAR AWARD WENT TO . . .
C. Tiger Woods' back surgeon
ANSWERS: 1 A, 2 C, 3 A, 4 B
NAVIGATING THE HAZARDS OF THE HOLIDAYS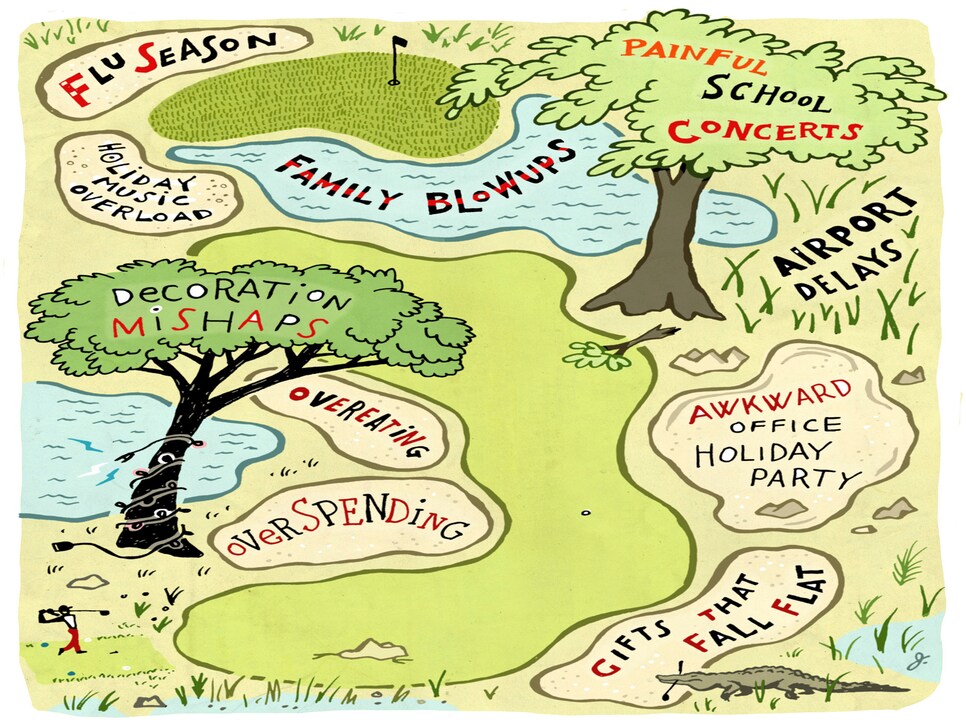 SUPER LONG-SHOT 2020 PREDICTIONS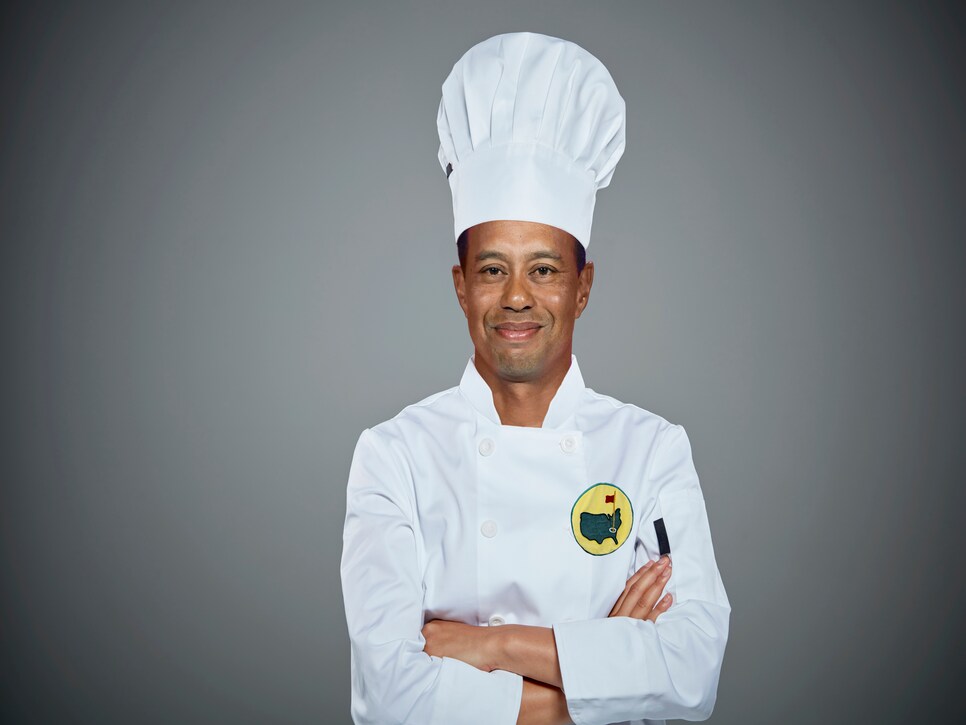 ▶ Netflix picks up "Phireside with Phil" series.
▶ Tiger Woods cooks the entire Masters champions dinner.
▶ Steve Stricker and Padraig Harrington compete as Ryder Cup playing captains.
▶ Augusta national gives out Billy Payne bobbleheads to the first 10,000 patrons.
▶ A TV announcer will not refer to Jordan Spieth and Justin Thomas as childhood "pals" or "buddies."
▶ Brooks Koepka wins three PGA tour events and no majors, calls it a "career year."
▶ No video surfaces showing Sergio Garcia causing damage to a course.
▶ Patrick Reed changes citizenship, becomes member of European Ryder Cup team.
CERTAIN WINTER ACTIVITIES THAT MIGHT SATISFY YOUR GOLF ITCH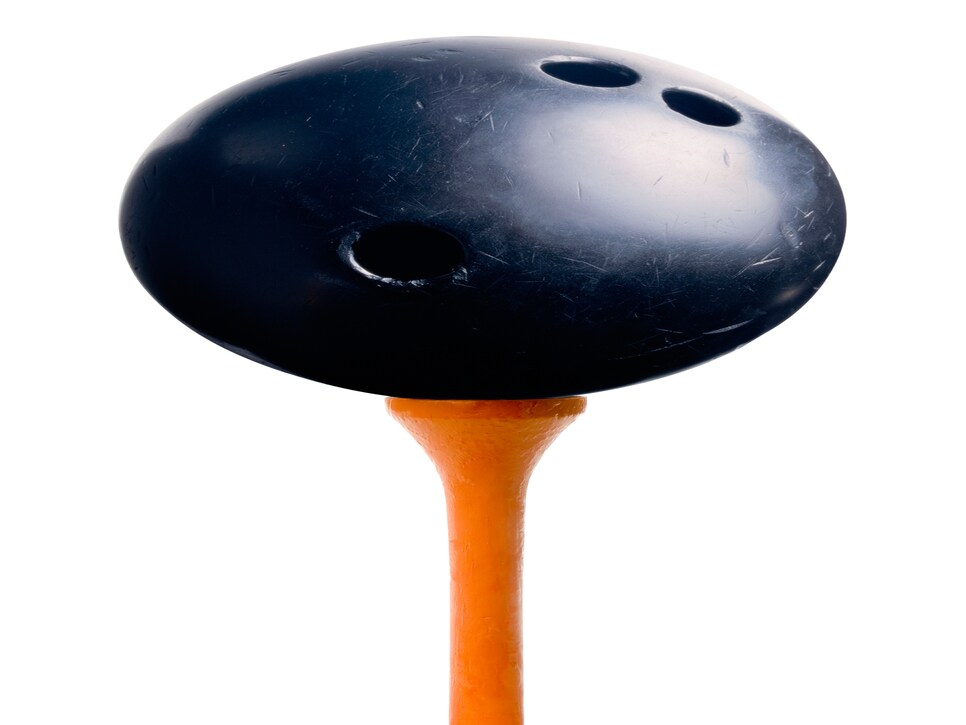 BOWLING = competition combined with drinking • BUILDING A SHIP IN A BOTTLE = obsessive tinkering • SKIING = spending all your money on new products • ICE FISHING = waiting around for the slow group in front of you • BETTING ON BASKETBALL = gambling