The Loop
The day at Augusta National when an amateur routed Ben Hogan, Arnold Palmer
Charles Harrison is a Georgia golf icon, a career amateur who is in the Georgia Sports Hall of Fame. He qualified for the U.S. Amateur 16 times and played in two Masters.
Harrison has had many memorable moments in golf, but maybe none as impressive as the round he played at Augusta National on April 1, 1960. It was the Friday before Masters week and he was playing a practice round with Arnold Palmer, Ben Hogan and Australian professional Norman Von Nida.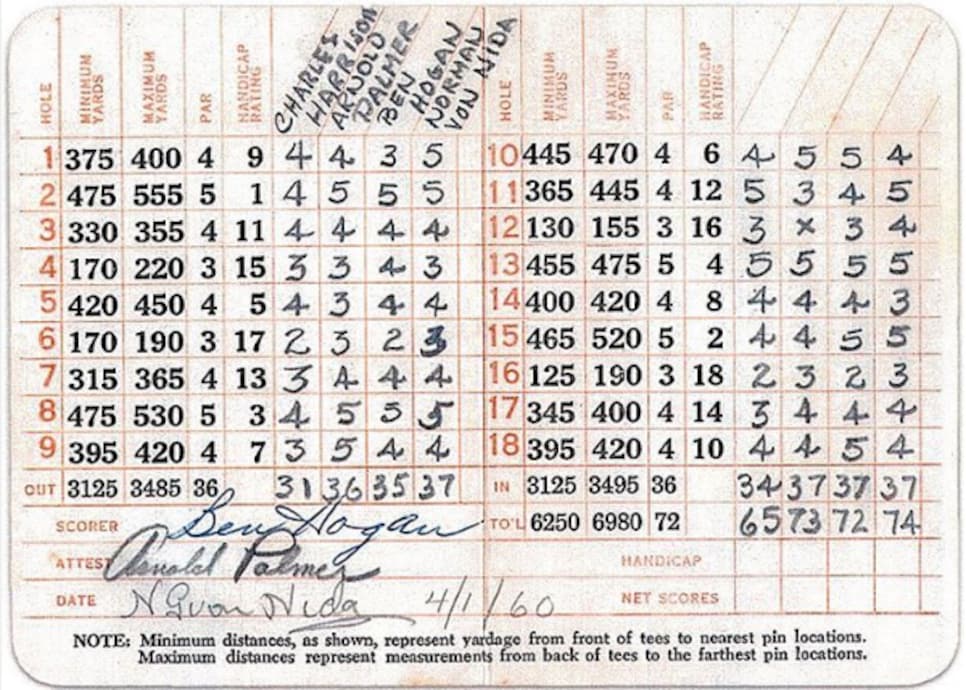 Harrison, a member of East Lake Golf Club in Atlanta, had qualified for the Masters by virtue of his reaching the quarterfinals of the U.S. Amateur.
"At the turn," he wrote, "Hogan asked Harrison where they stood in just their individual bet between the two of them. 'You're 4 down,' replied Harrison, who had shot a 31 to Hogan's 35. 'Then I guess I better press you on the back side,' Hogan replied. Harrison smiled back at him and said, 'Mr. Hogan, I wish I had a recording of that.' "
Harrison would win $10 from Hogan, who shot 72, and another $25 partnering with Palmer on the team bet.