The Loop
The Costco Kirkland Signature golf ball is back!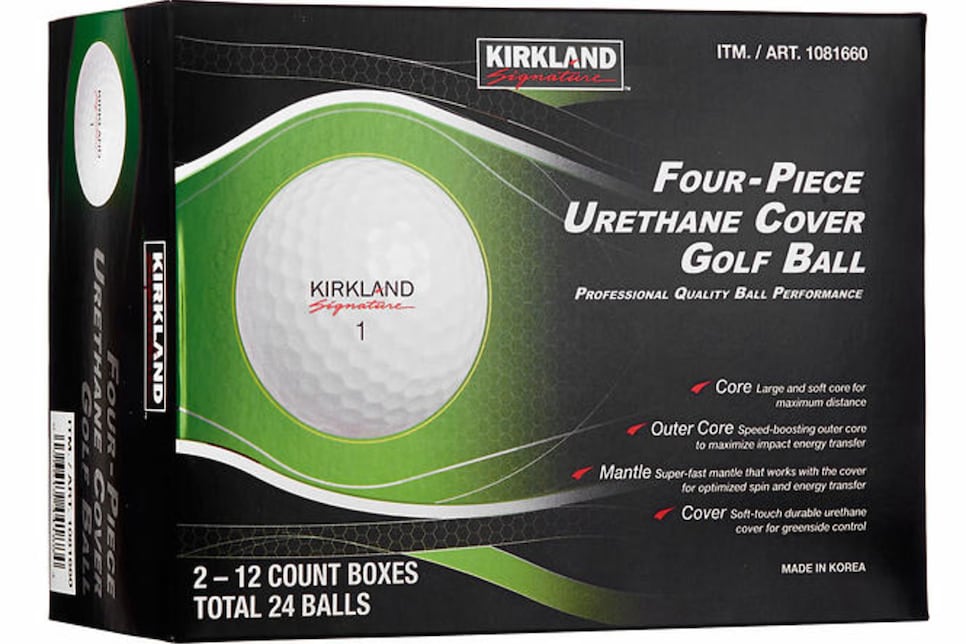 If you've been trying to get your hands on the Costco Kirkland golf ball, today is your lucky day. Costco has restocked 40 stores with their Kirkland Signature golf balls. The balls are priced at $29.99 for two-dozen balls.
The ball has caused a commotion in the golf world since it first became available at the end of October. The balls' popularity was immediate, and seemed to arise from a mixture of the Kirkland name, low price, and strong performance (it's a four-piece ball with a urethane cover, making it a tour-type ball). The ball became so popular that it disappeared within months. Consumers looking to purchase the ball had to go to eBay, and pay a lot more than $15 per dozen if they wanted to say they had some Kirklands in their bag.
And then to top it off, Costco filed a lawsuit against Acushnet this March, saying that Acushnet sent them a letter saying the Kirkland Signature ball violates 11 patents. If you don't know who Acushnet is, they're the parent company of another golf ball company you've heard of: Titleist.
So, Costco's got a very low priced golf ball with a cult-ish following, is suing Acushnet, and has restocked its shelves with the ball for the first time in months on Thursday of the Masters. Casual.