News
The Jamie Farr Owens Corning Classic Continues
Nine weeks after a group of top LPGA Tour players gathered at Mancy's Restaurant in Toledo, Ohio, during the 25th playing of the Jamie Farr Owens Corning Classic, a popular tour stop with a contract about to expire, the event is committing to another year on the LPGA tournament rota.
The meeting in that restaurant was spurned by the rapidly increasing number of tournaments either defecting from or not re-upping with the top women's tour. The players' discussion resulted in the unprecedented signing of a letter asking for then-commissioner Carolyn Bivens's resignation. The letter was sent to the tour's board and Bivens stepped down from her post the following week.
It's now becoming clear that getting rid of the commissioner has stopped the bleeding, at least momentarily, for the LPGA. Wednesday afternoon, Toledo Classic, Inc. released the following statement:
"JAMIE FARR OWENS CORNING CLASSIC ANNOUNCES CONTRACT EXTENSION WITH LPGAÂ
Toledo Classic, Inc., the parent company of the Jamie Farr Owen Corning Classic Presented by Kroger announced today that they have agreed to a one year contract extension with the LPGA. The 2010 tournament will be played the week of June 28-July 4 at Highland Meadows Golf Club for a purse of $1 million.
The tournament will mark the 26th year for the event that has contributed over $6.2 million to 100 Northwest Ohio children's charities since 1984.
'We are excited to be able to continue the tradition of bringing the finest women golfers in the world to Northwest Ohio along with the opportunity to raise money for several locla children's charities,' stated Tournament Director Judd Silverman. 'We are grateful to Owens Corning and Kroger for their continued commitment especially during this difficult economic climate. Owens Corning and Kroger's commitment provides the tournament with a solid financial foundation from which to build a successful event,' Silverman said.
'Owens Corning is proud to continue as the title sponsor of this special community event,' stated Owens Corning CEO Mike Tharman. 'We are pleased to partner with the LPGA and support an event that will benefit both our community and the LPGA,' Tharman concluded.
This year's 25th annual tournament produced record crowds and an exciting finish as Eunjung Yi defeated Morgan Pressel in a play-off to capture the first-place winner's check of $210,000."Â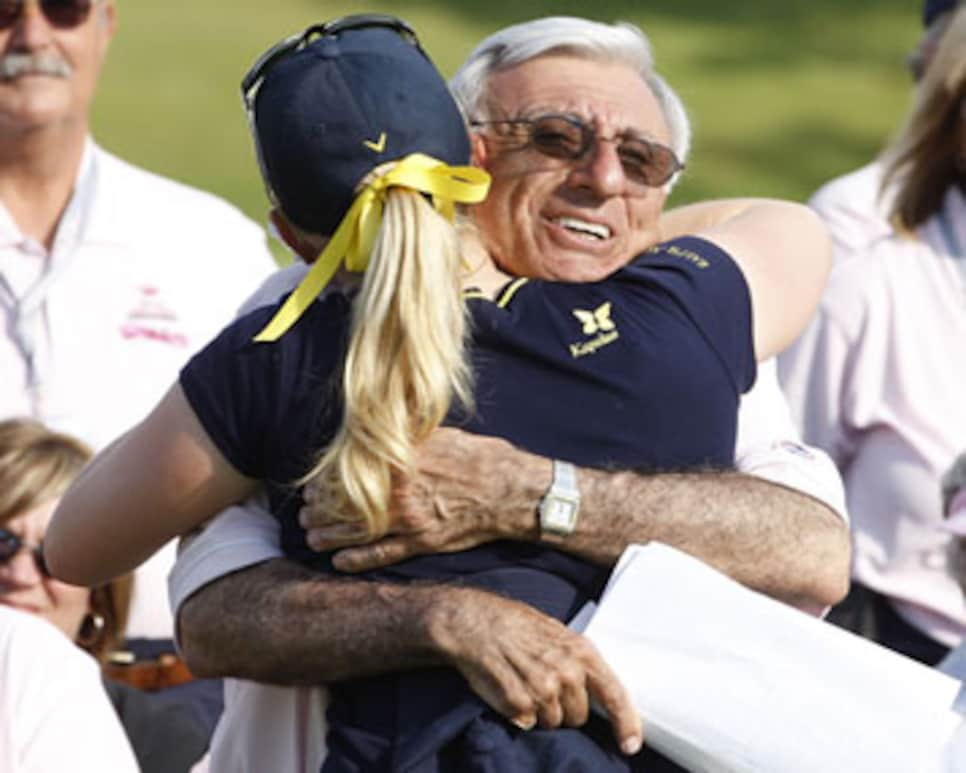 Bivens's permanent successor has yet to be named, but clearly, interim commissioner Marsha Evans is doing a stellar job picking up the pieces in the meantime. Along with salvaging the Farr Classic, she also managed to re-sign the Wegmans LPGA, the long-standing Rochester, N.Y., tour event that had stopped contract renewal negotiations under Bivens's firm rule, last month. Â Â