News
Here are all the clubs Tiger Woods, Phil Mickelson, Peyton Manning and Tom Brady are using for The Match at Medalist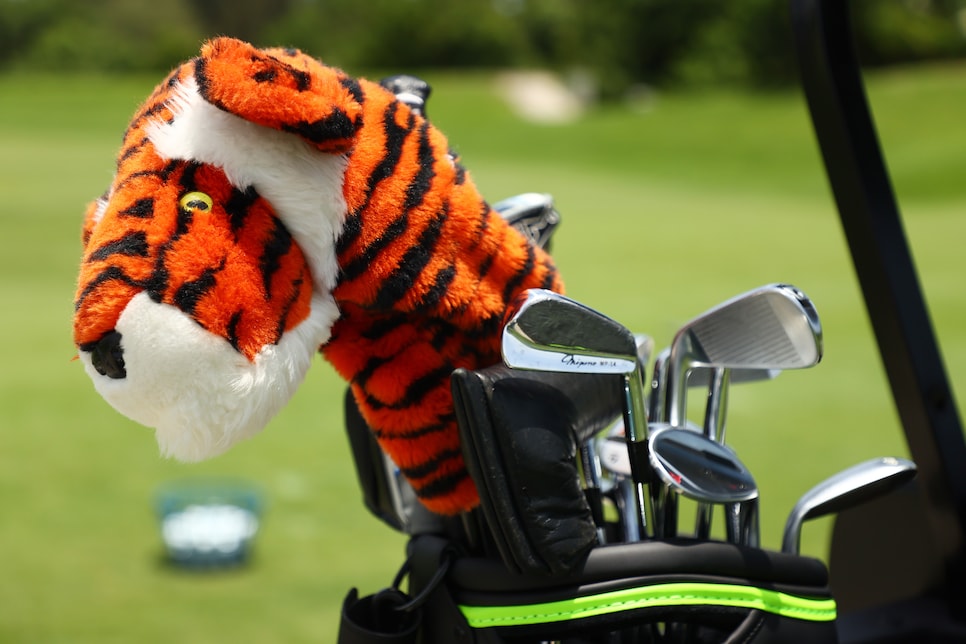 Though the money being raised for COVID-19 relief is the thing that really matters at the Champions for Charity match, gearheads also have a keen interest as to what is in the bags of Tiger Woods, Phil Mickelson, Peyton Manning and Tom Brady. As an equipment writer, getting Tiger and Phil's bats wasn't much of a chore. Manning and Brady? Well, that's another matter.
Making matters a little more difficult is that Manning had played a bag full of PXG clubs at the AT&T Pebble Beach Pro-Am in February, but now has a bunch of Callaway equipment in play. Brady has proven even more elusive, having not really played in public for some time, leaving the research relegated to scouring for photos on Getty Images, Twitter and Instagram.
All of which is a long way of saying the below for the two non-professionals might not be 100-percent spot on, but we did our best (Manning's 3-wood being perhaps the club we're least sure of, as it's based off a headcover, and a good equipment writer knows to never trust a headcover!)
Still, the majority we are sure of and there are some items of note. Woods and Manning are both using Bridgestone's Tour B XS ball, Woods with his signature "TIGER" sidestamp and Manning's sphere with a large 18 on his, which football aficionados know as Peyton's jersey number. Additionally, Woods' bag had an old Mizuno MP-14 iron with loads of lead tape on the back during a practice round, although it is not believed to be in the bag for the match.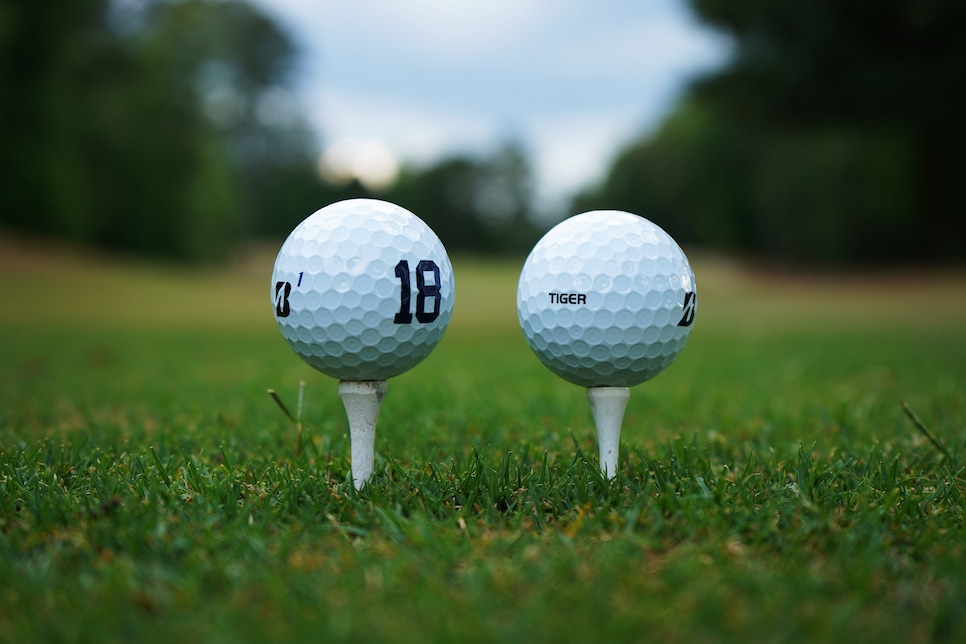 Then there's Mickelson's putter, which he likes to refer to as the "Tiger slayer." It's an old Odyssey White Hot XG PT82 blade, which is a knockoff of the classic 8802 blade Mickelson used for years. Mickelson used the putter back in 2012 and the club has a White Hot insert and 3 degrees of loft. The 3 degrees, while standard for most putters, is low loft for Lefty. He normally has a strong forward press that requires more loft, sometimes as much as 7 degrees.