Equipment
The clubs Phil Mickelson used to win the AT&T Pebble Beach Pro-Am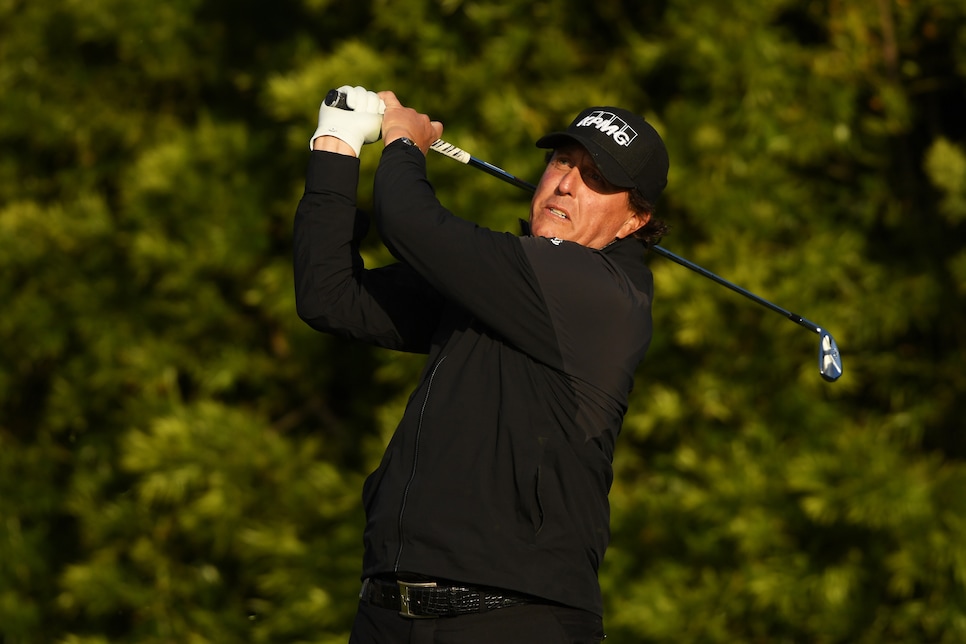 Phil Mickelson had to wait an extra day but captured his 44th PGA Tour victory, and fifth at the AT&T Pebble Beach Pro-Am, after completing the final two holes Monday morning after darkness suspended play Sunday.
Mickelson finished with a bogey-free 65, making key birdies at the 13th and 14th holes to take command of the tournament while third-round leader Paul Casey faltered. In all, Mickelson produced six birdies, knocking approach shots to seven, 10, one, 11, eight and six feet. The 8-iron approach from 166 yards to within a foot on the par-4 ninth hole igniting his closing kick. Phil added a par on 17 and a birdie at 18 on Monday to close out Casey by three.
Lefty employs an interesting set of irons, a mix set comprised of four different models: a Callaway X Forged utility iron, the company's Epic Pro for his 4-iron, the blade-like X Forged 18 in his 5-iron and the muscle-back blade Apex MB 18 in the 6-iron through pitching wedge. Mickelson employs Golf Pride's MCC grips and KBS Tour V 125 shafts in all his irons. Mickelson's shotmaking placed him atop the field in strokes gained/approach-the-green.
The new AT&T champ also used an interesting golf ball, playing with Callaway's Chrome Soft X with the company's Triple Track lines (the lines are standard on the company's ERC Soft ball, but are not on the Chrome Soft models). The lines, which are designed to assist putting accuracy, utilize vernier hyper acuity, the same visual technology used to land planes on aircraft carriers.
Mickelson didn't need to land a plane (thankfully), but played well enough to land the win, even if he had to wait for it.