Equipment
The clubs Kenny Perry used to win the 3M Championship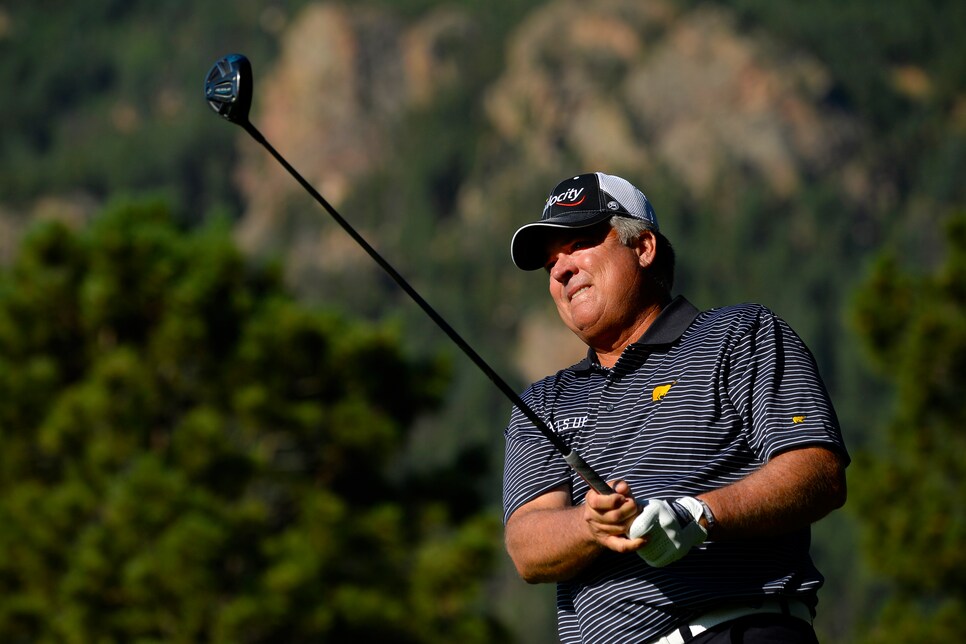 Kenny Perry threatened Kevin Sutherland's PGA Tour Champions record-low round of 59 on Saturday, but his second-round 60 at the 3M Championship propelled him to a 21-under-par performance and a three-shot win over Wes Short, Jr.
Perry's game off the tee with his Vertical Groove driver put him in position to post such numbers. He averaged 303.3 yards per drive (ranked sixth for the week) and hit an incredible 90.48 percent of his fairways (only missing four all week).
The Vertical Groove driver offers a fundamentally different thought with a vertical-groove pattern instead of the traditional horizontal lines. While the faces of many drivers today often eschew grooves of any kind in certain sections (particularly face center), the Vertical Groove driver is flush with scorelines that run from crown to sole instead of the traditional direction of heel to toe. The theory is that the grooves will mitigate sidespin to produce shots that slice or hook less. Whether it was the player or the driver or a combination of both, the results last week were impressive nonetheless.
Perry, 57, did not start his season until mid-April, the result of off-season shoulder surgery that contributed to a loss of confidence. This, in fact, was his 10th start of the season, and before Sunday's victory, his best finish had been a tie for fifth.
"I'm just ecstatic to get back in the winner's circle," said Perry. "I didn't think I'd ever get back in it, to tell you the truth. Confidence is so fleeting in the game of golf. It can come and then it can leave fast. I just didn't have any. To shoot 60 was a breath of fresh air."
What Kenny Perry had in the bag at the 3M Championship:
Driver: Vertical Groove, 10.5 degrees
3-wood: TaylorMade RocketBallz, 15 degrees
Putter: Yes! C-Groove Natalie