Equipment
The clubs In Gee Chun used to win the KEB Hana Bank Championship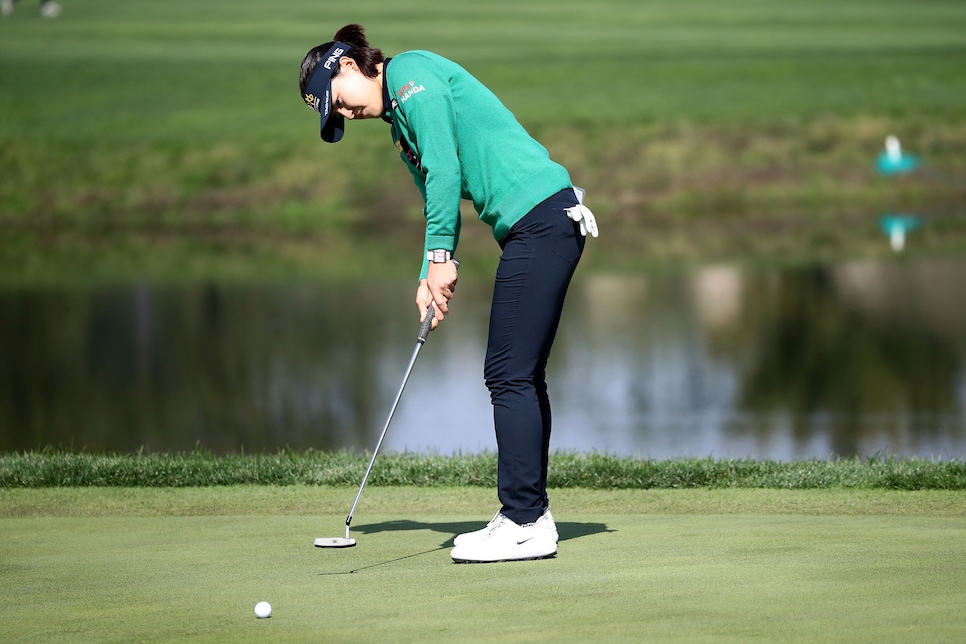 (Photo by Chung Sung-Jun/Getty Images)
In Gee Chun had proven her skills on a big stage, with her only two LPGA Tour victories coming in major championships (2015 U.S. Women's Open and 2016 Evian Championship), but she had gone more than two years without finding the winner's circle again. Her wedge work helped her lock up a third career victory.
Chun started the final round of the KEB Hana Bank Championship two shots down, but closed that gap with birdies on the opening two holes. A stuffed wedge shot on the par-5 third kept her in a tie for the lead, but it was a chip-in on the 12th hole from the fringe (a shot she easily could have putted and most would have) that put her solidly in the lead. Then, after nearly driving the par-4 15th, she hit a pitch shot to 10 feet and made the putt to take a three-shot lead.
The putt was emblematic of Chun's work on the greens with her Ping Vault 2.0 Dale Anser Stealth putter. Chun took a mere 103 putts over 72 holes, which is an impressive total when you consider she managed to hit 29 of her last 36 greens.
Though Chun had recorded only two top-10s all season leading into the KEB Hana Bank Championship, the South Korean celebrated a victory last weekend with her fellow country-mates at the UL International Crown. There's no doubt that helped her lock up her first non-major tour event. "When my win was finalized, all the difficult struggles that I have gone through the past years kind of went before me," Chun said, "and all the faces of the people who kept on believing in me went by, and so I teared up."
What In Gee Chun's had in the bag at KEB Hana Bank Championship:
3-wood: Srixon Z F85, 15 degrees