Equipment
The clubs Harris English used to win the 2021 Sentry Tournament of Champions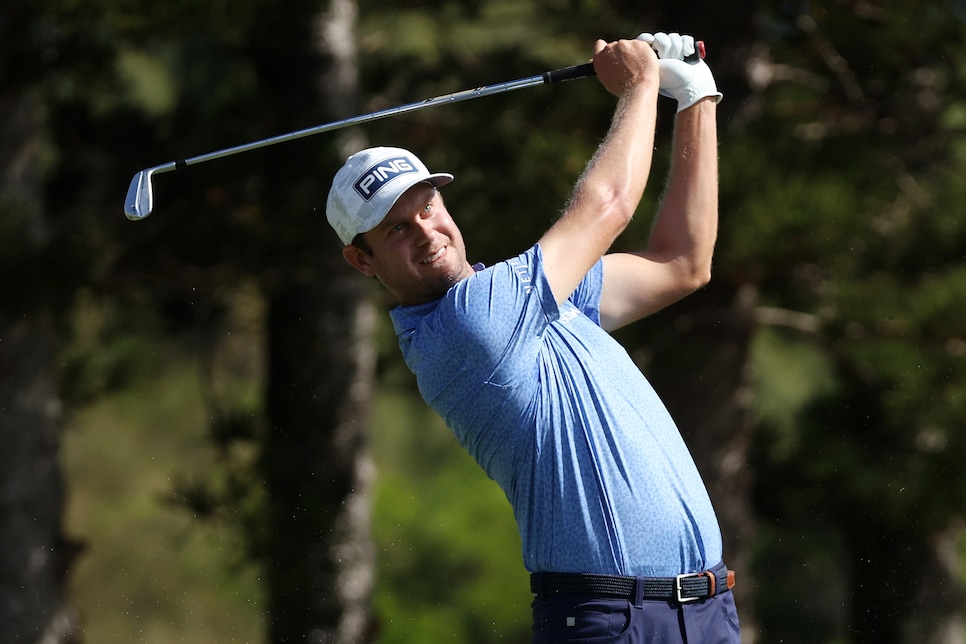 Harris English looked like he would rack up a bunch of wins on the PGA Tour after a solid rookie season in 2012 was followed by a pair of wins in 2013. Unfortunately for the former Georgia Bulldog, the wins stopped coming. That drought ended in the first event of 2021 with a win at the Sentry Tournament of Champions—which in a continuation of 2020 would normally make little sense—being that English didn't win a tournament to qualify for the normally winners-only event—but got in via making the Tour Championship.
English won in a champion's manner, however. Moments after missing a short eagle putt (after a heroic 3-iron shot from 273 yards) on the par-5 18th in regulation to enter a playoff with Joaquin Niemann, English used the same club—a Ping G410 Crossover—to reach the front approach of the green and got down in two for a winning birdie on the first extra hole, making a nervy five-footer for the victory.
The former Georgia Bulldog held the 54-hole lead but had fallen behind after a pedestrian even-par front nine. English then blitzed the early part of the final nine with four birdies in five holes to make overtime a possibility. That started at No. 11 where he holed a 22-footer for birdie on the par 3. He followed that with a 19-footer on the next hole before staking a wedge on the 13th for his third birdie in a row. At the 15th another birdie putt from eight feet fell.
The putter English used to hole those putts—and that five-footer on the first extra hole for birdie—was a familiar flat stick—Ping's Scottsdale HoHum at 35.5 inches long with 3 degrees of loft. Despite the name, English has hardly become bored with the club, which he used during his two wins in 2013. English told Golf Digest back in 2013, "This mallet makes heel, toe or center hits roll the same. It's been in my bag since my senior year of college."
Given his success with it at Kapalua, expect to see it in the bag more than a little bit longer.
What Harris English had in the bag at the Sentry Tournament of Champions
Driver: Ping G400 (Mitsubishi Kuro Kage XD 70), 9 degrees
Putter: Ping Scottsdale HoHum