Equipment
The clubs Cameron Smith used to win the Australian PGA Championship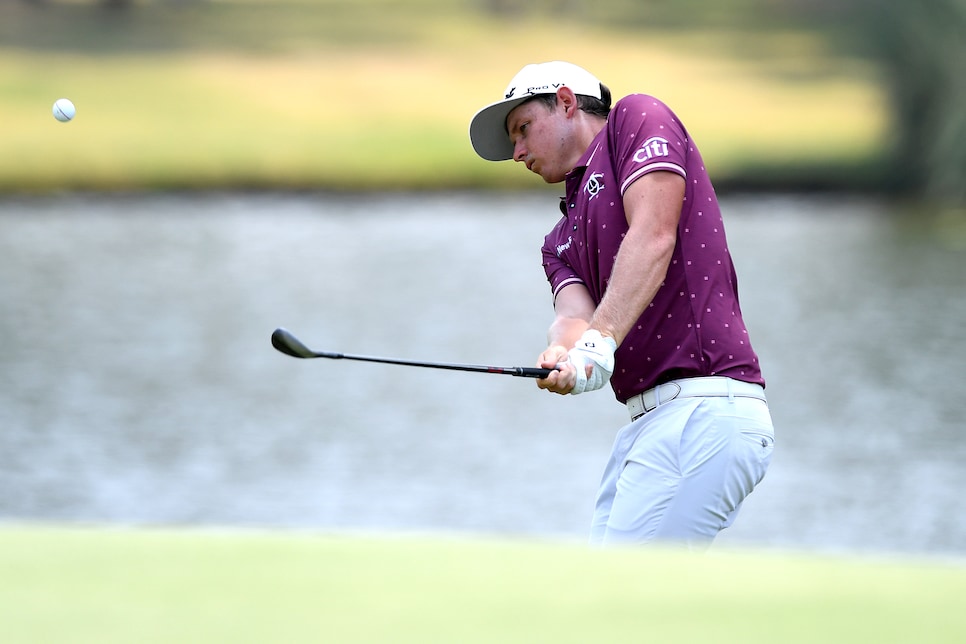 Cameron Smith became the first player since Robert Allenby in 2001 to successfully defend their Australian PGA title by firing a final-round 70 that held off countryman Marc Leishman by two strokes. Smith was aided by a key up-and-down for birdie on the par-5 15th hole after taking a drop from some signage behind the green.
Smith has made a few changes to is equipment in the past few months, putting Titleist's latest version of its Pro V1x ball in play at the Australian Open. "I'll always put it straight in," Smith told Golf Digest."I trust what they're doing with it. After a couple of tournaments I'm always comfortable in knowing what it will do. I've been playing the V1x since I was about 15 years old and never changed. I love how it spins around the greens."
Smith also put the company's new TS2 driver and fairway wood in the bag as soon as it came out on tour. "It was spinning a little less, but launching at the same angle as my previous driver so the apex of the flight was a little lower, but I was carrying it farther and getting more run," he said. Smith has his driver in the D3 adjustable hosel setting which produces a slightly more upright lie angle. As for the fairway wood, Smith went to a slightly shorter shaft earlier in the year to assist with consistency.
As for his wedges, Smith has the names of his three dogs stamped on them, two of which live with his mother in Australia and one with himself and his girlfriend in his U.S. home in Jacksonville. Given the critical pitch shot he made on No. 15, perhaps the friendly names on the back of his wedges provided some inspiration.
What Cameron Smith had in the bag at the Australian PGA Championship