Equipment
The clubs Bryson DeChambeau used to win the Memorial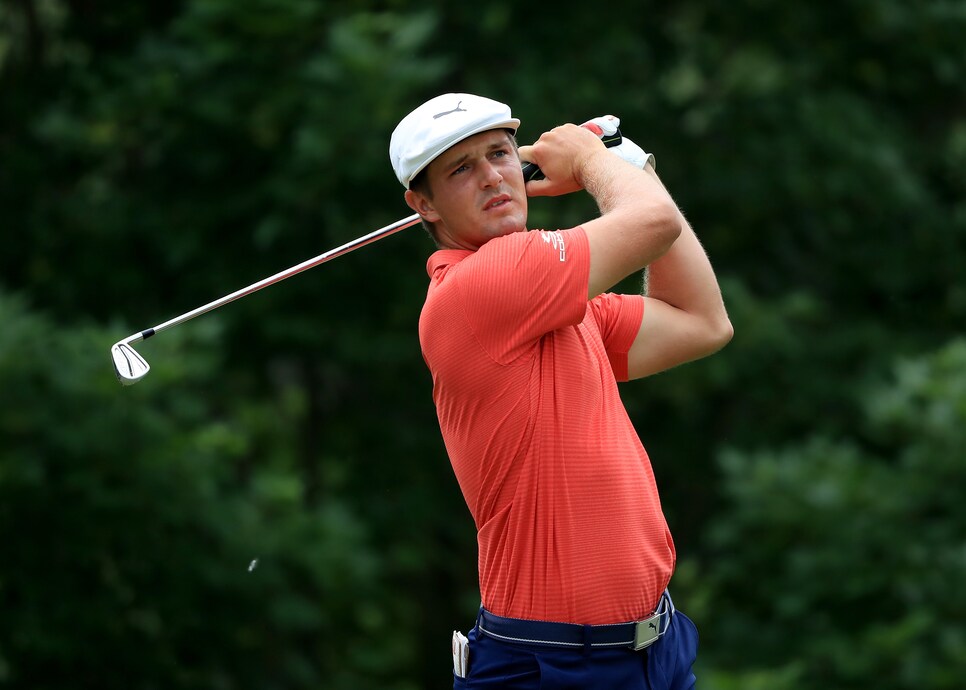 That didn't happen, nor did sales of Cobra's single-length irons soar after DeChambeau won the John Deere Classic last year. However now, with a marquee win at the Memorial and the gravitas tournament host Jack Nicklaus brings to the event, this is likely the moment the game is either going to change as it relates to single-length clubs or not.
For while it was mainly DeChambeau's prowess on the greens with his Sik Tour prototype 39-inch putter (an impressive 1.366 strokes gained/putting mark for the week plus the clincher on the second extra hole of overtime) that led to victory, when you talk about DeChambeau's equipment it always comes back to single-length irons.
Viewed by some as a better, simpler way to play and by others as a gimmick, DeChambeau's Cobra utility irons, King Forged irons and King wedges all are 37.5 inches in length, about that of a 7-iron. The main benefit being that one length promotes one swing, one swing plane, one posture with the idea being that less equals more consistent. DeChambeau's clubs also boast 123-gram JumboMax XL grips to help make the weights work with the one-length clubs. For the week DeChambeau hit 72.2 percent of his greens in regulation.
"I just found a little idea that I thought could help me, but I really believe it could help everyone," DeChambeau told Golf Digest two years ago. Now with such a notable win to help validate the concept, it will be interesting to see if that comes to fruition.
What Bryson DeChambeau had in the bag at the Memorial
Driver: Cobra King LTD Pro (Project X HZRDUS T1100 7.5), 8.5 degrees
3-wood: Cobra King LTD, 17.5 degrees
Wedges: Cobra King One Length (50, 55, 60 degrees)
Putter: Sik Tour Prototype Midsize