Equipment
The clubs Andrew Putnam used to win the Barracuda Championship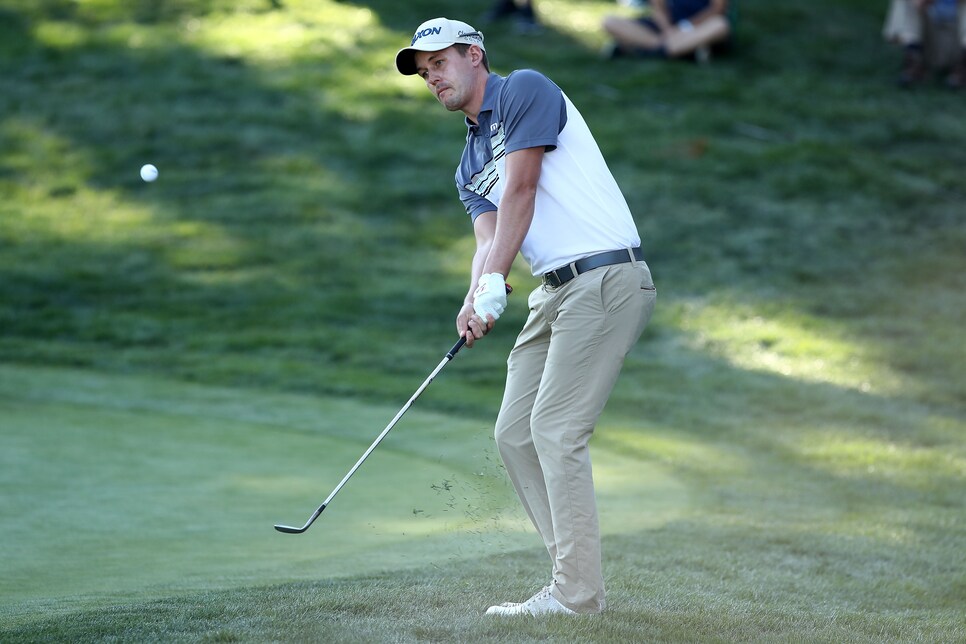 Andrew Putnam is making the most of his return trip to the PGA Tour, and in winning the Barracuda Championship, he has guaranteed that he'll be playing on the main circuit for the next two more years.
The Barracuda Championship is an interesting event, with its Stableford format and being played opposite the WGC-Bridgestone Championship. However, in a format that rewards birdies and eagles more than it punishes bogeys and doubles, Putnam's most valuable clubs were among the shortest in his bag.
Starting the day with a three-point lead over Sam Saunders, Putnam birdied the par-3 third, then used his wedges expertly in making four more birdies on the day. He knocked a wedge from 121 yards on the par-4 fourth to eight feet to set up another birdie, then hit a nearly identical shot on the ninth from 126 yards, also to eight feet. A nifty pitch on the par-5 13th to 20 inches secured another, and one final wedge approach on 18 gave Putnam a 23-footer that he rolled in for good measure.
"I think that was the key my last two rounds," said Putnam of his work with his wedges. "I didn't really feel like I was ball-striking it like I normally do and I was missing it here and there. My putting and my chipping was really good. So that kept me in it. And I think that's what kind of helped me get the win this week."
What Andrew Putnam had in the bag at the Barracuda Championship:
Hybrid: Adams Idea Pro Gold Boxer, 18 degrees