Equipment
The clubs Aaron Wise used to win the AT&T Byron Nelson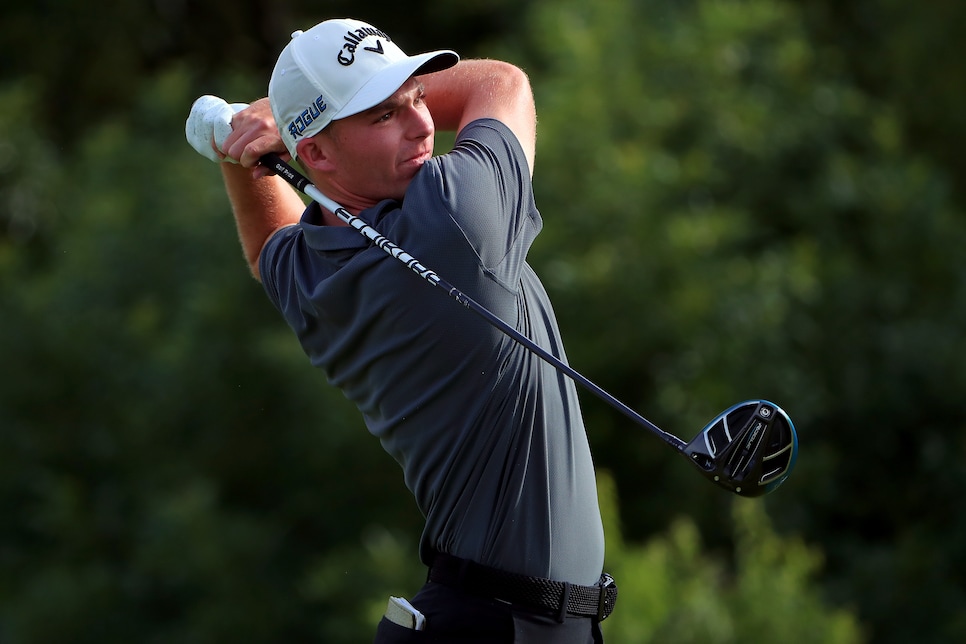 Aaron Wise put on a stunning exhibition of ball-striking almost all week at the AT&T Byron Nelson. Sunday, however, was extra special, as Wise hit every fairway off the tee, and all but one green in regulation as he secured his first PGA Tour victory.
It was the tee-to-green game that resulted in victory. Wise, who went bogey free in rounds two and four, averaged a little more than 295 yards off the tee at Trinity Forest Golf Club with his Callaway Rogue driver with a Fujikura Pro shaft. Wise put the driver in play earlier this year and added the Rogue 3-wood at the Zurich Classic. But it was Wise's accuracy off the tee that was truly impressive. Wise hit 50 of 56 fairways (89.29 percent), including all 14 on Sunday. That allowed him to use his split set of Callaway irons to hit an incredible 66 of 72 greens in regulation (91.67 percent). Wise's iron set is comprised of a Callaway X-Forged Utility 2-iron in which he has a KBS Tour prototype hybrid shaft. The company's Apex 16 is used for his 4-iron and the 5-iron through pitching wedge are Callaway Apex MB 18 irons, with Wise adding the 5-iron this week in place of the Apex Pro model he previously used for the 5-iron.
Whatever equipment moves Wise made in recent weeks, they were clearly the right moves.
What Aaron Wise had in the bag at the AT&T Byron Nelson: