The Loop
The Chicago Cubs are giving a World Series ring to Steve Bartman (Yes, THAT Steve Bartman)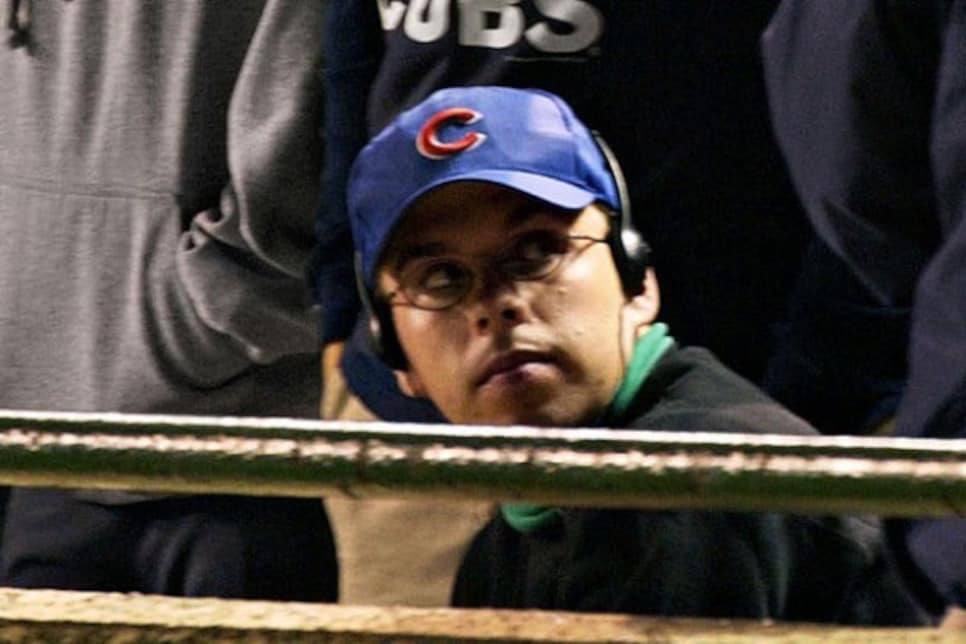 The Chicago Cubs are giving a 2016 World Series ring to Steve Bartman. Hopefully, this isn't a trap to lure the infamous fan from wherever he's hiding.
As far as anyone knows, Bartman hasn't been back to Wrigley Field since unintentionally becoming an unfortunate part of baseball history during Game 6 of the 2003 NLCS. With the Cubs just five outs away from going to their first World Series since 1945, Bartman tried to catch a foul ball off the bat of Luis Castillo, which kept left fielder Moises Alou from potentially catching the second out of the inning. The Cubs held a 3-0 lead at the time, but after the play, the Marlins scored eight runs and wound up winning the game and Game 7 to take the series.
Bartman left the stadium amid boos and became a part of Cubs lore. Unfairly blamed for the team's collapse, he was the subject of numerous articles and eventually, an ESPN 30 for 30 documentary titled Catching Hell. He was even a popular Halloween costume. But after the Cubs won the World Series last year, WGN learned the team wants to pay tribute to its most beleaguered fan. Talk about a happy ending.
"On behalf of the entire Chicago Cubs organization, we are honored to present a 2016 World Series Championship Ring to Mr. Steve Bartman," the Cubs told WGN in a statement. "We hope this provides closure on an unfortunate chapter of the story that has perpetuated throughout our quest to win a long-awaited World Series. While no gesture can fully lift the public burden he has endured for more than a decade, we felt it was important Steve knows he has been and continues to be fully embraced by this organization. After all he has sacrificed, we are proud to recognize Steve Bartman with this gift today."
And Bartman, who has never publicly addressed the incident (probably out of fear for his own safety), issued the following statement:
"Although I do not consider myself worthy of such an honor, I am deeply moved and sincerely grateful to receive an official Chicago Cubs 2016 World Series Championship ring. I am fully aware of the historical significance and appreciate the symbolism the ring represents on multiple levels. My family and I will cherish it for generations. Most meaningful is the genuine outreach from the Ricketts family, on behalf of the Cubs organization and fans, signifying to me that I am welcomed back into the Cubs family and have their support going forward. I am relieved and hopeful that the saga of the 2003 foul ball incident surrounding my family and me is finally over.