News
The career detour Ben Crane didn't want but has come to embrace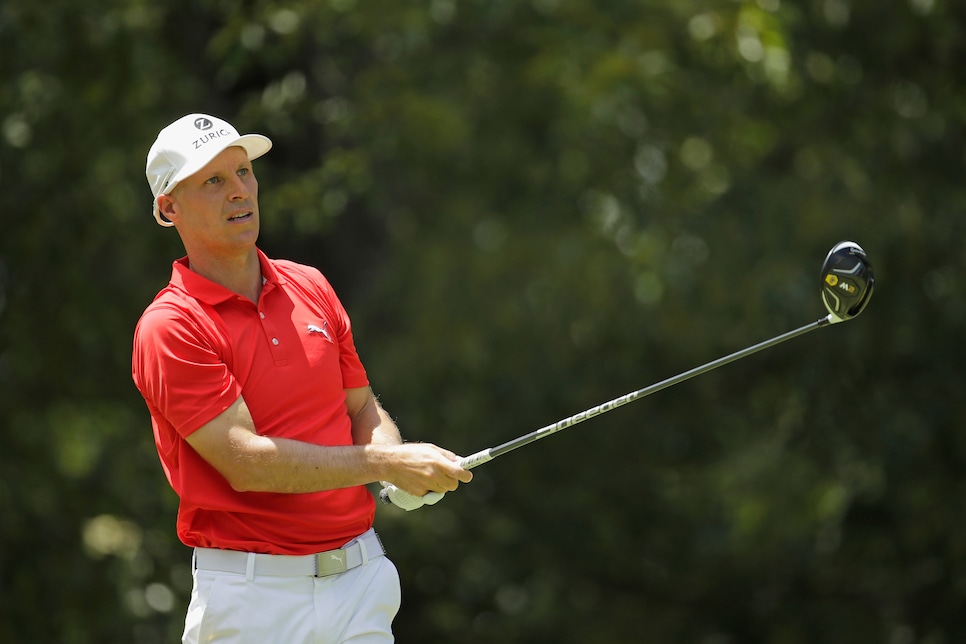 Photo By: Andy Lyons/Getty Images
COLUMBUS, Ohio — The bogey hurt, he couldn't deny it. And he didn't hide it.
From the middle of the fairway at the par-4 18th hole at the Scarlet Course at Ohio State University Golf Club, Ben Crane pushed his approach to the green into a deep bunker on the right, on the short side. After watching his ball drift into oblivion, Crane doubled over, then crouched down and lingered over the scene of his crime.
He did well to give himself a look at par from seven feet, but the putt wouldn't fall, and Crane got what he deserved. It was a microcosm of his season. He stared ahead as he left the green, seemingly stunned, distraught.
Instead of a share of fifth place last Sunday in the Nationwide Children's Hospital Championship, Crane dropped to T-6. For a player closing in on $21 million in career earnings on the PGA Tour, the difference in take-home pay was hardly worth mentioning: $3,250. Yet it was significant. The money he did earn, $34,750, was a nice start in the Web.com Tour Finals. But it didn't guarantee him a return to the PGA Tour.
It meant he'd have to keep playing, when he'd rather spend the next few weeks at home with his wife and family.
"I think sometimes it's great to face your fears." —Ben Crane
"Obviously, the goal is to play as well as you can early and maybe get a little bit of rest before the fall starts," Crane said after signing for a three-under 68 and nine-under 275 total. "I was able to have a good week this week and get myself off to a good start. So you know, maybe I can play one more and be done."
It's not easy for a player like Crane, winner of five PGA Tour titles, to be in this position, essentially falling back to the developmental tour for a four-week qualifying series to regain his status. But he is hardly alone. Dozens of players take that step back each autumn. Former U.S. Ryder Cup and Presidents Cup player Hunter Mahan was at OSU Scarlet. So were other former tour winners like Jonathan Byrd, Johnson Wagner and Ken Duke.
By any measure the Oregon native weathered one of the most difficult seasons of his 16-year tour career, posting just one top-10 finish and ending up 147th in the FedEx Cup standings. He finished 185th two years earlier when he failed to garner a finish inside the top 25 in 22 starts, but his win in the 2014 FedEx St. Jude Classic, which comes with a two-year exemption, meant he wouldn't lose his card. This season he had no such protection.
And, strangely, for all the disappointment and poor play he endured, he was largely OK with it. When the sting of that last bogey had dissipated, Crane, 41, said he was encouraged.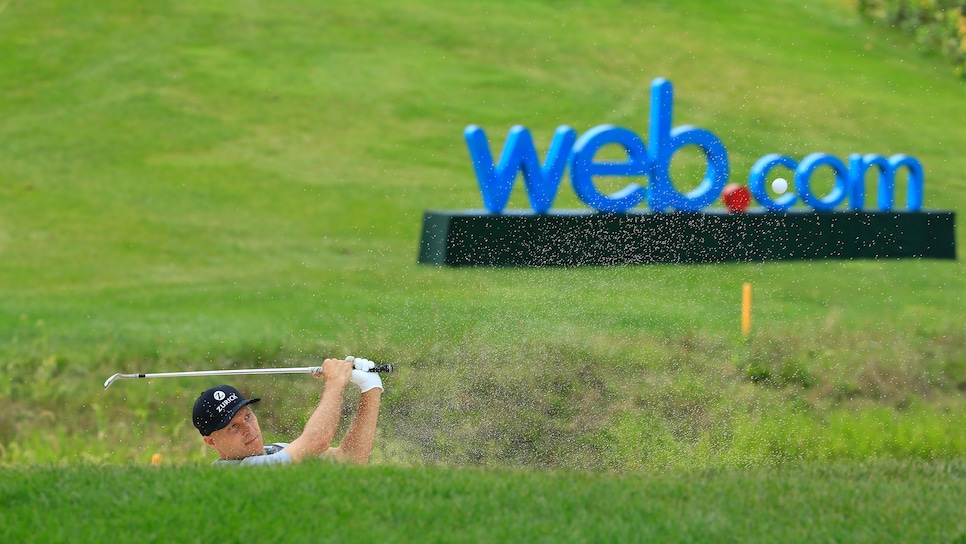 Michael Cohen/Getty Images
"You know, I think I always was concerned about if I lost my card, you know, would life be OK. And coming out here playing is really good for me," Crane said, relishing the epiphany that there are worse things than having to grind out golf scores, even if the pay isn't as lavish. "It was really an encouraging week. I'm excited to have the opportunity to get my card back if I play well in this series."
Crane's task was a bit more challenging because he was missing longtime caddie Joel Stock, who is sidelined with a stress fracture in his leg. Ricky Romano, who caddied most of the year for Aaron Wise, stepped in.
"You know, he never said a negative thing all week. He just put his head down and went to work and played hard," Romano said. "It's not easy to have to come back out here and get your focus, get your motivation. I don't think Ben takes anything for granted. He came here with one goal in mind, and that was to play well."
Which he did for the most part.
"I like the way I'm playing right now," he said. "This is a great test of golf. This is one of the best courses I'm sure we play all year [on the Web.com Tour] and certainly would be one of the better courses on the PGA Tour. You could hold a U.S. Open on this place anytime. Just grow the rough up another couple inches and it's all you want."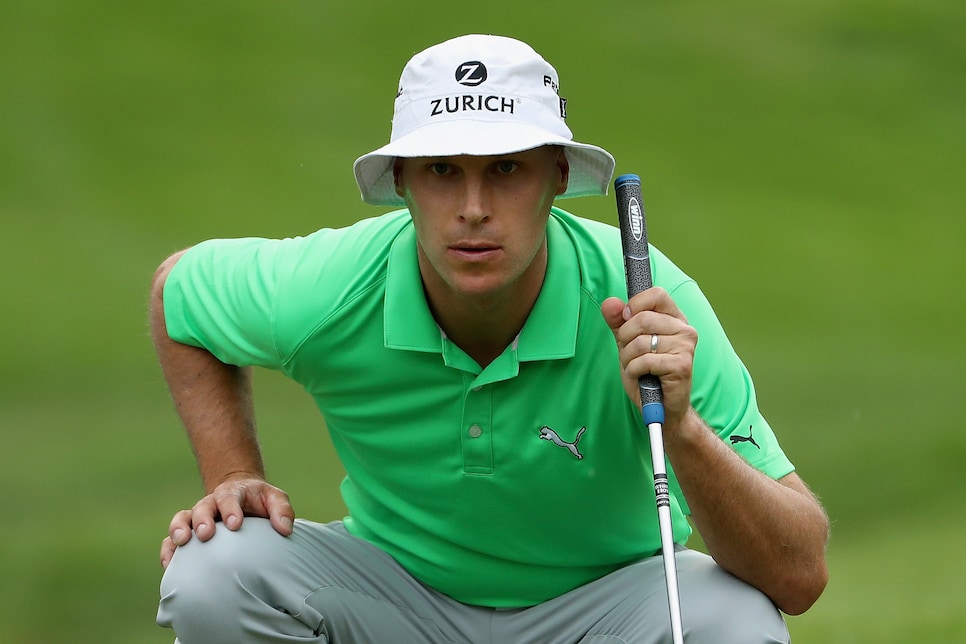 Christian Petersen/Getty Images
It was no wonder that, given a few minutes to chill, he was able to shake off that last bogey. He knew he had played some of his best golf in some time, and not just because his score in relation to par was his third-lowest of the season.
There was something else, though, and it was related to his earlier comment, that "coming out here … is really good for me." What could that mean?
"I think sometimes it's great to face your fears," he explained. "I played on tour for 16 years consecutively, never lost my card. And I think it's good to bust through that and go, 'It's not that big a deal.' You know what I mean? I'm thankful for my family, and I've got great friends, and my family flew in today to watch me. And so I mean the important things are still the most important. It's just good to be reminded of that.
"So, yeah, this has been good for me," he added. "I'm taking a lot away from it."
Apparently, he was taking away something much more valuable than cash or the chance to keep his job.