News
The caddies' revolving door, McIlroy's 'unforced errors,' and Steph Curry tests his game against professionals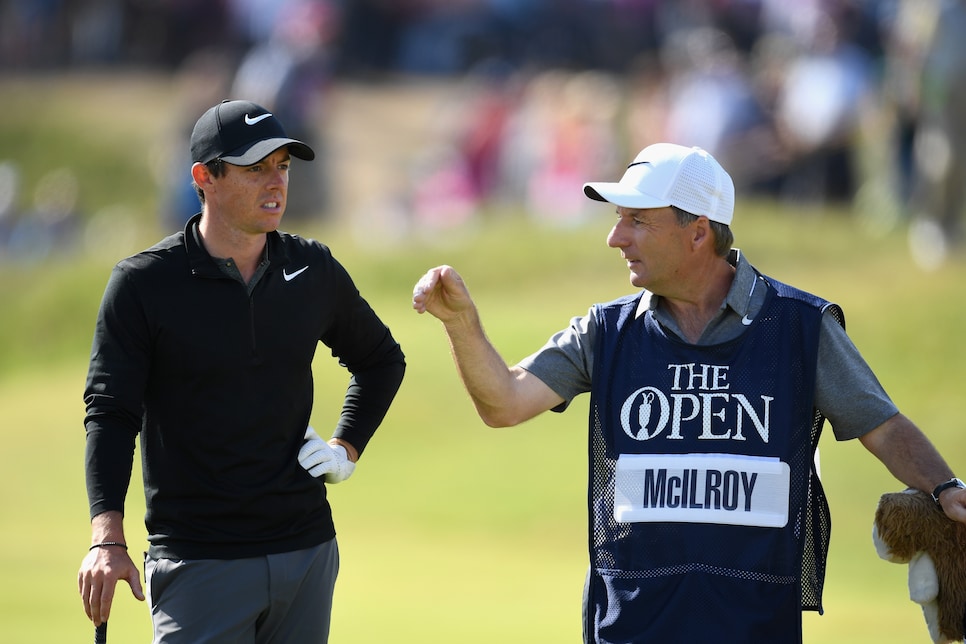 The news that Rory McIlroy has parted ways with longtime caddie J.P. Fitzgerald might have come as a surprise to many, but some close observers could see it coming. By Sunday morning of the final round of the British Open, the rumor mill was rampant among caddies that Fitzgerald was on his way out. A week later it became official.
Those who knew a change was in the works likely included Fitzgerald himself, despite his having helped snap the 28-year-old Northern Irishman out of an opening-round funk at Royal Birkdale. That's the way it works in the business.
"I had a sense it was coming," said one caddie of his own demise earlier this year, despite having had tremendous success with his employer the previous handful of years. "I told my wife Wednesday or Thursday of that week I think I'm getting fired. She asked why I thought that and I said it was just the way he had been acting.
"I talked to another caddie who had recently split after four years and some success with his player, and we got to comparing notes and they were similar."
After the player finished his round, he called his caddie over outside the clubhouse and said he needed to talk to him. The player said, in so many words, that he needed to change things up. The two wished each other the best of luck.
It's not always so amicable of course, or done in person. Any number of caddies (or players for that matter) have been fired via text message, or more famously mid-round. But for the most part both sides realize just how small the golf world is. Not long after the aforementioned caddie was let go he found himself on another bag and in the same group with his former boss. The situation could have been awkward but wasn't.
The same eventually will occur with McIlroy and Fitzgerald and given the heights McIlroy achieved there will. at the very least, be an appreciation and respect between the two.
As for the timing of it, it is odd given the upcoming schedule of a WGC, major and the FedEx Cup Playoffs. But nine years is a long time in this business, especially today.
"As the years have gone on players are under more pressure," said arguably golf's best or certainly most well-known caddie Steve Williams. "There was no FedEx Cup or no World Ranking before. Players are under more pressure now. They feel a need to perform.
"On one hand [the split] was surprising but when you consider the length of time, five years would be a very good length these days. Everything has a use-by date."
MCILROY AND 'TOO MANY UNFORCED ERRORS'
Speaking of McIlroy, all the distractions in his universe -- injury, equipment change, caddie change, etc. -- have produced what has felt like a disjointed year for the four-time major winner.
Other players have noticed, too. More specifically, it has given them some added confidence when they're in the same field.
"Whoever he gets as a caddie needs to be someone who is strong and confident in the info they give him and not afraid to tell him to his this shot or this club," one player said. "He makes too many unforced errors.
"It's nice for others because you know he's going to choose the wrong club or shot once or twice a round, so you can gain on him or extend the lead. If he gets anywhere close to Jordan [Spieth]'s decision making/shot selection, he will be dominating again. He'll be better than Jordan and he and Dustin Johnson will have a massive advantage over everyone else because they are the two most talented players on tour by far."
McIlroy would be the first to admit to some of the sloppy mental mistakes, by the way, and it wouldn't be a surprise to see him pick a caddie who can help him in that area.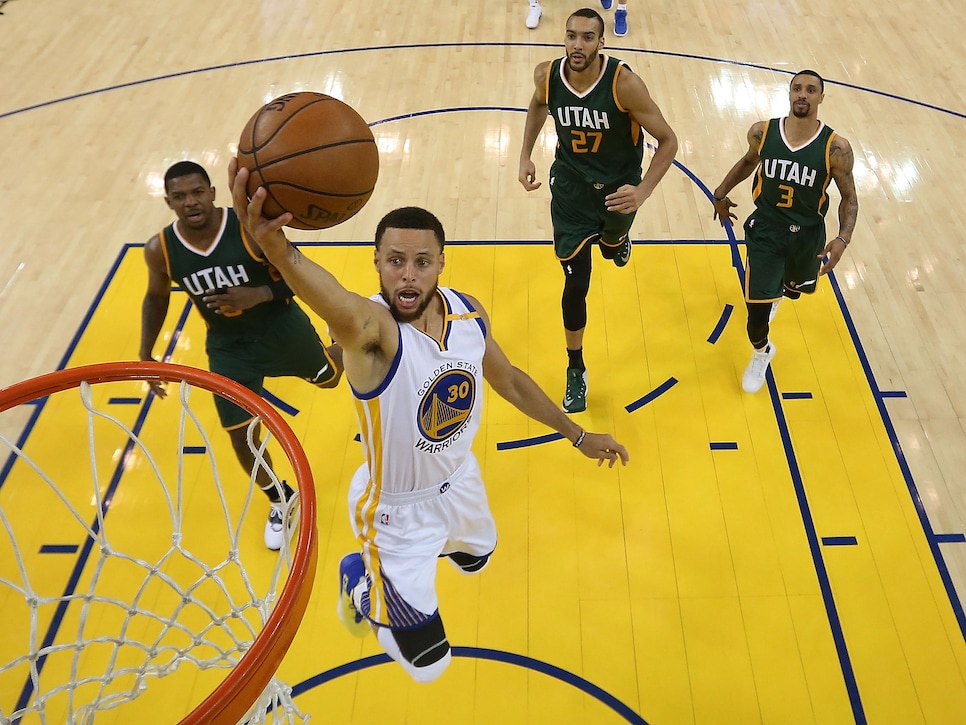 NBA superstar Steph Curry will play on a sponsor exemption in this week's Ellie May Classic at TPC Stonebrae, a Web.com Tour event in the San Francisco Bay area.
It's not the first time, nor will it be the last, a celebrity/athlete participates in golf's version of the D-League.
(And don't get me started about how such exemptions should go to someone more deserving or in need.)
Curry, though, might be the best of them in recent years. His handicap index is +0.7 and at last month's American Century Championship he shot a final-round 68 for the best score any player recorded over three days of the celebrity tournament. He finished fourth among the field of 89 players.
Curry also took the hit-and-giggle event seriously, showing up with notes from recent rounds and notes from watching Jordan Spieth.
"He has the ability to, no question," said Justin Thomas. "He'll be nervous to start -- it's unfamiliar territory for him. I just hope he has a chance to do it one of the days and post a few good numbers."
The numbers, by the way, aren't exactly in Curry's favor.
Via Golf Channel researcher Justin Ray, in 23 starts by athletes, zero have made the cut; of the 45 rounds recorded zero have been in the 60s; and the scoring average is a balmy 79.4 with a combined score of 339 over par.
THE 'RAKED' PUTT ANOTHER BLOW TO GOLF
The biggest buzz in golf last week wasn't on the PGA Tour or even European Tour. It was over a couple of teenagers in the semifinals of the U.S. Girls' Junior, where Elizabeth Moon quickly raked a six-inch putt she assumed was good only to discover that opponent Erica Shepherd hadn't conceded it.
Even though Shepherd said afterward she would have conceded the putt if given the chance, the match was over because of the penalty incurred by Moon.
In the end, though, the real loser was golf with another case of the game being unable to get out of its own way, according to most players I talked to.
The consensus: It's moments like this that are what's wrong with the sport.
"The girl shouldn't have raked it back, but it was less than a foot," William McGirt said. "Just bad all the way around. If I forgot to say that's good and they scoop it, I keep my mouth shut and go to the next hole."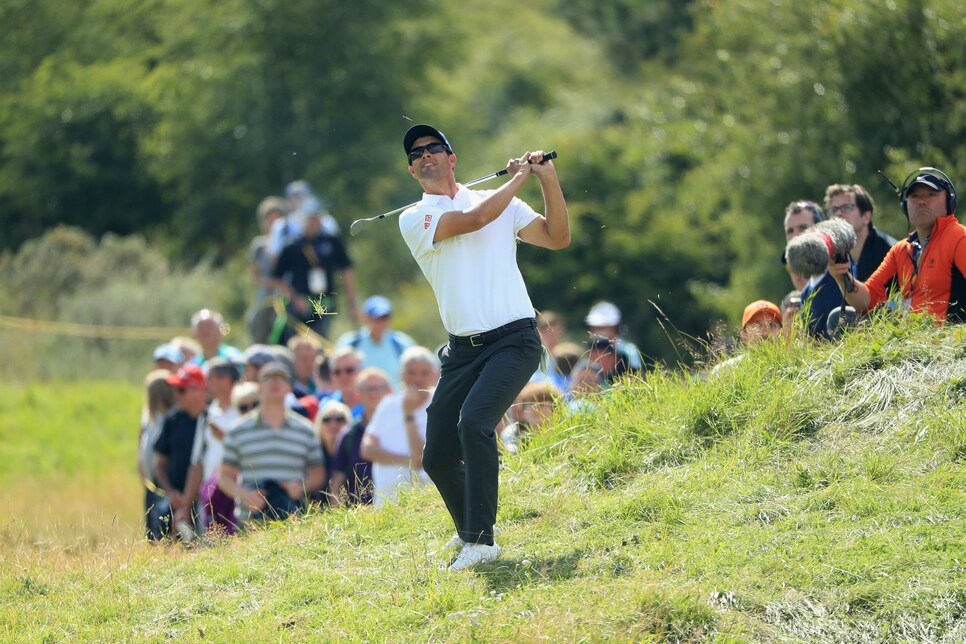 With the FedExCup Playoffs only a few weeks away, Adam Scott could be faced with a dilemma. The 37-year-old Aussie is planning to skip the first two events because his wife is due with the couple's second child.
Scott enters this week's WGC-Bridgestone Invitational 70th in the standings. Only the top 70 will advance beyond the second playoff event.
In other words, this week and next will be critical for Scott, who has failed to reach the season-ending Tour Championship in two of the last three years.
THREE THINGS I THINK I THINK
I think now that I've had some time to digest this year's British Open, it will still be talked about 50 years from now and will go down as an all-timer. The ending was that good. …
I think if Moon hadn't raked her putt as quickly as she did -- as in instantaneously -- this whole mess clearly would have been avoided. There's a lot of blame to go around but the problem started there and without that the rest of it never happens. …
I think my heart breaks for David Feherty, who on Tuesday revealed that his eldest son, Shey, died from an overdose on his 29th birthday. A funeral was held on Tuesday. Keep golf's funny man in your thoughts.
It's a chalk week with a loaded field at Firestone Country Club for the WGC-Bridgestone. Jordan Spieth is the hottest player on the planet right now, yes, but Firestone fits in the wheelhouse of Dustin Johnson, even if he isn't 100 percent healthy. If you don't like his chances given a still ailing back, Johnson's mini-me, U.S. Open champ Brooks Koepka, checks all the boxes, too. He also tied for sixth there two years ago.