The Loop
The British are coming: Masters leader board filled with England's finest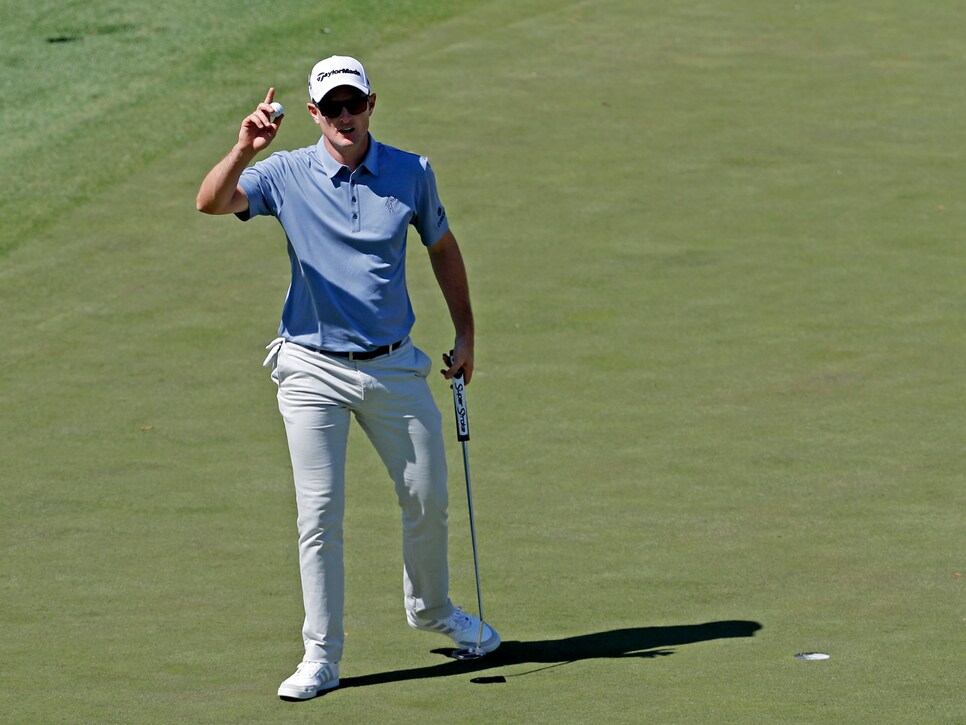 AUGUSTA, Ga. -- Coming into the 80th Masters, the eight-strong group of Englishmen in the 89-man field was a popular choice to make an impact on an Augusta National course that has recently been far from kind to Old World golfers. Not since 1999 has a European native -- Spaniard Jose Maria Olazabal -- donned a green jacket.
As it turned out, the new wave foursome of Chris Wood (72), Andy Sullivan (80), Danny Willett (70) and Matt Fitzpatrick (71) and their older compatriots -- Paul Casey (69), Justin Rose (69), Ian Poulter (69) and Lee Westwood (71) –- more than lived up to their pre-tournament billing. Well, all except Sullivan. Of the others, only Wood (the tallest man in the field at 6-foot-5) failed to break par and the three on 69 –- Willett missed from four feet on the last to join them -- are amongst the five-strong group tied for fourth (all of them European).
All of which is hardly surprising to those paying attention. Runner-up behind Jordan Spieth 12 months ago, Rose has a fine record in the year's first major. Poulter (sixth here in 2015) is fresh from a second-place finish in the Puerto Rico Open. And the long-hitting Casey has been talking up his chances for a while now.
"As a group we have underachieved in terms of majors," he said during last month's Honda Classic. "I try not to think too much about that though. Like everyone else on tour I tend to focus more on myself. I've had a few lost years because of injury and some off-course stuff. But I'm going to Augusta very excited this year.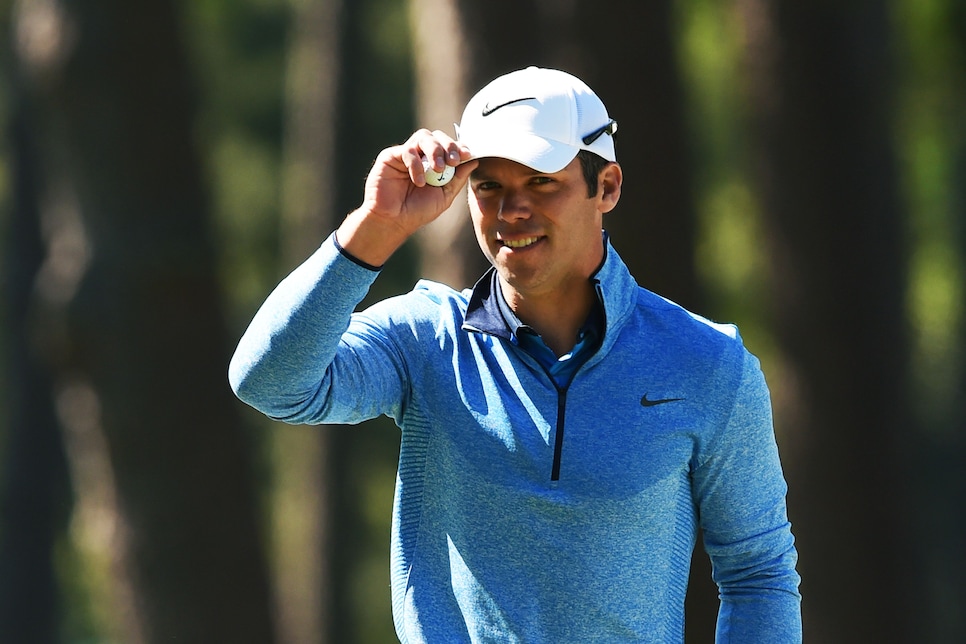 "I have that anticipation because I know I am capable of winning the Masters. I have the game for it. I know the course like the back of my hand, as does John [McLaren] my caddie. Plus, I've had some good results round there. So I can look anybody in the eye and know I can win the tournament. I have the high ball-flight you need. And I can turn the ball right-to-left with my driver."
Those attributes came in handy as the 37-year-old Casey dropped three shots but made twice as many birdies, even if it was all a bit overshadowed by playing partner Spieth's 66.
"I committed to every single shot," said Casey. "There wasn't any indecision. And technically I didn't hit any really bad shots."
Never slow when it comes to self-confidence, Poulter was oddly circumspect in appraising his own performance, one that, like Casey's, contained as many as six dips below par.
"The turning point today was probably on No. 12," he said. "I hit 8-iron in there and as soon as I hit it the wind just dropped. That is not a nice feeling air-mailing that green. It pitched way deep in the back of that bunker. But I made a nice 20-foot putt for par, which was a nice way to stop the bleeding after bogeying Nos. 10 and 11. Going three in a row would have been damaging. Then after that I obviously finished the round off nicely."
The generally more understated Rose was just as pleased with his day's work, and just as positive with regard to his aims and aspirations over the next 54 holes.
"Last year was obviously a big confidence boost for me," he said. "But Augusta National has always been a place I've felt comfortable. I've always believed I have a great game plan for how to play this course. I've always felt comfortable on the greens here. It's just a place where, as soon as I am inside the gates, I enjoy being. All those things add up to me feeling like I'm always going to have a good week here. I feel like I know how to play this course as well as anybody at this stage."
A big call indeed and something the likes of Spieth, Rory McIlroy and Jason Day may have something to say about over the next three days. But, for now at least, the land of hope and glory has plenty of the former and a reasonable expectation of the latter.