The Loop
The book any self-respecting mini-golf fan has to read next
GolfDigest.com regularly highlights golf books we find of interest to readers. This week's book is: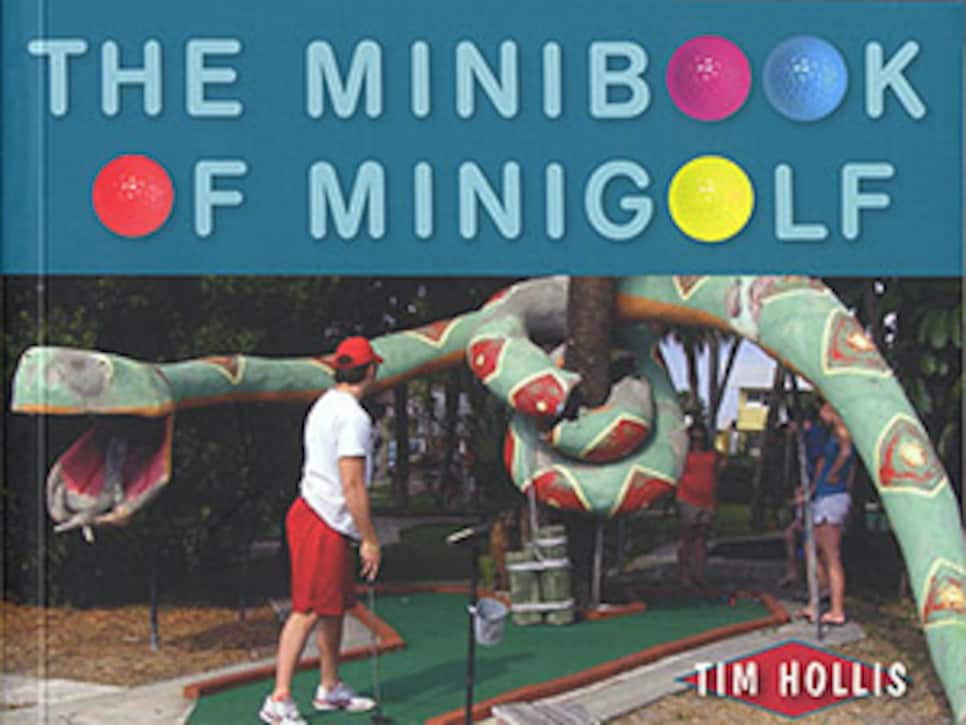 By Tim Hollis, Seaside Publishing, $14.95, paperback, 120 pages
When miniature golf is done right, it has all the elements you come to enjoy in the "regular" game: fun, challenge, competition and camaraderie. The Putt-Putt brand, to my mind, was always the best standard. However, we all know bad mini-golf: torn putting surfaces, cups protruding above the "green" and debris such as mulch, pebbles and dirt that litters your path to the hole. Good or bad, we expect three things in our mini-golf experience: layouts that defy description, greens that would go 20 or more on the Stimpmeter and plaster creatures, albeit golf style) you'd see on a Mardi Gras float.
That latter aspect is what makes The Minibook of Minigolf a delightful and nostalgic visual journey through the often wacky world of miniature golf. Printed in 6-by-4.5 inch size, each book page is like a colored postcard as the dragons, elephants, whales, dinosaurs and other creatures that bring to mind other putting-course Americana, such as the fiberglass Muffler Men showcased from various mini-golf courses.
[Related: Catch up on other Golf Digest book reviews
](http://www.golfdigest.com/blogs/the-loop/books/)
There is not much to read, mainly captions describing the visuals. The focus is mini-golf layouts of the South, where the sport is quite popular and also at its most outrageous best. If nothing else, the book offers prime examples of why mini-golf is also often called Goofy Golf.
You also might like: If you are a fan of mini-golf, two predecessors to the Hollis book are worth tracking down. The first is *The Miniature Book of Miniature Golf, *by Mike Vago. It's a board book from Workman Publishing measuring roughly 6-by-6 inches that is a full nine-hole mini golf course, with putter and balls. You "play" through the book, "walking" the course from one page to another. Each hole has a different design, modeled on real holes, forcing you to avoid obstacles. The last hole has the traditional clown's mouth.
[Related: Grantland's mini-documentary on mini-golf is really good
](http://www.golfdigest.com/blogs/the-loop/2014/03/grantlands-new-mini-documentary-on-putt-putt-is-really-good.html)
The second book is Miniature Golf, from Abbeville Press, with photos by John Margolies and text by Nina Garfinkel and Maria Reidelbach. For a review of minigolf's history, this is a more substantial read than the Hollis book and thus more in-depth, while visually just as strong. Some versions of the book have an artificial-turf cover. It's a great salute to a playing of the game known best by the casual observer.