The Loop
The biggest fitness trend of 2015
Every year for the past nine years, the American College of Sports Medicine has surveyed thousands of health professionals around the globe to determine what's hot in exercise and what's not. For example, Zumba made the top-20 list in 2012 and 2013 but has since dropped off. The experts were asked to consider 39 possible trends for 2015 including the top 25 from last year. So what do the experts think is the big thing for this year?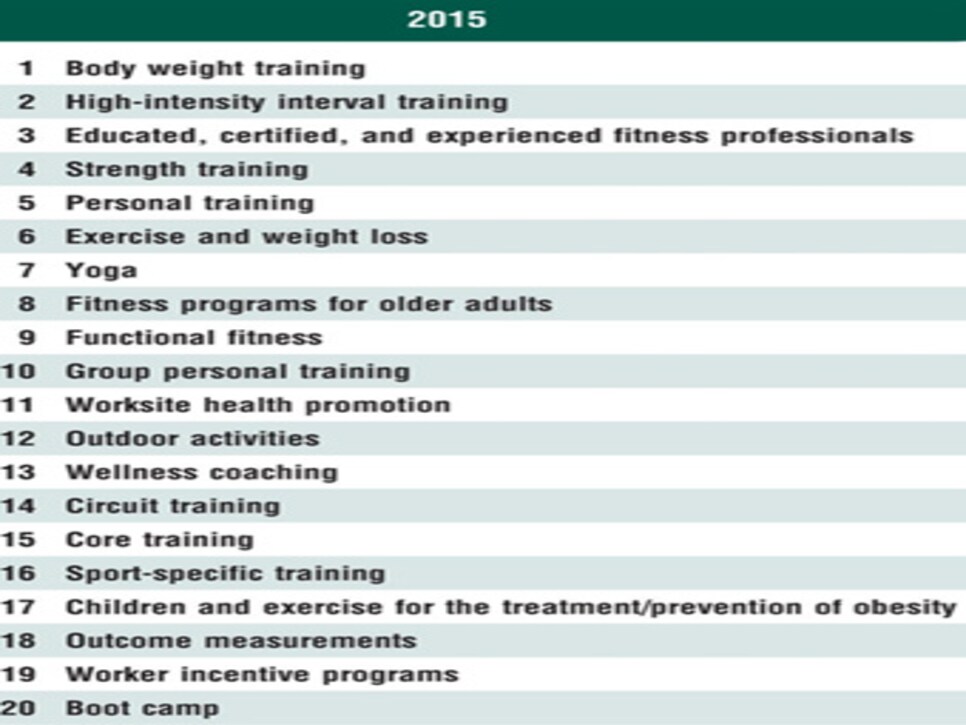 The simple truth is you don't need a $500-a-year gym membership to get fit, and the 3,400-plus respondents to the survey think people are finally catching on to this fact.
Ron Kaspriske is the fitness editor of Golf Digest.