The Loop
The biggest challenge about playing your first PGA Tour event as a pro isn't what you think
Lee McCoy and Robby Shelton are certain to be feeling a wide range of emotions this week as the two former college All-Americans make their pro debuts at the FedEx St. Jude Classic, including one you might not suspect: Relief.
Indeed, if you think playing in a PGA Tour event can be a high-stress experience, try just getting a spot in the field in one.
"It's a huge challenge," said McCoy, who wrapped up his four years at Georgia with a T-6 finish at the NCAA Championship two weeks ago. "There are so many good amateurs fighting for spots, particularly this year."
When officials did away with PGA Tour Q school a few years ago, it left just one direct way for college players finishing up school in the spring to earn a PGA Tour card (save for winning a tour event): Earn enough money while playing in PGA Tour events on sponsor's exemptions. Combined with the FedEx Cup playoffs and establishment of the wrap-around schedule, it created a 10-week window of events that every newly minted pro was aiming to get into in hopes of becoming the next Jordan Spieth or Justin Thomas.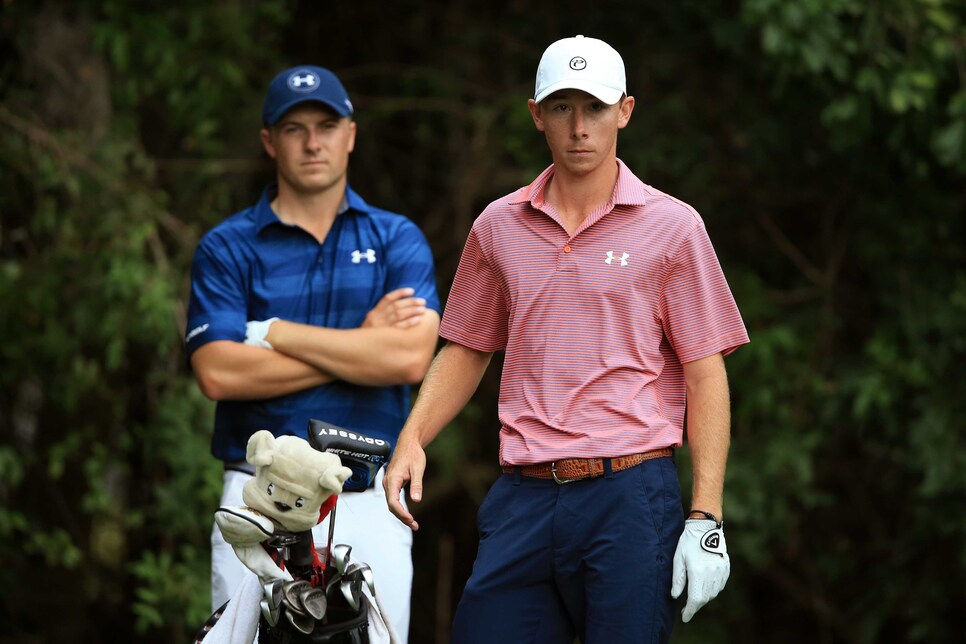 Suffice it to say, the competition for these spots—most tournaments usually have only four sponsor's exemptions to give to non-tour players—is as intense as anything these players faced on the golf course. Besides McCoy and Shelton, other players hoping to grab them include two-time Ben Hogan Award winner Jon Rahm of Arizona State, whose reputation has been bolstered by the fact that as an amateur he notched top-10 finishes in two PGA Tour starts (he makes his debut at the Quicken Loans Invitational in two weeks).
Then there's Oklahoma State's Jordan Niebrugge (who finished T-6 at last year's Open Championship), Illinois' Charlie Danielson and Thomas Detry, South Carolina's Matthew NeSmith, Auburn's Michael Johnson, UCLA's Jonathan Garrick among others.
And that doesn't even include the underclassmen who also are fighting for spots. This group includes Oregon sophomore Aaron Wise, who's resume was boosted greatly with his victory at the NCAA Championship, and Shelton, who left Alabama after his junior season having earned first-team All-American honors all three years with the Crimson Tide and played on the 2015 U.S. Walker Cup team.
"I felt like after the fall pretty much I decided I really wanted to turn pro," Shelton said. "I don't know … I wanted to get out here so bad. It's not anything about school or anything, it's just been a dream for so long. I couldn't take another year without being out here."
McCoy was a teammate of Shelton's at the Walker Cup, and knows how talented a player he is. Still, he wonders about the wisdom of any underclassmen coming out this year.
"It's just not a good year to come out of school unless you're right at the top," McCoy said.
And even then, it's tricky. McCoy believes that despite a strong amateur resume, it wasn't until his fourth-place finish as an amateur at the PGA Tour's Valspar Championship in March (on the course that he grew up playing) that he was able to stand out enough to draw the attention of tournament directors.
"I was very fortunate to do what I did down in Tampa," said McCoy, who has wrapped up spots in five PGA Tour events and one European Tour spot. "Without that I'm looking at one or two starts, honestly."
The landscape became a little less crowded upon news that Texas' Beau Hossler would have to forgo his pro debut this summer to have surgery to repair the torn labrum he suffered while playing in the NCAA Championship. It was assumed that he would play in multiple events on sponsor's exemptions, but now those tournaments have an extra spot to hand out to others.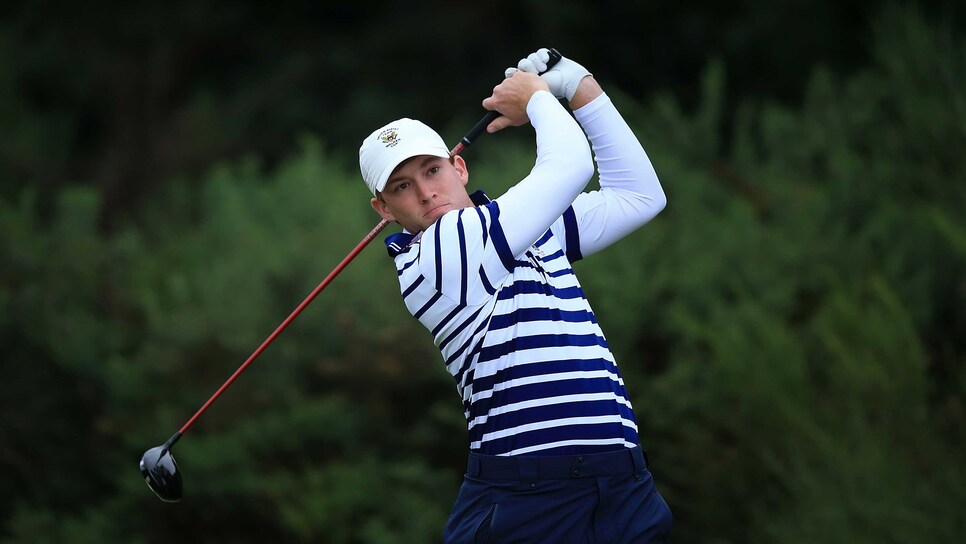 In making his own case, Shelton has in his back pocket his T-3 finish at last year's Barbasol Championship, a tour event played opposite the Open Championship. Naturally, officials at that event gave him a sponsor's exemption for this year but that's the only other spot he has secured after Memphis.
"We're waiting to hear back from a few other places," Shelton said.
If he doesn't get into any others, Shelton says he'll try Monday qualifying for Web.com Tour events to stay sharp while hoping to get a favorable phone call—and once again feel a sense of relief.