The Loop
The best things they said Tuesday at the Masters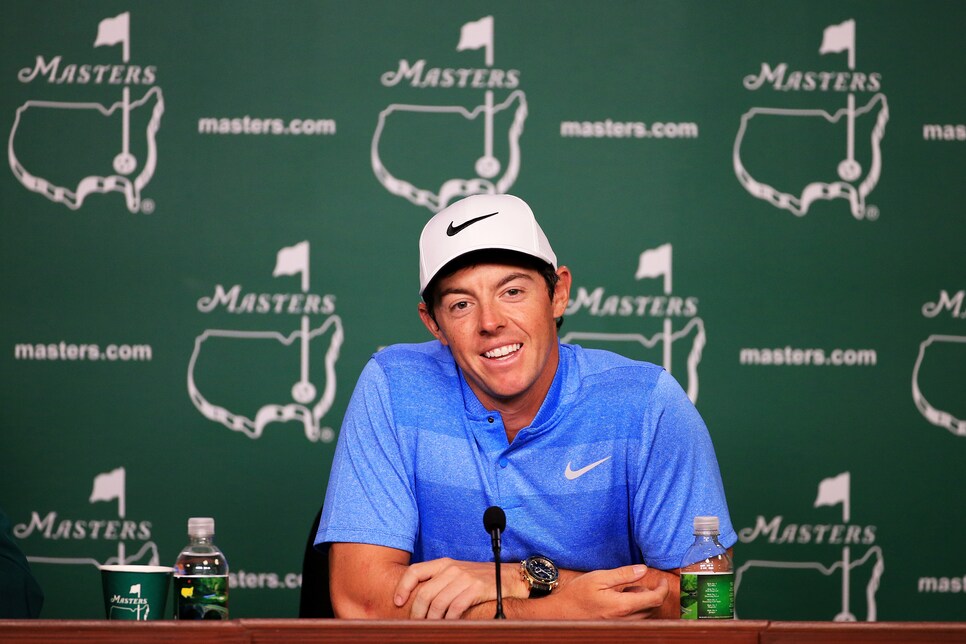 AUGUSTA, Ga. -- Tuesday at Augusta National is a virtual parade of A-list players walking into the media room to espouse on the state of the game, the conditions of the golf course, what the Masters means to them in both a literal and spiritual sense. If you're Phil Mickelson, it means multiple references to "shot dispersion." If you're Jordan Spieth, you are compelled to reflect on how your life has changed since capturing your major championship 12 months ago.
What were our favorite insights? Here are a few:
Jason Day, having recently returned to the top spot in the world ranking, was asked about a comment he made to interviewer David Feherty about nearly quitting golf in frustration before the 2011 Masters.
"That day when I was sitting in the bus, I was sitting across the road in a bus. Had my agent, my wife and a sports psychologist, and we're just sitting there, and I'm like, I just do not like the game right now. I'm just having a very, very hard time picking up the golf club to even just enjoy myself out there.
"So we come to the conclusion of just going and saying, this might be my last Masters ever playing, I may as well enjoy it. So I went out there and finished second (laughter). And then I loved the game again."
Phil Mickelson, he of the aforementioned "shot dispersion," acknowledged both he and playing partner Bryson DeChambeu were prone to excessive analysis, which was amusing to Dustin Johnson.
"Bryson and I were talking about some of the science of an uphill putt and a downhill putt and the break and why it's most from this point and that point and so forth. He was using some pretty scientific terms and Dustin kind of shook his head and he said, 'If I hang around you guys much longer, I'll never break 100.'"
Mickelson, clearly in mid-season press conference form, also noted he enjoyed having some fun at Johnson's expense, particularly given that he is a three-time Masters champ while Johnson is still looking for his first.
"As far as green jacket stories, for me, it's just a great way to give the other guys grief, kind of like give them a little jab here or there. I always like to rough up Dustin. He's just a great target, I think. We were walking down 1, and I just said, 'So, what are your plans tonight?" Might have been a little too subtle."
Naturally Tiger Woods, even in absentia, was a topic of conversation on Tuesday, and at one point discussion turned to how the tournament would be different without Woods in the field. Mickelson couldn't resist.
"Well, it's not like we shared a house together, so I don't notice it that way."
Adam Scott was also asked about Woods' absence -- specifically whether Woods no longer dominating the sport was good for the game.
"Well, it's good for me, because I lived through the Tiger dominance, too. We all just felt at times we were playing for second, that's for sure."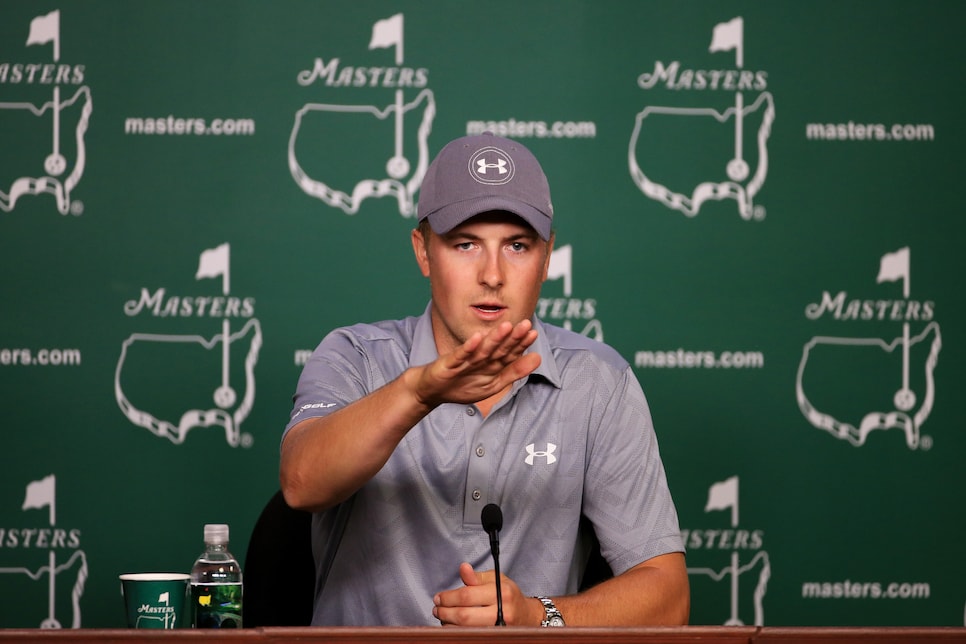 Spieth, the defending Masters champion, is coming off his own Tiger-like performance at Augusta National. In preparation for hosting his first Champions Dinner, he said he had to break it to his caddie Michael Greller that he wasn't invited.
"He actually thought ‑‑ at first I think he thought that he was going to be able to be there. So he was, I think, a bit surprised when, I think it was (agent Jay Danzi) who told him, 'No, Michael, nobody goes."
Spieth's run last year was a topic for other players as well, including Rory McIlroy, who needs a win in the Masters to complete the career Grand Slam.
"Jordan wins the first two majors of the year and he very nearly did something no one else ever in the game has been able to do, win four in one year. But even last year when he was on his run, I was one that was saying, no, he can't keep holing these putts, he can't keep doing it, he can't keep doing it, and he kept doing it.
"He's a phenomenal talent, and you know, it's my job and Jason's job and everyone else's that sits here before you to try to stop him not dominating, so I guess that is my ‑‑ but I don't see that that's my position, I should be doing that. Of course I want to; I want to dominate. I want to go back to the summer of 2014 and play like that for the rest of my career. Whether that's possible or not remains to be seen, but I know that's a level that I can play at, and I'd love to be able to play at that level more consistently, and that's why I'm practicing and working hard and trying to do that. "
Curiously, when Tom Watson addressed the media and was asked about the cadre of stars, he was unambiguous that McIlroy is still his pick.
"Well, I think that you've got Rory McIlroy, has won four major championships. He's the guy. He's my pick this week. He's my pick. He's just got a tremendous talent. He hits the ball high. I think it's always been an advantage to hit the ball high on this golf course."
McIlroy, Day, and Spieth all have the luxury of already winning at least one major. The same applies to Justin Rose, who said winning the 2013 U.S. Open at Merion allows a freer mindset heading into a week like this.
"I think just having one is the most important thing. It is very difficult to face questions all the time about being the best player not to win a major, and is this going to be my week; and with that comes an extra sense of pressure. There's enough pressure trying to win these without trying to justify your great play and your billing in the game. So having won one, just treat it with the freedom now to go on and get some more."
Rickie Fowler, meanwhile, is still looking for his first, and he faced the inevitable questions about whether he thinks he could break through this week.
"It was only a dream as a kid growing up that you'd have a chance to just play in one, have the chance of walking up 18. And yeah, there was the dream of walking up 18 with a big enough lead where you could enjoy the walk and knew that you're going to win. So I guess that would be the last box to check. "