The Loop
The best images of the Americans celebrating their 2016 Ryder Cup win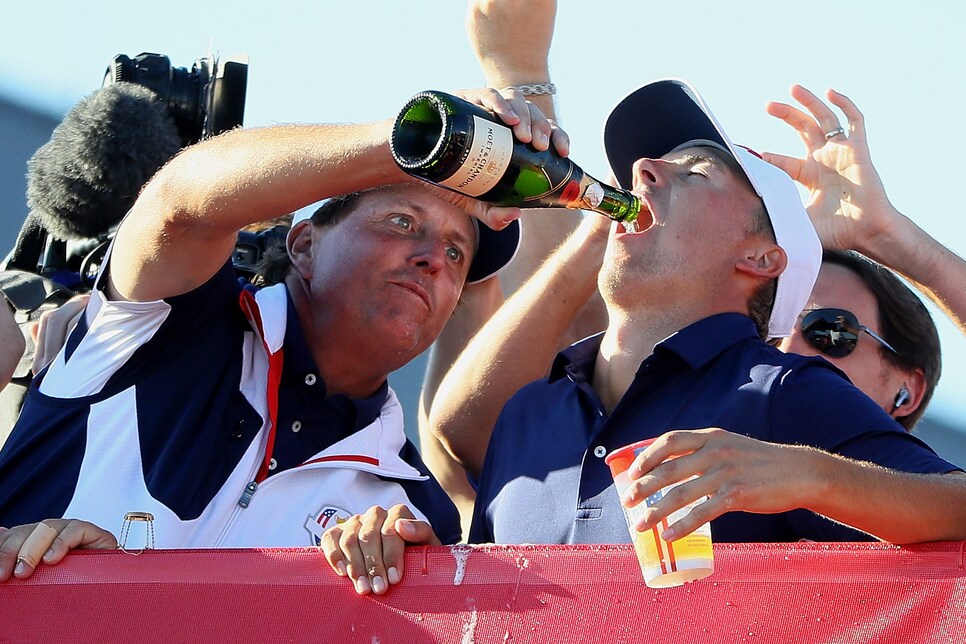 Since that losing press conference at Gleneagles in 2014, the Americans have had to answer questions about reversing their fortunes in the Ryder Cup. The Task Force was established to answer most of them.
Then the U.S. team delivered the ultimate answer at Hazeltine National, sparking quite the celebration after the Americans defeated the Europeans, 17-11 on Sunday.
Ending the eight-year Ryder Cup drought was cause for some excited Americans. It was a giant party in Minnesota.
Phil and Spieth sharing champagne will be one of the lasting images from the Ryder Cup celebrations.
And this upclose look from our Alex Myers is amazing.
Hope there's enough champagne in Minnesota for all the American celebrations.
Just your average press conference. Dustin Johnson showing a little more emotion than usual.
Rickie Fowler: A singles hero for sure.
Of course Bill Murray got in on the celebration.
Phil gets our early vote for MVP of all the celebrations.
But look how thrilled Tiger Woods looks to be celebrating, even if it's as a vice captain.
This looked like an epic celebration.
Rickie with a proper tribute.
Still can't get enough of Phil...