The Loop
The best athletes-turned-actors in Hollywood history
Margot Robbie is one of this weekend's Academy Award's Best Actress nominees for her performance as figure skater Tony Harding in "I, Tonya." In addition to her great acting, Robbie skates impressively even though she had little if any experience until training for the movie (hey, she grew up in Australia).
Learning to figure skate in a movie can't be easy for an actor/actress but how about acting in a movie for a competitive figure skater? Well, two-time Olympic gold medalist Katarina Witt did it. She was in two notable movies, a very brief cameo in the 1996 Tom Cruise film "Jerry Maguire" and as a figure skater in the 1998 Robert DeNiro film "Ronin." In the latter though, she gets shot by a sniper, which was somewhat worse than Nancy Kerrigan getting clubbed in the knee.
Witt is just one of many athletes to appear in movies, and not all have been limited to small roles. While not all were great – remember Brett Favre's cameo in "There's Something About Mary"? – others definitely have been. Here are some former athletes who were or still are extremely good actors in movies.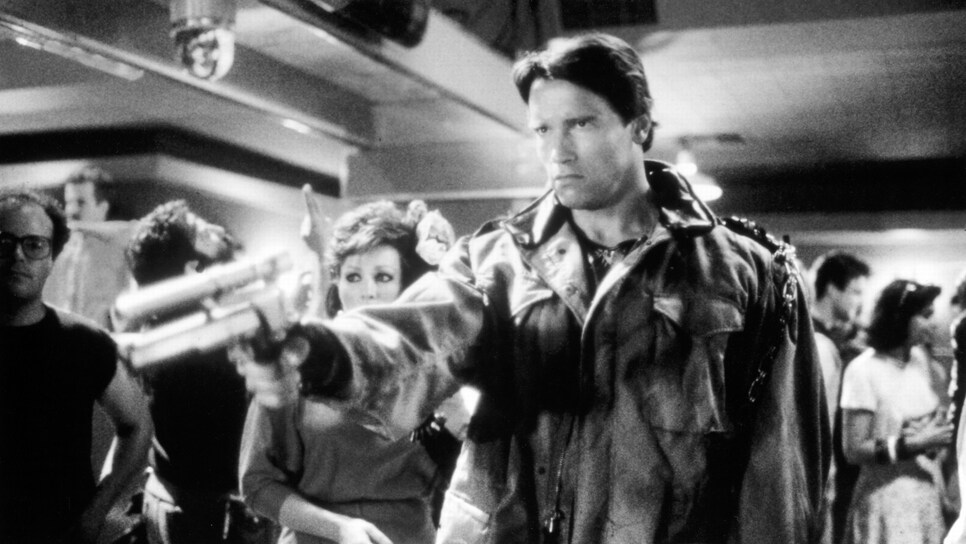 Arnold Schwarzenegger: Known best for his role in The Terminator movies ("I'll be back"), Arnold began as a pro bodybuilder, winning Mr. Universe and Mr. Olympia. After switching to a movie career, he began to make it big, first in "Conan the Barbarian" and then other action flicks. He also made some comedies (my favorite is "Kindergarten Cop") and even won a Golden Globe. He also was governor of California! A world champion athlete, award-winning actor and California governor? What will Arnold "be back'' at next?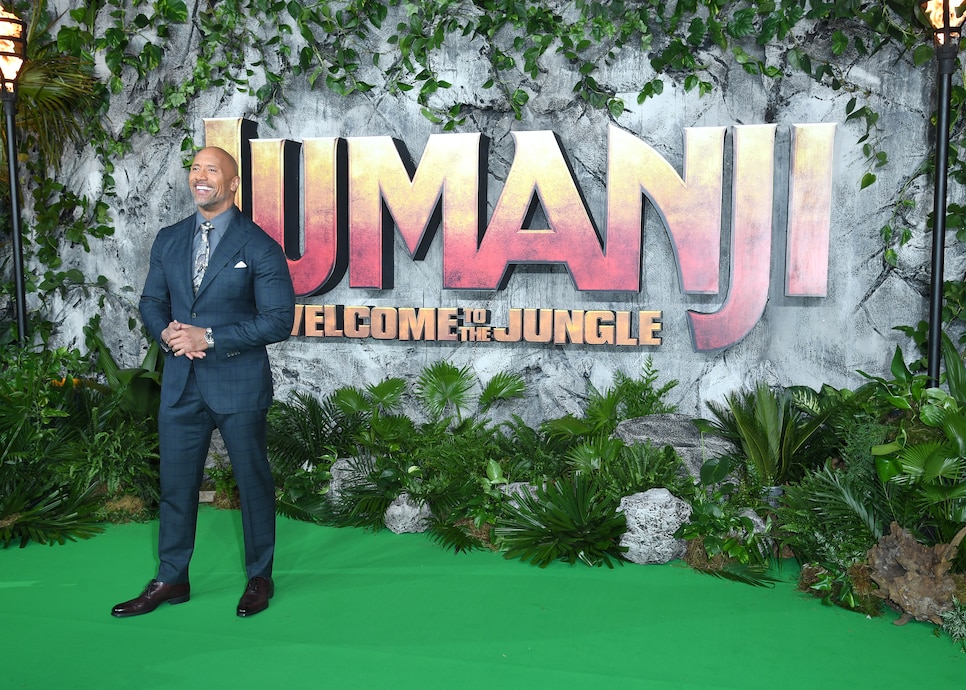 Dwayne Johnson: Known as The Rock, Johnson played football at the University of Miami, tried out for but didn't make the CFL's Calgary Stampeders, then went into the WWF where he became a big star. He's become one of the current biggest stars in movies, with films ranging from "Fast and the Furious" sequels to "Jumanji" to even "Tooth Fairy." He's so widely talented he sang "You're Welcome" in the 2016 Oscar-nominated animated film "Moana" which I doubt he ever did in the wrestling ring.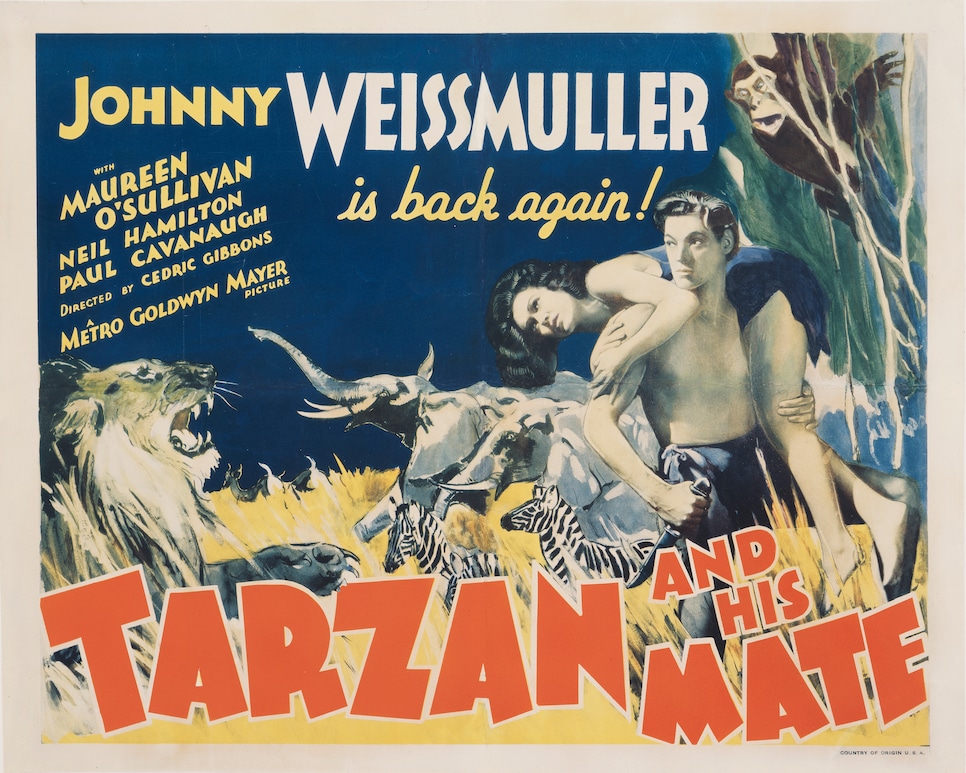 Johnny Weissmuller and Buster Crabbe: Weissmuller won five Olympic gold medals in swimming and a bronze in water polo but he is best known for swinging on tree vines and delivering his famous yell in a dozen "Tarzan" movies (he also made 13 Jungle Jim films). Crabbe won a gold medal in swimming at the 1932 Olympics and also starred as Tarzan in a movie, as well as Flash Gordon and Billy the Kid. He was in more than 100 movies.
OK, Michael Phelps, your turn. Hopefully, someone will cast you as Aqua-Man.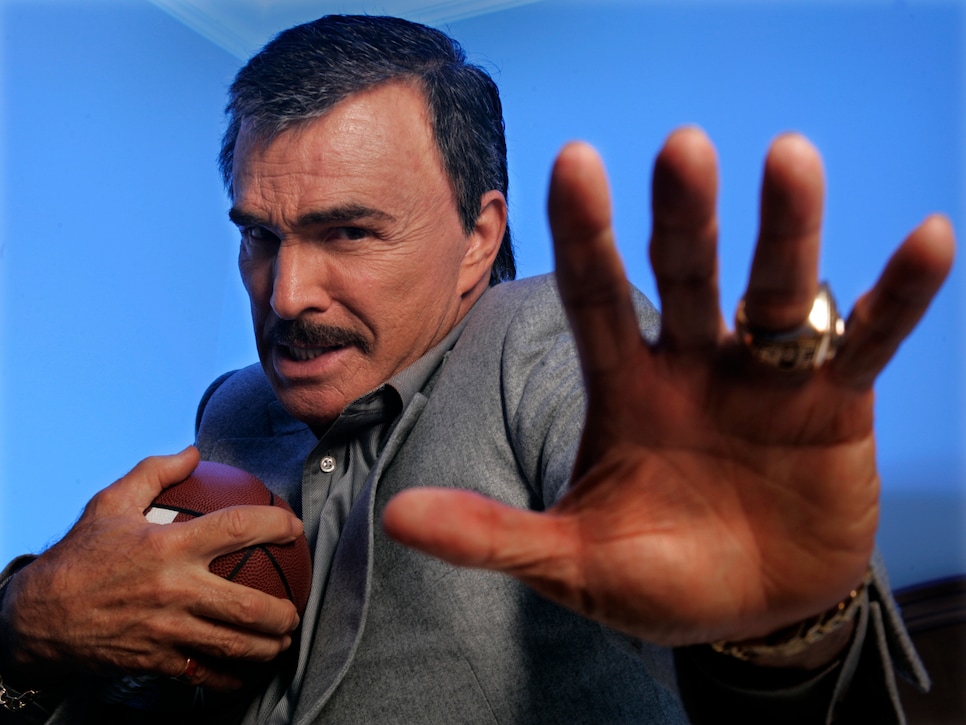 Burt Reynolds: He played football at Florida State and wanted to be an All-American but several injuries ended that career. So he went into acting and became a huge star in "Deliverance," "Smokey and the Bandit" and "The Longest Yard." The latter was about a prison football game, and included actual players Ray Nitschke, Sonny Sixkiller and Joe Kapp. Reynolds also was a minority owner of the USFL Tampa Bay Bandits, which were not nearly as successful as his movies.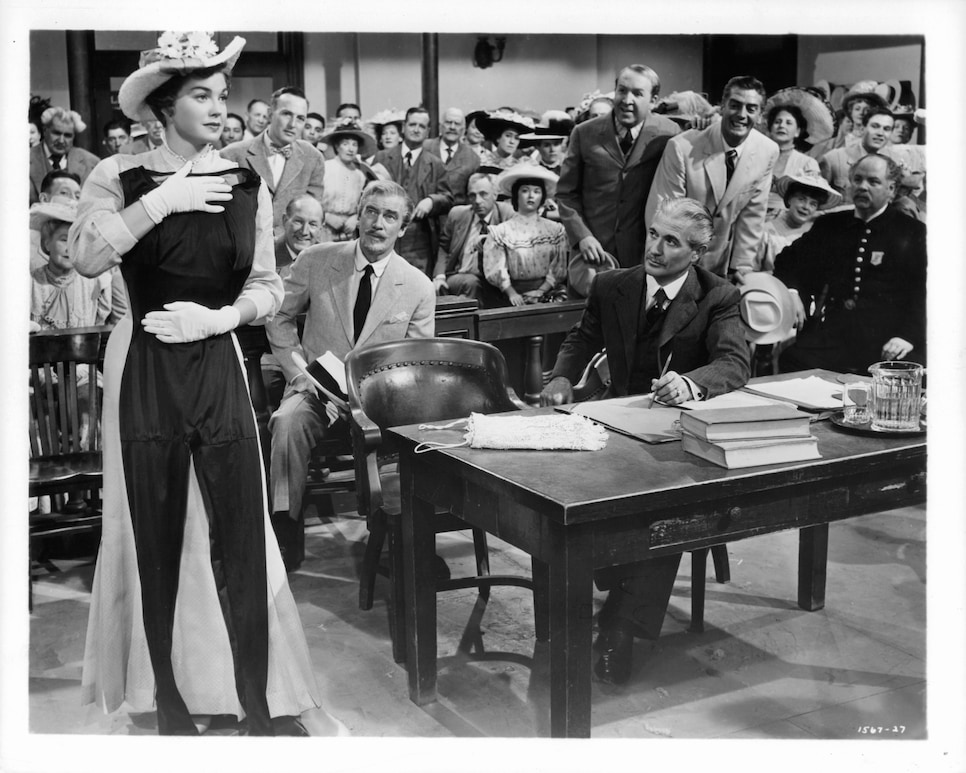 Esther Williams: A national champion swimmer, Williams made many movies in which she was a synchronized swimmer and diver. She appeared as the Australian swimmer Annette Kellerman in the 1952 musical, "Million Dollar Mermaid," and because of her success and pool talent, that title became her nickname. The film, however, didn't win four Academy Awards like the women's boxing movie "Million Dollar Baby" with Hillary Swank, Morgan Freeman and Clint Eastwood.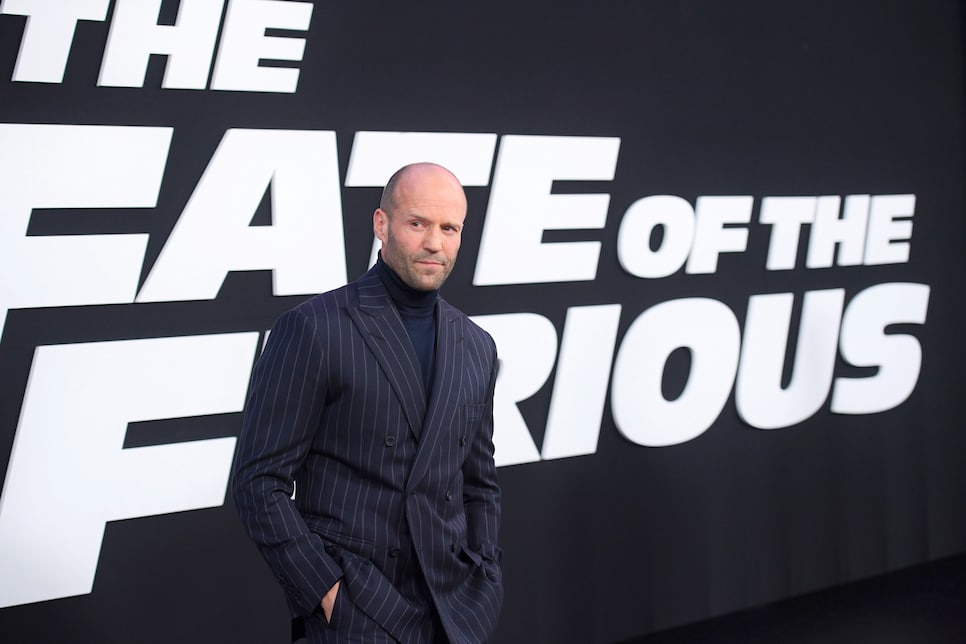 Vinnie Jones and Jason Statham: While playing soccer in the Premier League, Jones was known for being a tough guy, getting sent off the pitch many times, and once being carded just three seconds into a match. He carried that demeanor onto the movie screen, appearing as a villain many times, including "Lock, Stock and Two Smoking Barrels," "Snatch" and even in the X-Men movie, "X-Men: The Last Stand." (He didn't score any goals though.)
Statham was a top diver (he was in the 1990 Commonwealth Games and the 1992 world championships but just missed Great Britain's Olympic team three times) then went into acting. Like Jones, he's been villains in "Lock, Stock and Two Smoking Barrels" and "Snatch," plus the "Fast and Furious" sequels. Alas, the diver wasn't in "Million Dollar Mermaid" but he is in the International Sports Hall of Fame.
Bruce Lee: After competing in and teaching martial arts (amazingly, one student was Kareem Abdul Jabbar), Lee made a number of movies in the early '70s, notably "Fist of Fury'' and "Enter the Dragon.'' He also choreographed fight scenes for movies with Dean Martin and Ingrid Bergman. All this helped lead to an explosion in martial arts. Lee also attended the University of Washington (my alma mater), though, he did not show the Huskies how to fight their way into the Rose Bowl while there.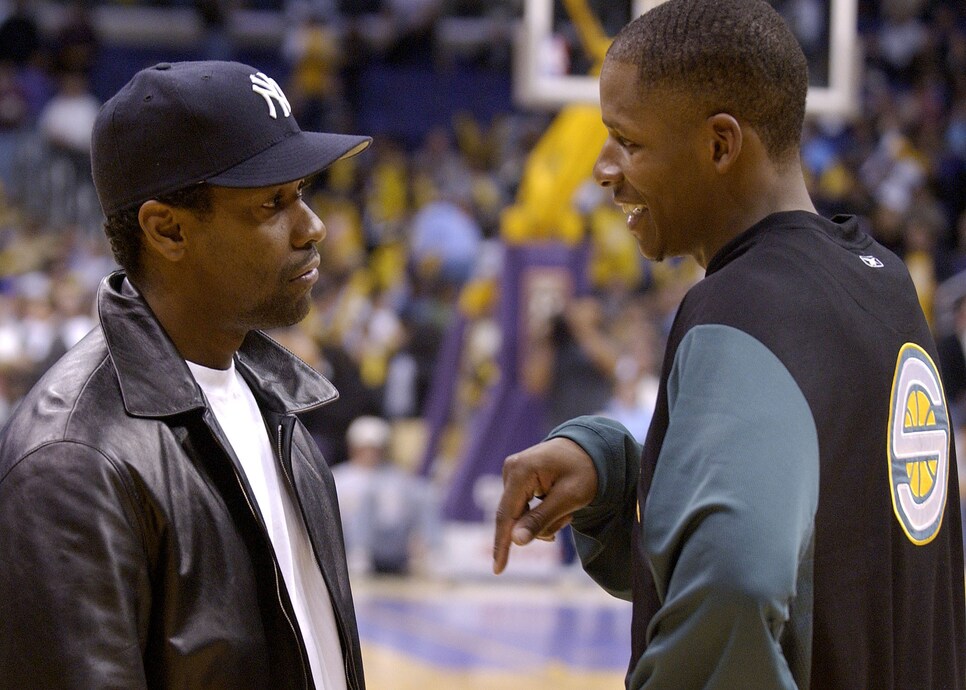 Ray Allen: The 18-season NBA star has only been in a couple movies but he was very good in Spike Lee's "He Got Game." He portrayed the son of a prison inmate (Denzel Washington) who has to get Allen to accept a scholarship to play at a university. He wasn't as great as Denzel usually is but he was much better than Shaquille O'Neal sometimes was (he was a three time Razzie nominee for worst acting.)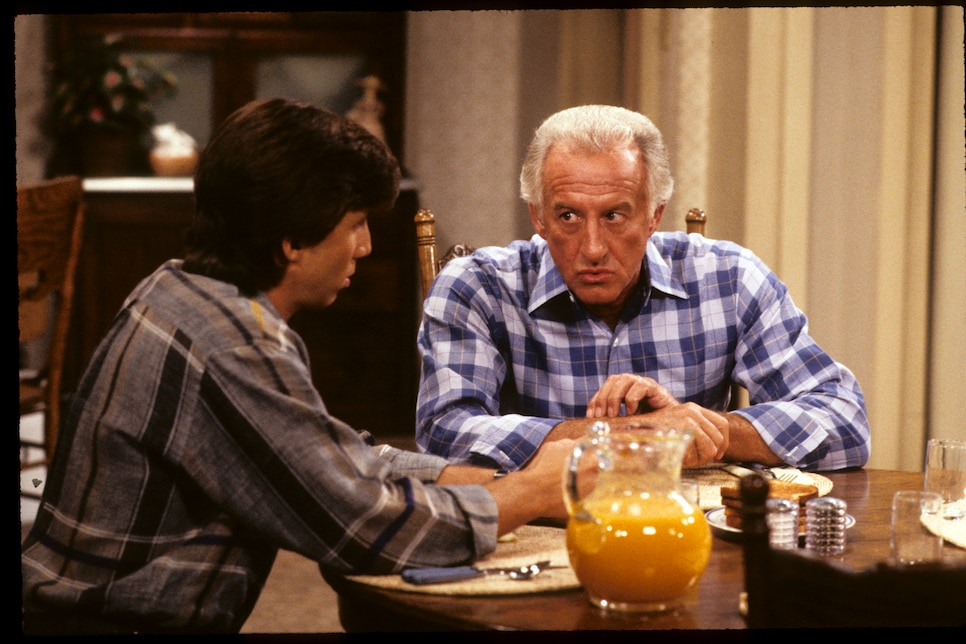 Bob Uecker: A big league catcher and Ford Frick award winner for his broadcasting, Uecker might have been even better as the Cleveland announcer in the "Major League" movies. He delivered funny lines, including one that should actually still be used at Cleveland games: "Coming up is our 'Die-Hard Night' here at the stadium. Free admission to anyone who was actually alive the last time the Indians won a pennant."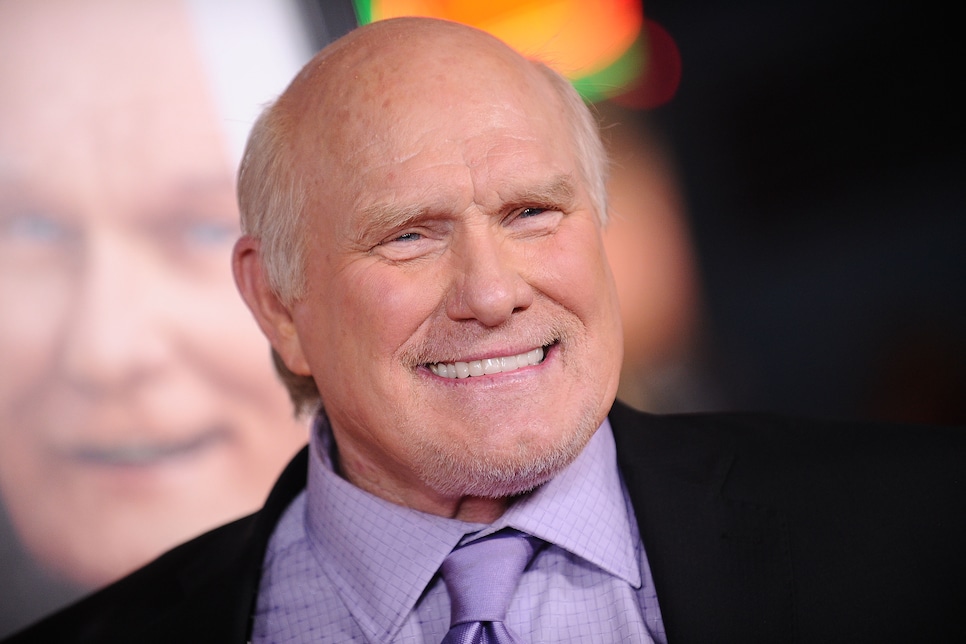 Terry Bradshaw: The old Pittsburgh Steelers quarterback won four Super Bowls and also is an NFL analyst on Fox. He also has been in several movies, ranging from "Cannonball Run" in 1981 to the recent "Father Figures." He also appeared naked as Matthew McConaughey's father in "Failure to Launch," albeit not in quite the physical shape he was as a quarterback.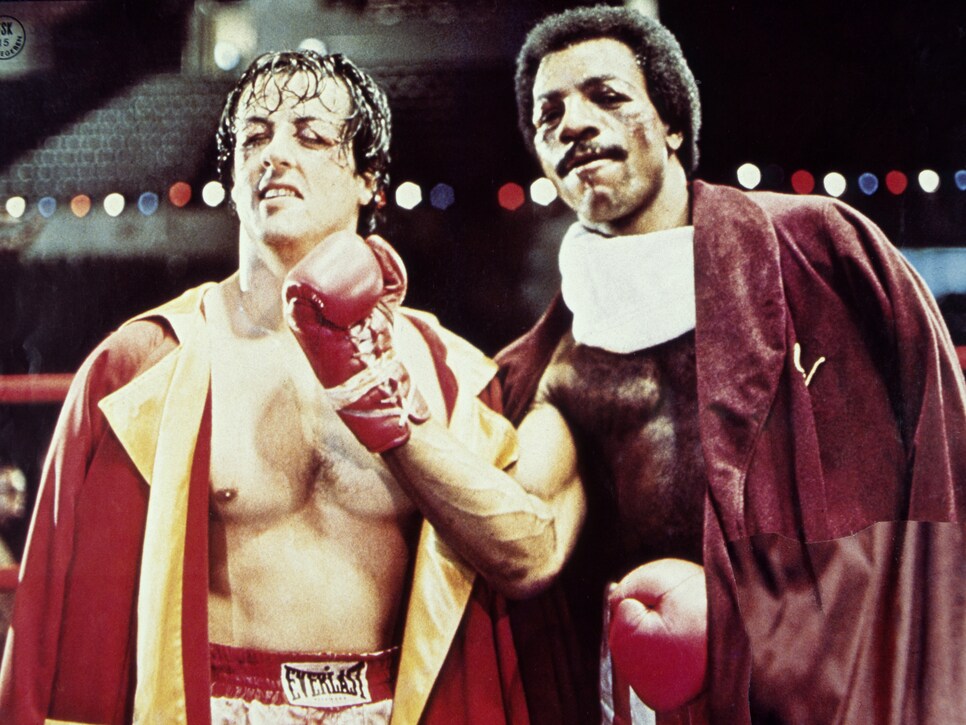 Carl Weathers: He was a linebacker for the Oakland Raiders but Weathers is much better known as Apollo Creed in the first four "Rocky" movies. He barely beat Balboa in the first, lost in the second, became his manager in the third and came out of retirement in the fourth only to be killed by Ivan Drago. Apollo's son, however, grows up to be in the seventh Rocky movie, "Creed," directed by Ryan Coogler.
By the way, Coogler is the director of the current massive hit, "Black Panther," which stars Chadwick Bozeman, who played Jackie Robinson in "42."
Whoops, that's getting away from athletes as actors and returning to actors as athletes. But on that latter subject, considering how many great movies about sports Kevin Costner made (""Bull Durham," "Field of Dreams," "Tin Cup"), perhaps he could also have had careers in baseball or golf as well.
By no means does the above list include every good acting athlete – LeBron James was excellent in his small role in "Trainwreck"– nor is it to say that every athlete can pull off a movie role that successfully. Lance Armstrong, for instance, did not receive any Oscar nominations for his several cameos, nor did Roger Clemens for "Kingpin" or "Cobb."
Oh, and while it took Brett Favre a long while before he finally retired from football, fortunately he left movie acting after his terrible cameo performance in "There's Something About Mary."