News
The Arnold Palmer Invitational without Arnold Palmer likely to evoke 'strong emotions'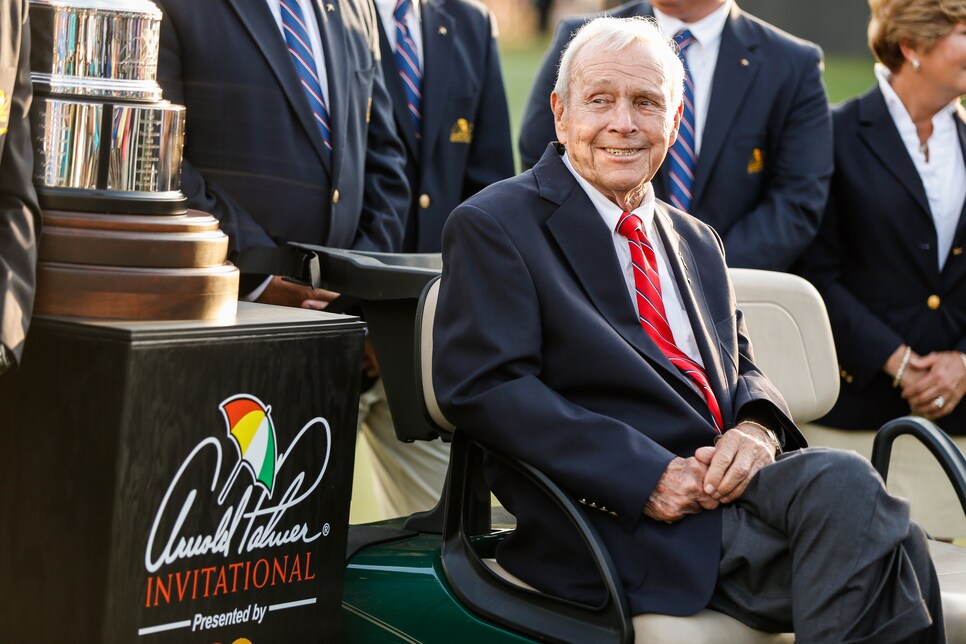 Stories of interest you might have missed…
"A bottle of Musk Monsieur — the cologne that announced Arnold Palmer was near — is still on his desk at Bay Hill.
"Next to it, a plastic cup holds pens Palmer used to sign autographs, too many to count. Even when his health kept him from hitting a ceremonial tee shot at the Masters, he would spend as many as three hours a day carefully putting golf's most famous (and legible) signature on whatever his army of fans sent him.
"For the most part, everything is just as Palmer left it when he packed up from Bay Hill Club & Lodge last spring and headed home for the summer in Latrobe, Pa. Only this time, he didn't return."
Palmer's grandson won't dwell on missing stars
Sam Saunders, Arnold Palmer's grandson, is disappointed that the field won't be stronger in homage to the King when the Arnold Palmer Invitational commences next week. But he has chosen to focus on the positive, ESPN's Bob Harig writes.
"But, rather than focusing on the guys who won't be there, I'd rather focus on the guys who will be there," Saunders said. "And I understand how important next week is and how much I appreciate their commitment to coming and playing the event."
Those passing on the tournament include Dustin Johnson, Jordan Spieth, Adam Scott, Justin Rose and Phil Mickelson.