The Loop
The 9 venues that are tougher than an Oakmont U.S. Open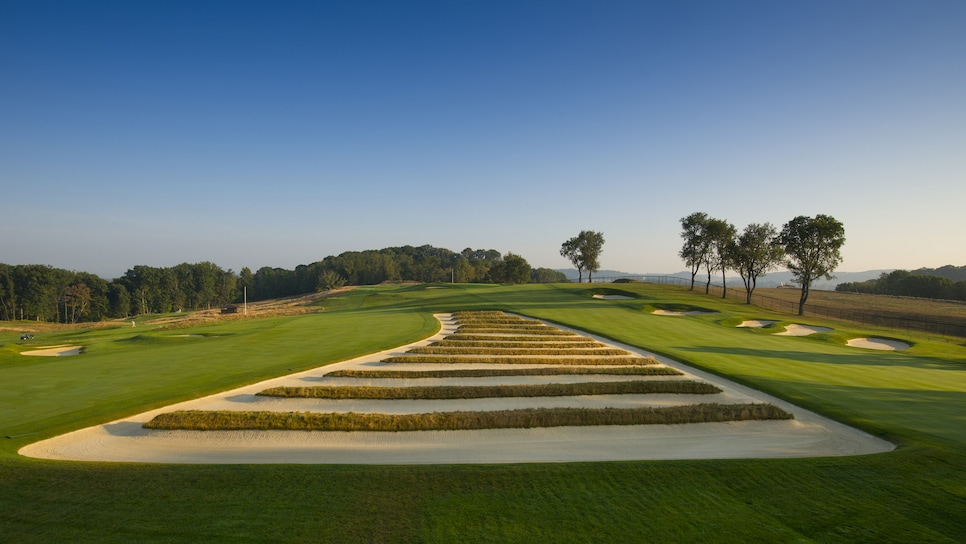 The U.S. Open is infamous for its torturous set-up, conditions which turn the world's best into bush leaguers. And no Open venue epitomizes this sadism more than Oakmont Country Club.
Jordan Spieth called it the hardest test in golf. The celebrated -- some would say notorious -- "Church Pews" bunker earned their name because of their configuration, yet others argue that, after touring Oakmont's opening holes, you want to take a seat in the sand and pray. The greens are so menacing that Lee Trevino said every time he two-putted, he knew he was moving up the leaderboard.
Looking at the results from past Oakmont events, the course's bite lives up to the bark. Jack Nicklaus and Arnold Palmer were the only two players to break par at the 1962 U.S. Open; Angel Cabrera grabbed the '07 Open at five over. It's not a place for the faint of heart.
Oakmont's reputation as golf's most ruthless exam is unquestioned. But where does it rank among life's other grueling arenas? Here are nine venues that are tougher than an Oakmont U.S. Open: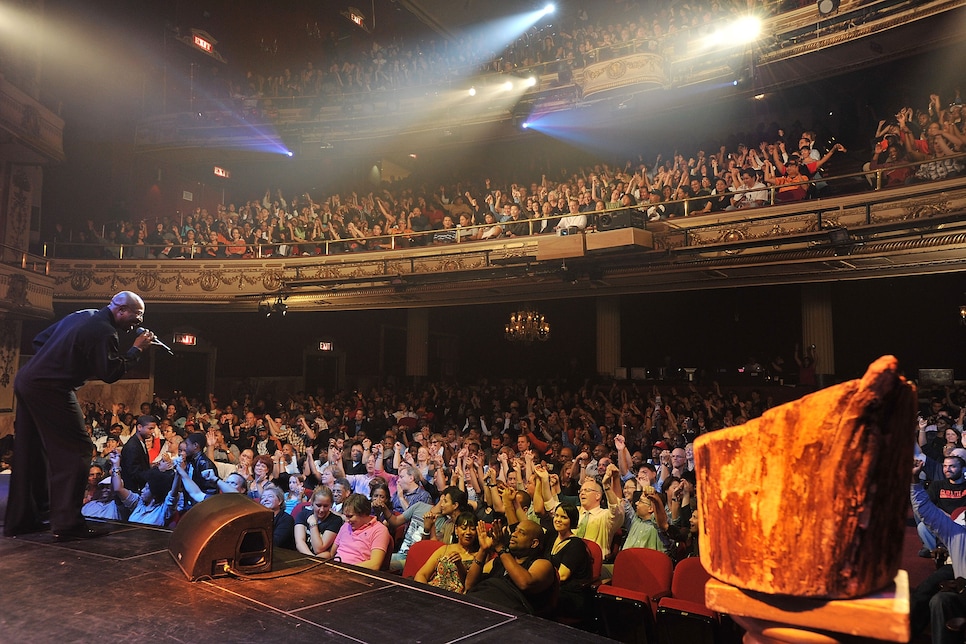 Amateur Night at the Apollo
I once harbored dreams of being a stand-up comedian. Alas, these ambitions were dashed upon the realization that A) I'm not funny and B) I lack the fortitude to survive a hostile crowd.
And perhaps no room is as ruthless as Harlem's Apollo Theater on Amateur Night. Forget a cold reception or mid-act jeers; the Apollo heckles artists before the act even begins. This is an audience that once booed Luther Vandross and Dave Chappelle, for God's sake.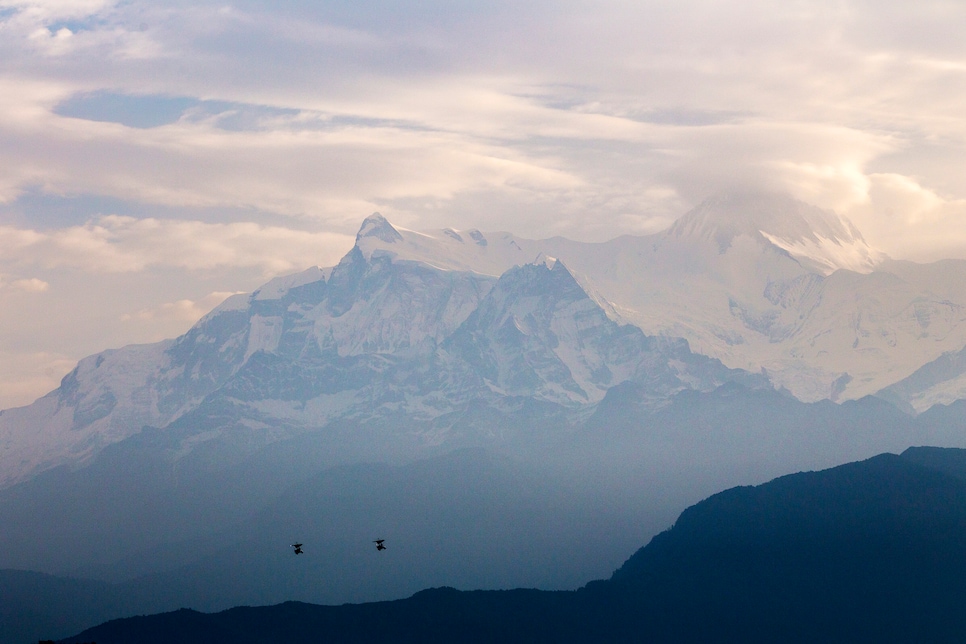 Bloomberg via Getty Images
Annapurna, located in the Himalayas in north-central Nepal, is the world's most dangerous climb: 35 percent of those who attempt to scale the beast never return. I believe Oakmont boasts a similar disappearance rate for those who venture into its rough.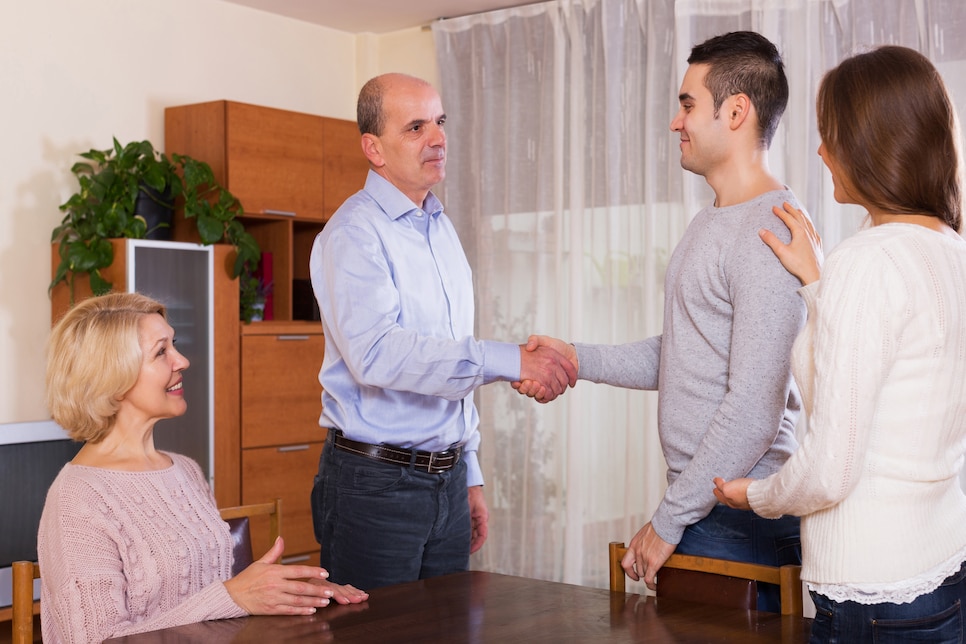 Going to girlfriend's parents' house for the first time
Oakmont's first hole is often cited as the most terrifying opener in the sport, and with good reason, as the par 4 measures 482 yards with eight bunkers off the fairway and two more by the green. It's almost as frightening as when your date's father asks, "If you have pure intentions with my daughter, why are you dropping her off past midnight?"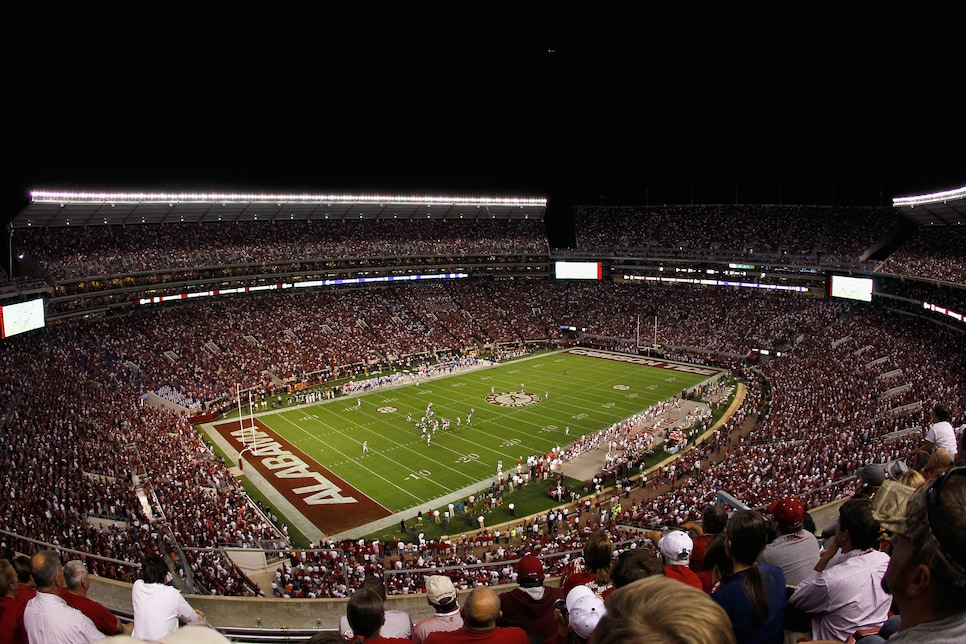 Think battling the Church Pews is a lost cause? Since 2008, the Crimson Tide have lost a total of four games at home, making Bryant-Denny -- with a seating capacity of 101,821 fans -- one of the unfriendliest confines for visiting teams in college football.
The White House Correspondents Dinner
Imagine the most condescending, self-important, humorless person you know. Now picture an entire ballroom filled with said character and you have an idea of the audience makeup for the Correspondents Dinner.
Performing is a near-impossible feat, especially given our divided political climate. You have to be edgy without being offensive, political yet bipartisan. One ill-advised joke could become a national controversy. Even Stephen Colbert, who unquestionably delivered the best performance in the dinner's history, received a quiet reception from the audience:
That said, you do get the rare chance to make fun of politicians to their face. No wonder comedians never pass on this opportunity.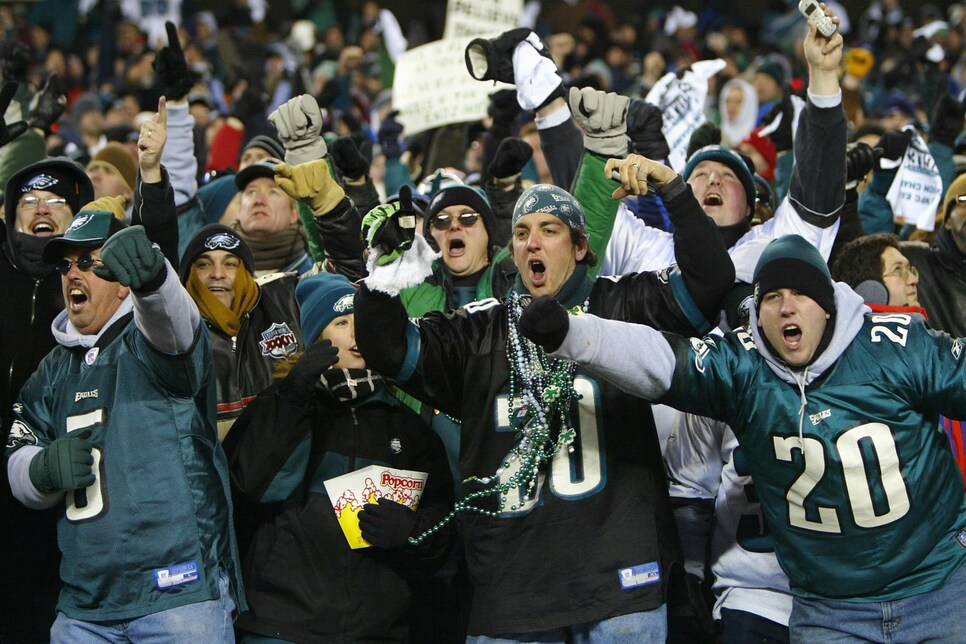 Doing anything in Philadelphia
You could be interviewing for a job, playing against or for a Philly sports team, doing something as simple as driving through the city. No matter what you do or how well you do it, expect cat calls. What do you expect from people who booed Santa? That the 2013 U.S. Open at Merion went without incident is a minor miracle, and hysterically led to a "Whoa, the fans weren't total jerks for once!" column on philly.com.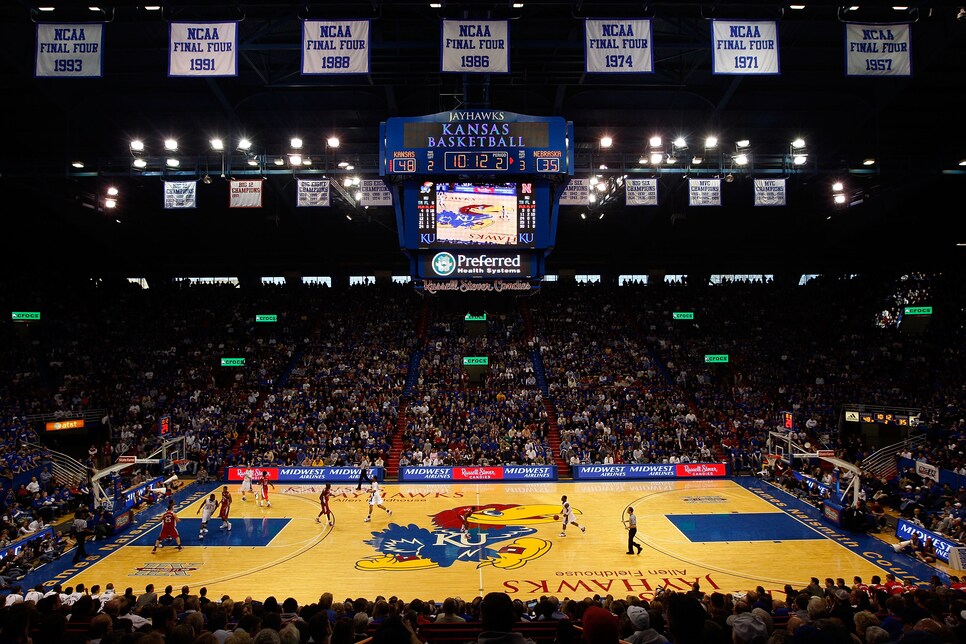 That's right, Cameron Crazies. The toughest place to play in college hoops is in Lawrence, Kansas, where the Jayhawks are 140-3 under coach Bill Self.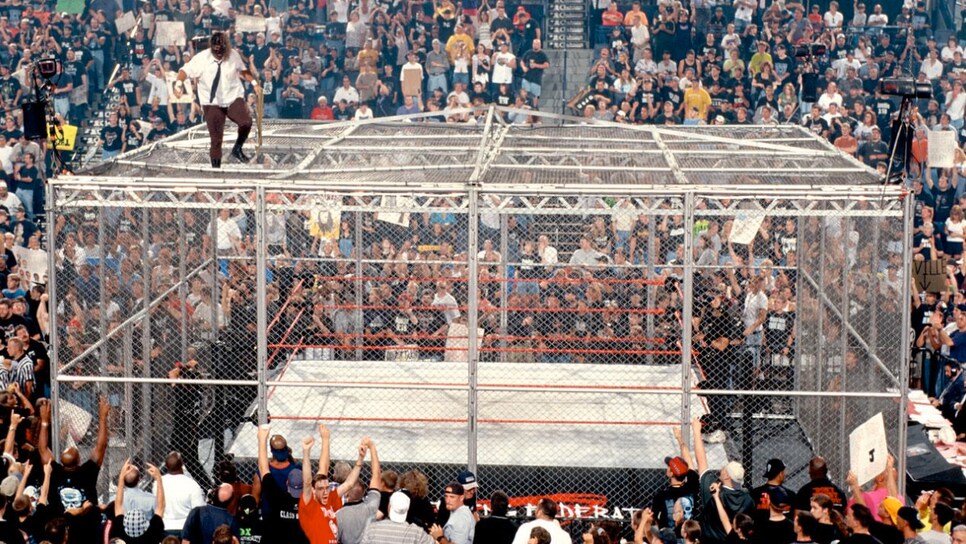 Tom Watson remarked that it takes courage to win a U.S. Open. I would opine that staring down the Undertaker inside a steel cage also calls for a sprinkle of grit.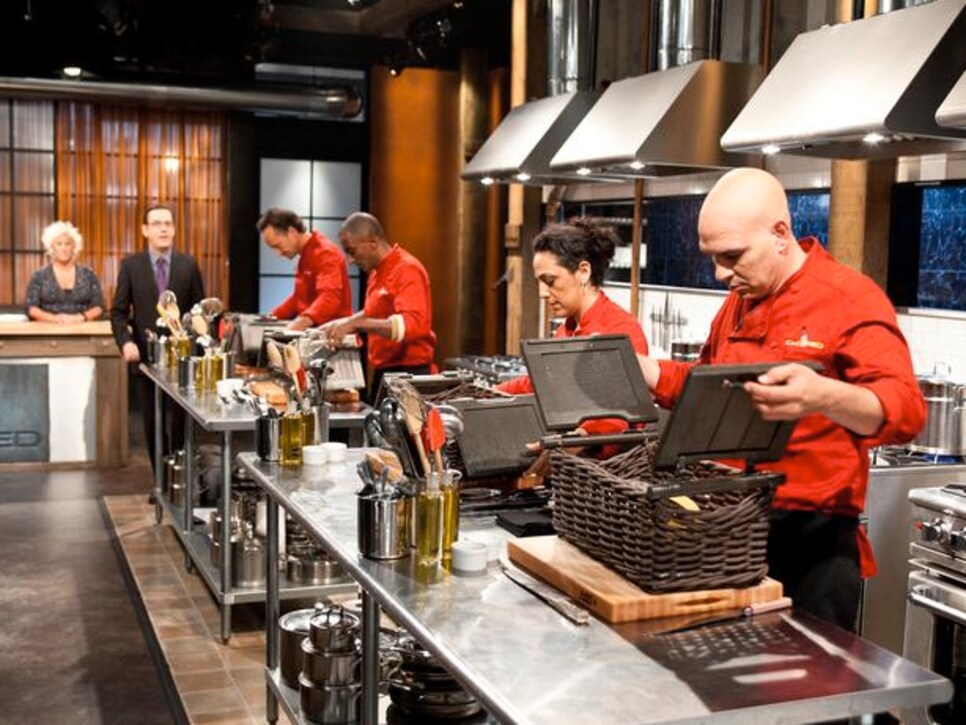 Imagine hitting the perfect drive at Oakmont...then watching your ball trickle into the type of rough usually seen on the lawns of abandoned homes. Welcome to Chopped, a cooking competition that shows out-of-this world chefs prepare mouth-watering meals, only to see a panel of celebrity chefs rain on their dreams. If you're the type of fan who loves to watch PGA Tour players struggle to break par -- an outlook likely to be seen at Oakmont -- Chopped is the schadenfreude show for you.