The Loop
The 9 most important political endorsements in golf
We are a culture obsessed with stardom, and that includes the political forum. While some complain when actors or athletes advocate for a cause or campaign, studies show that celebrity endorsements can sway an election. Apparently, we really do care what these people have to say.
Personally, this makes my head hurt. I can't imagine a scenario where I think, "I'm undecided on which candidate to vote for, but Oprah really likes this person, so..." But far be it from me to argue with the American people.
Which begs the question: Which supporters from the world of golf are paramount for a presidential candidate's success? Keeping influence and demographics in mind, here are the nine most important political endorsements in golf: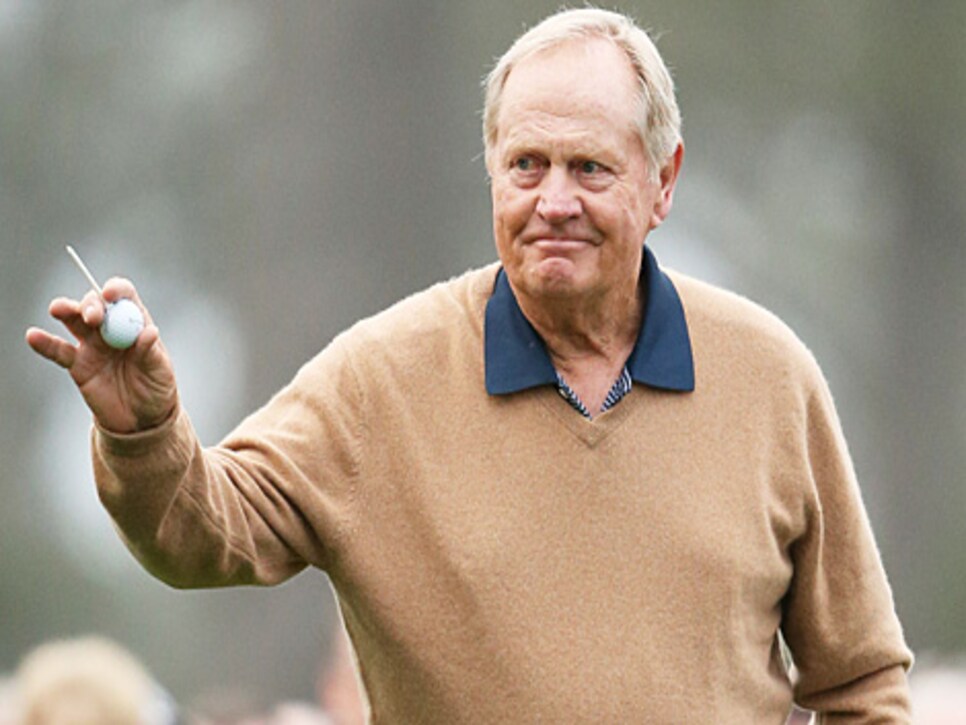 Political leanings/background: He campaigned for Mitt Romney in 2012 and held a fundraiser for Florida governor Rick Scott in 2013. Of course, after 10 Republicans voted against legislation awarding Jack the Congressional Gold Medal, perhaps his vote is in the air.
Why the endorsement matters: You mean, other than getting approval from the greatest player of all-time? Nicklaus hails from Ohio, one of the key battlegrounds for the 2016 election. Whoever wants to swing the Buckeye State in their direction will need the backing of the Golden Bear, an OSU product whose Memorial Tournament generates millions for charity in the Columbus region.
Bonus: Nicklaus has tickets to every major sporting team in Miami, and helped design 375 golf courses around the world. Nice connection to have in your pocket.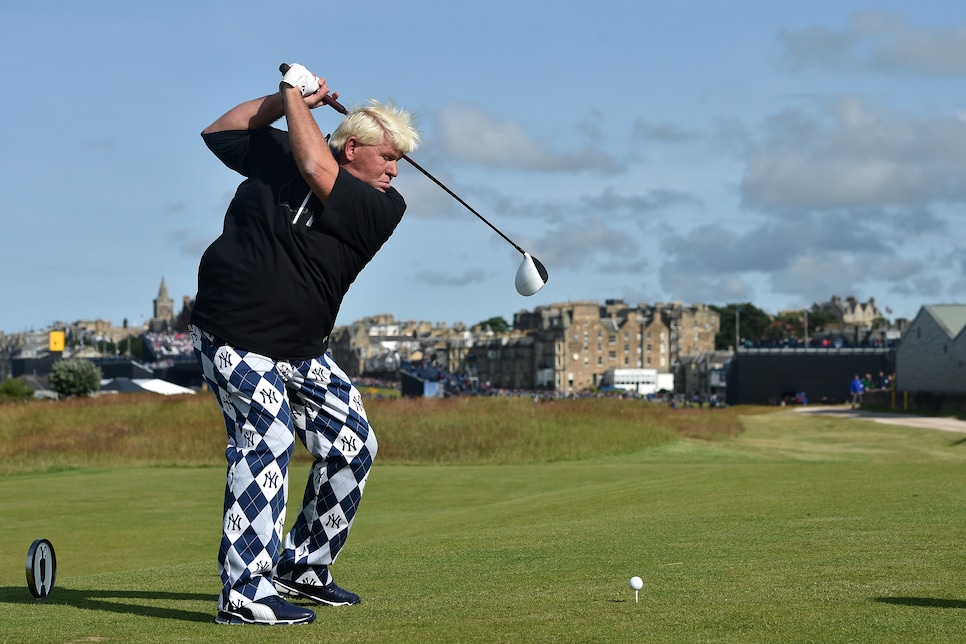 Political leanings/background: None, although he once mistook a voting booth for a photo booth.
Why the endorsement matters: Golf is viewed as an elitist sport. If you want to identify with the "common man" of America, there's no better ally than Daly. "I'd like to have a beer with that candidate" is a campaign cliche for a reason, a parameter JD has a history of fulfilling. And though some sneer at Daly's penchant for playing without a shirt or shoes, others view it in a homey, salt-of-the-earth style.
Bonus: You know Daly would throw a kick-ass kegger on the Front Lawn during your Inauguration.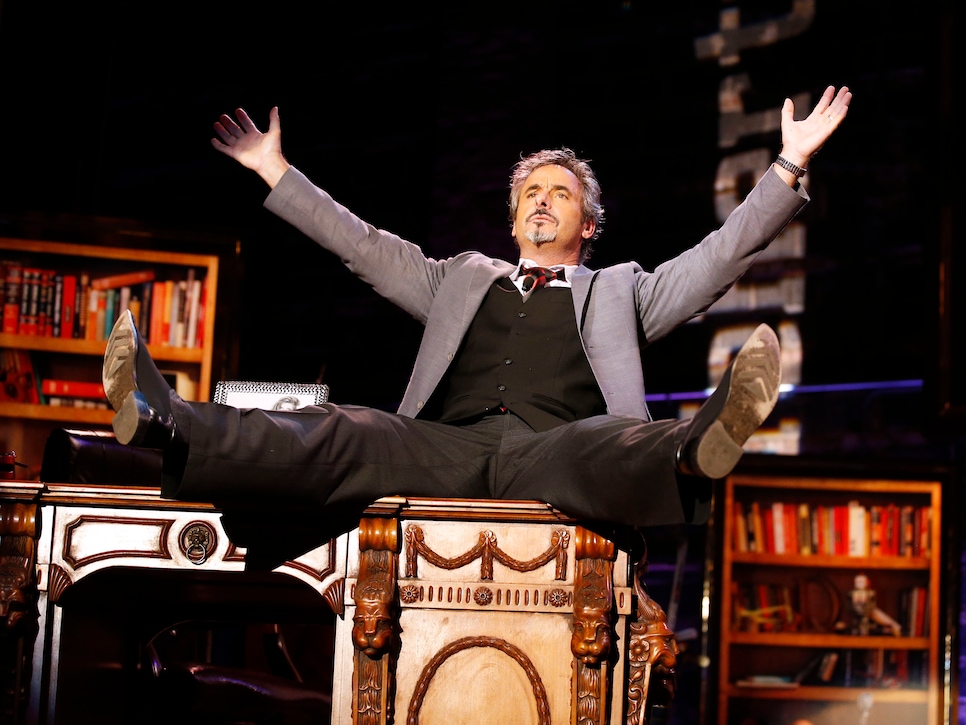 Political leanings/background: Feherty once wrote in a Dallas magazine that "My politics are somewhere in the middle—and then way outside both wings." My kind of guy.
Why the endorsement matters: The obvious is that Feherty is one of -- if not THE -- most popular non-player in golf, evidenced in Golf Digest's recent TV survey. But a thumbs-up from Feherty goes deeper than his bombastic wit. The newly-minted NBC personality plays an active and instrumental role in assisting US soldiers through his Troops First Foundation. Grabbing Feherty could help in gaining the military vote.
Bonus: Political campaigns are permeated with colorless, dry discourse. Feherty would be perfect as an speech writer.
Actually, forget that. While entertaining, too many people don't have a sense of humor and would be offended by Feherty's outlooks.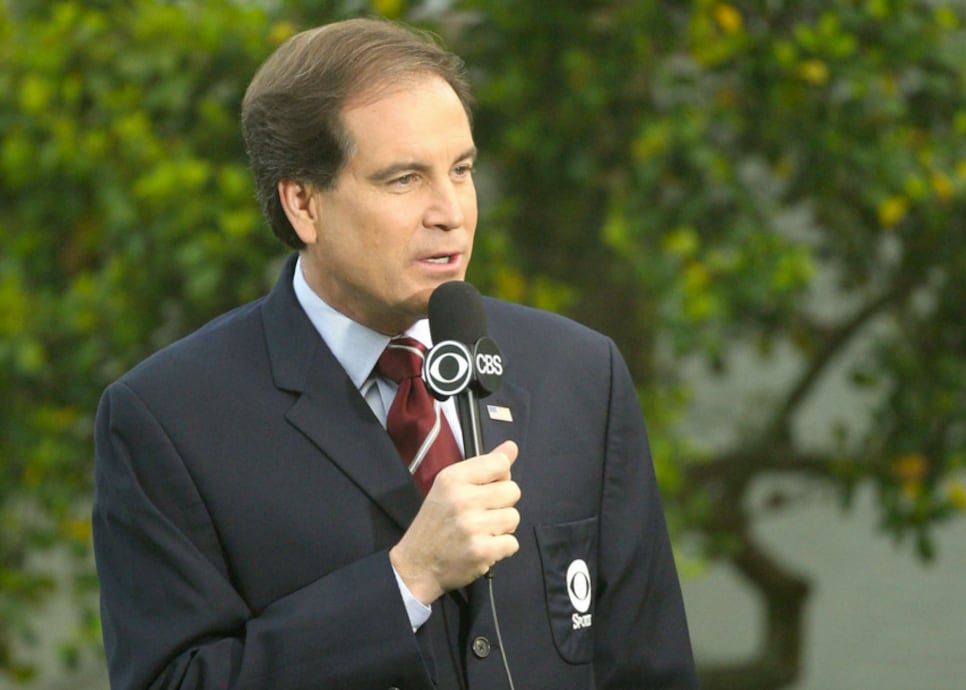 Political leanings/background: Recently donated maximum amount to Jeb Bush campaign, and is a friend of the Bush family. Also has contributed to Joe Lieberman.
Why the endorsement matters: While Bernie Sanders is trying to prove you don't need money from the rich to run a campaign, there's inevitably a juncture when a candidate needs to hobnob. Those in need of navigation in this social stratum could enlist Nantz, who came out of the womb in a blazer. Yet, there's also a genuineness and respect Nantz conveys, positions often sought but rarely achieved. A Nantz backing instills a sense of validity.
Bonus: How would you like to watch election night from Butler Cabin?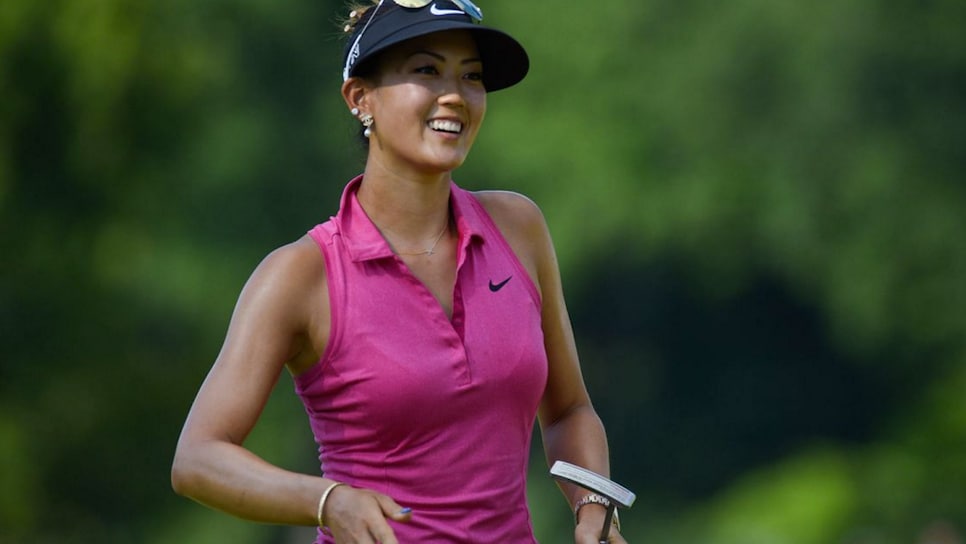 Political leanings/background: Given her fight for entrance into men's golf tournaments growing up, we're going with a Democratic predilection.
Why the endorsement matters: Although she's outside of the top 30 in the world rankings, Wie remains the most visible and recognizable personality in women's golf, a notion supported by her social media following. She's also one of the more well-liked and respected faces on tour, putting merit to her word. And she's from Hawaii! Can't forget those island votes.
Bonus: Wie fashions herself a photographer, meaning she can take inspirational pics of you making ripples in a lake or staring steadfastly in the distance. People love that crap.
Political leanings/background: Palmer has donated to both parities, which makes sense. You don't become "the King" without bipartisanship.
Why the endorsement matters: The senior citizen vote is a vital demographic in elections. Which is why you need Arnold Palmer, because all old people agree with Arnold Palmer --
Bonus: Everyone who has come in contact with Arnie speaks of it like a religious experience, and they aren't wrong. Not a bad aura to add to the campaign. And a case or two of Arnold Palmers is likely headed your way.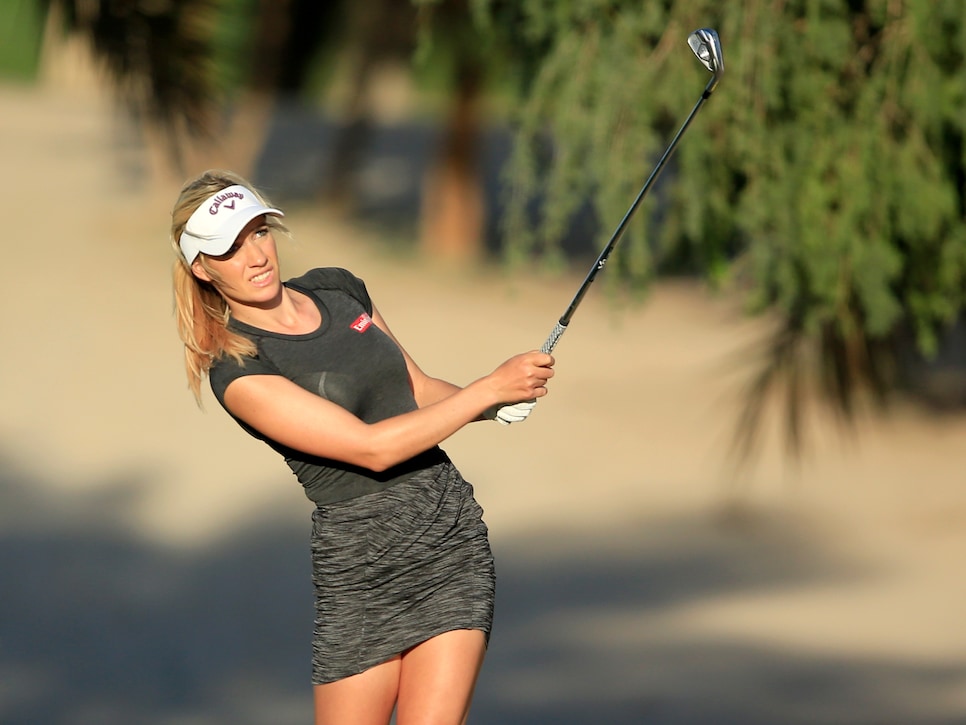 Political leanings/background: Whatever it is, we agree with her wholeheartedly.
Why the endorsement matters: Normally anytime anyone under 25 talks about politics, I shut off, because kids are, on the whole, morons. But Paige has such a zealous contingent in the male 18-24 demographic; she could tell her Instagram followers to bring back the Eminem bleached-blonde look and stores across America soon would suffer a peroxide shortage.
Bonus: After checking with Nate Silver, having Spiranac post selfies with you will increase your Instagram following 984 percent.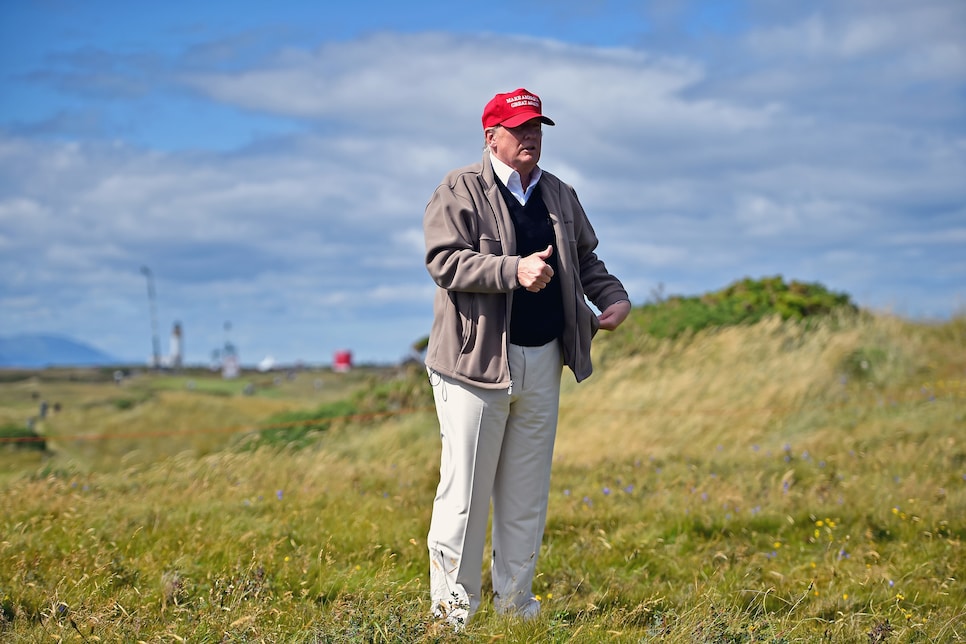 Political leanings/background: Lifelong Democratic donor, now Republican presidential candidate.
Why the endorsement matters: Though he's leading in the polls, many don't expect Trump -- whose portfolio of elegant golf courses makes him a perennial figure in Golf Inc. Magazine's Most Powerful People in Golf list -- to win the Republican nomination. Customarily, when one drops out, they throw their weight behind a remaining candidate, which I always felt was odd, considering previous months were spent hurling disparaging comments during the campaign trail, but I digress. If this comes to pass with Trump, it's not a given he'll support a fellow Republican, especially with his close personal ties to the Clinton family.
And it's not just Trump's supporters at stake. The USGA and PGA of America have deep connections with the real estate magnate. A pat on the back from Trump gets you two of the country's biggest golf organizations in your corner.
Bonus: He can get you on one of his 15-plus eponymously-named courses, and for all the hateful diatribe that comes out of his mouth, we're told he's actually a delight as a playing partner.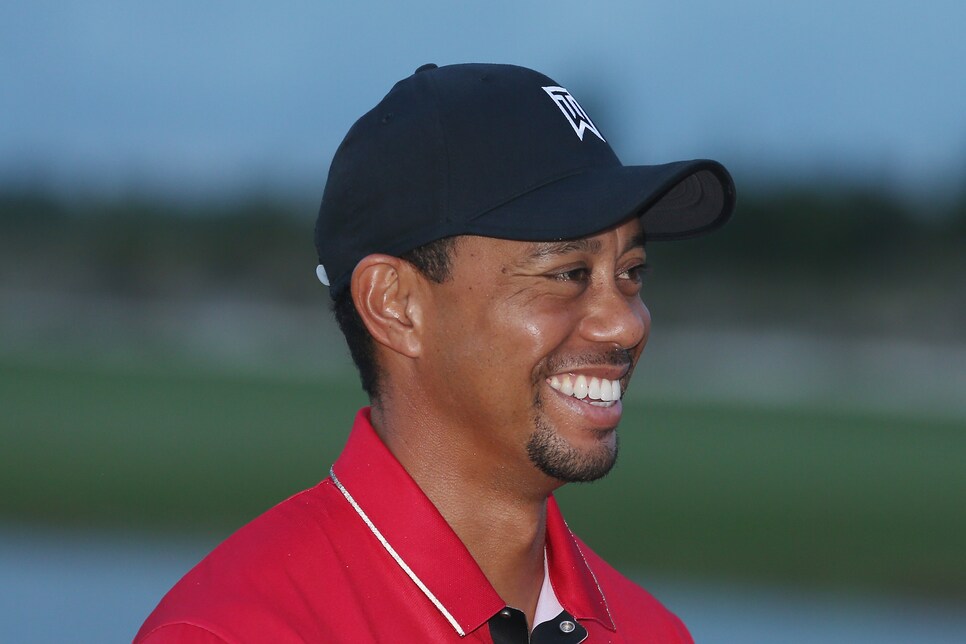 Political leanings/background: Historically has stayed out of political activism, although he did speak at President Obama's Inaugural Celebration.
Why the endorsement matters: Jordan Spieth, Rory McIlroy and Rickie Fowler are the hot names in golf, but even after a tough year, no one can draw a crowd like Tiger. Moreover, while Spieth and the other young guns are engaging and beloved by kids, the children that revered Woods are now in their late 20s and early 30s, prime swing targets in regards to votes. Critics may wonder why TV broadcasts or sites like Golf Digest continue to cover Woods, but the numbers don't lie: People remain enthralled by him.
Bonus: Florida is a major campaign battleground, meaning you're going to be spending a lot of time in the Sunshine State. Why don't you live in fashion by crashing at Woods' Florida digs?