The Loop
The 2016 PGA Championship prize money breakdown
SPRINGFIELD, N.J. -- The winner of the PGA Championship goes home with the Wanamaker Trophy, one of sport's most cherished prizes. The runner-up won't leave Baltusrol Golf Club empty-handed, either.
The PGA Championship will reward its winner $1.8 million in prize money, similar payouts to the Masters and U.S. Open. (Because of Brexit fallout, the U.S. dollar exchange rate equated to a $1.54 million dividend.) And like its fellow American majors, the PGA's second-place finisher receives over $1 million: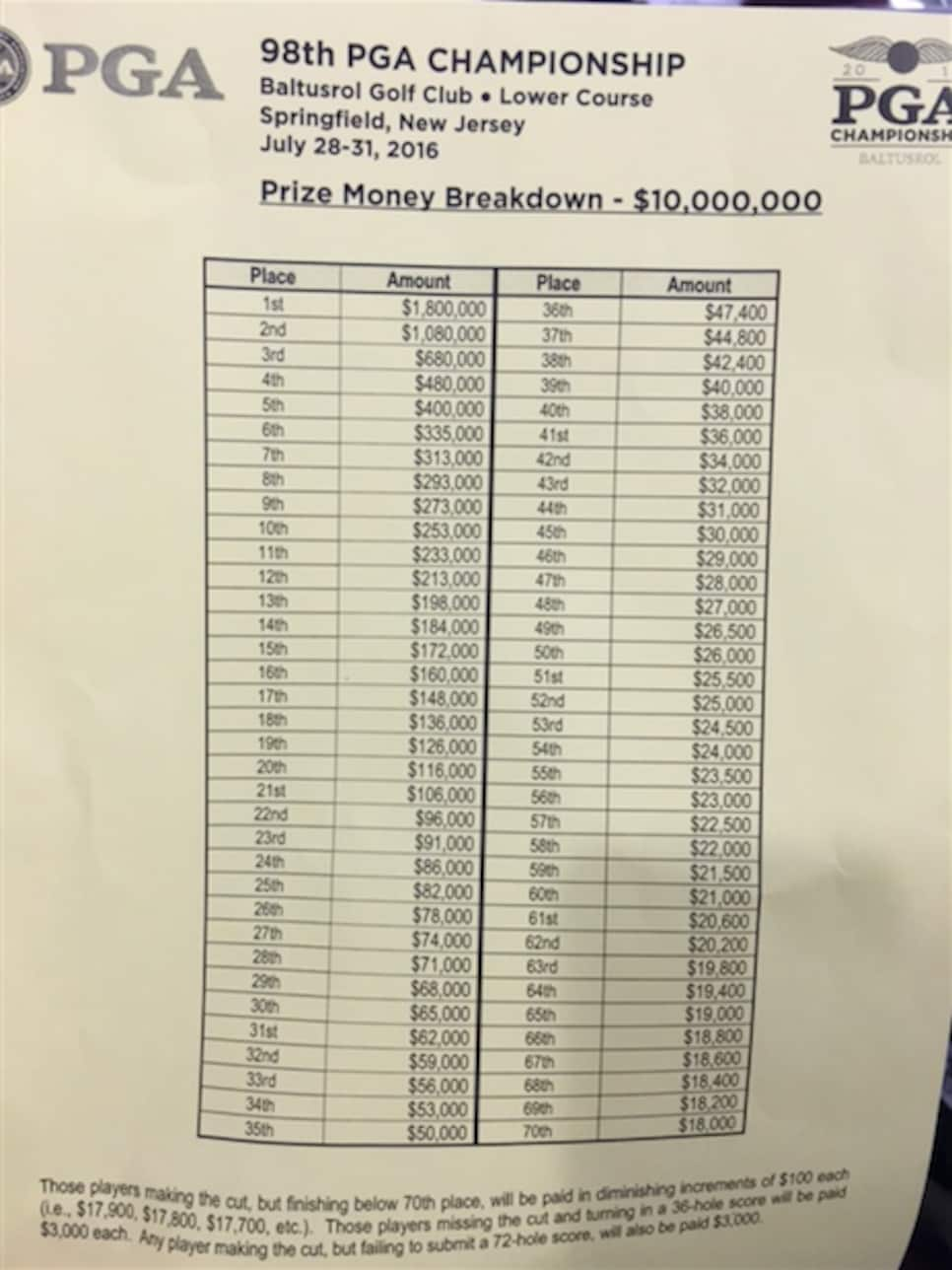 Six-figure payouts go all the way to 21st place; 70th earns $18,100. Those players making the cut but finishing below 70th will be paid in diminishing increments of $100 each.