The Loop
The 19 best sports photobombs of all-time
George W. Bush provided a "Did you see THAT?" photobomb on Thursday night during the telecast of the Texas Rangers game, which got us thinking: what are the best sports photobombs of all-time? While 43's perfectly timed entrance is a sight to behold, it has major competition with the standard set by these Hall of Famers: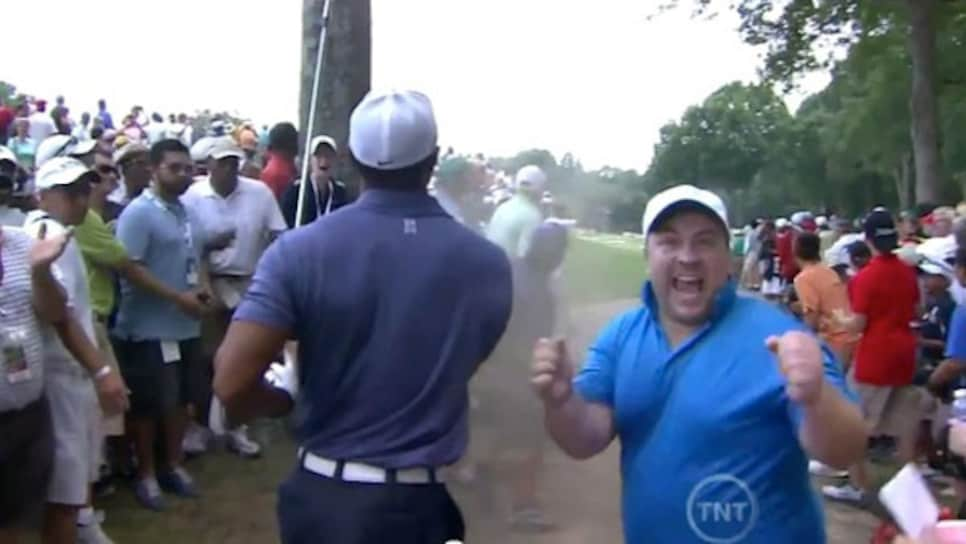 One of the hilarious things at a pro golf event is watching grown men sprint to a spot off the fairway where a player has hit an errant tee shot. Multiply that by a thousand when it involves Tiger Woods. The guy in the above frame knew he could make it onto TV, and make it he did.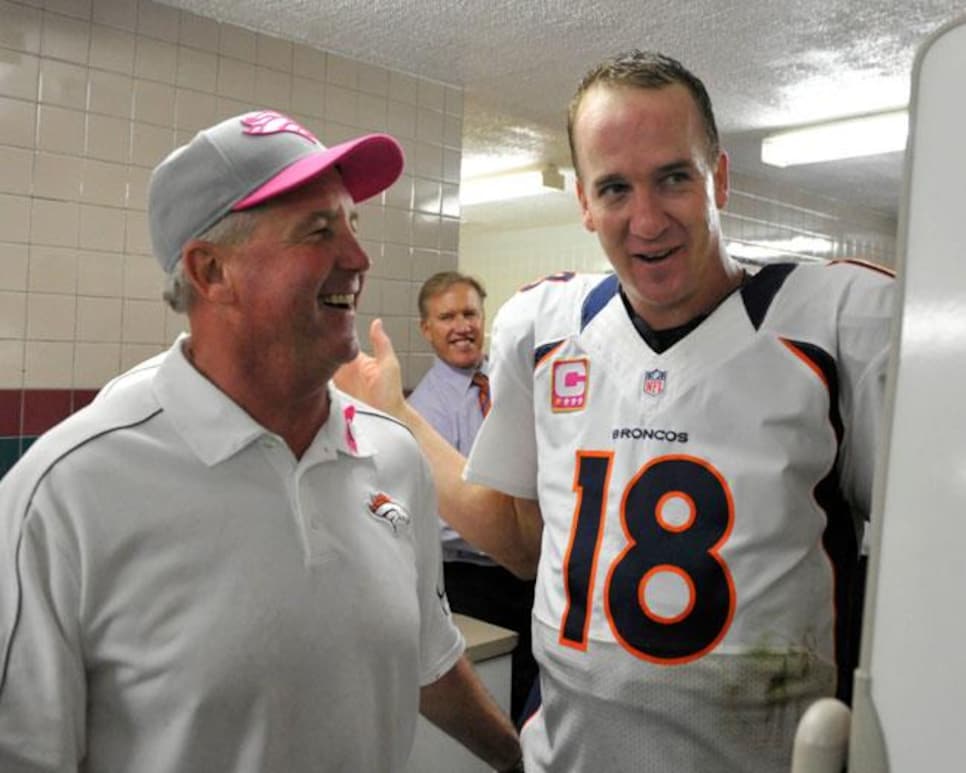 John Elway photobombing Peyton Manning and coach John Fox? Legends doing legendary things.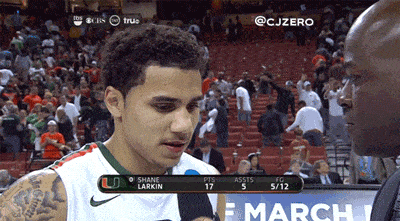 The University of Miami men's basketball team made a Sweet Sixteen run in 2013 behind star guard Shane Larkin. One of the underrated cogs of that team? Larkin's teammate, Julian Gamble, and his photobombing skills.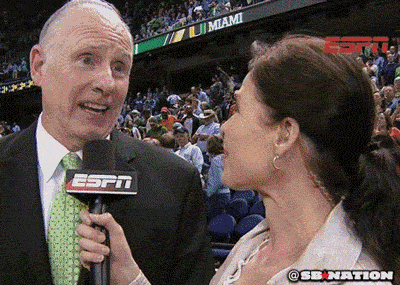 Even head coach Jim Larranaga was not immune to Gamble's gift.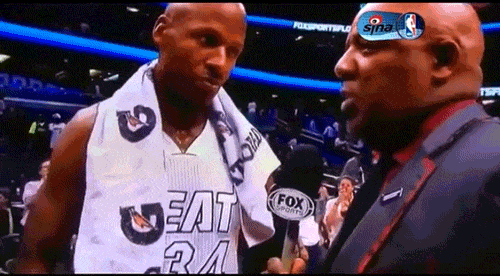 This mug from Lebron James is one of the more haunting in photobombing lore.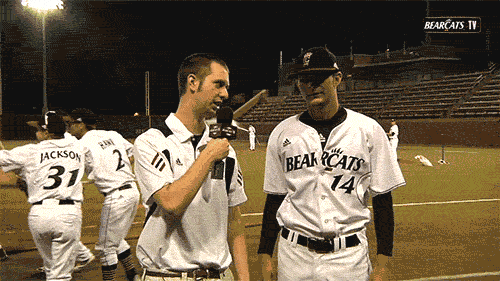 A couple years back, college baseball teams would make nightly appearances on sports highlight shows for their effective photobombing skills. The University of Cincinnati's club went the creative route, evidenced above.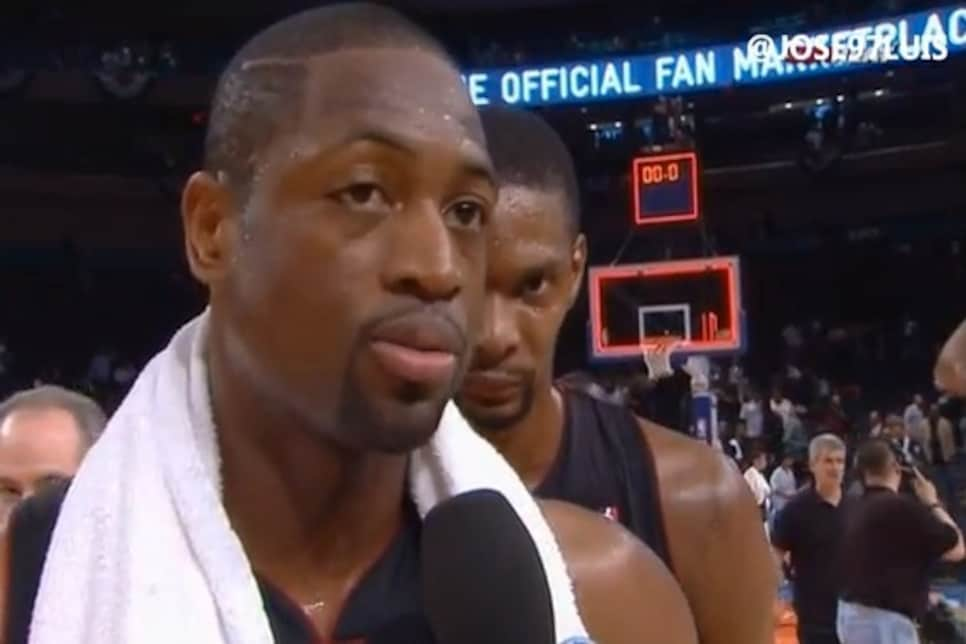 Lebron's teammate in Miami, Chris Bosh, is the G.O.A.T of photobombers. Just search "Chris Bosh + photobomb," and gold will pop up.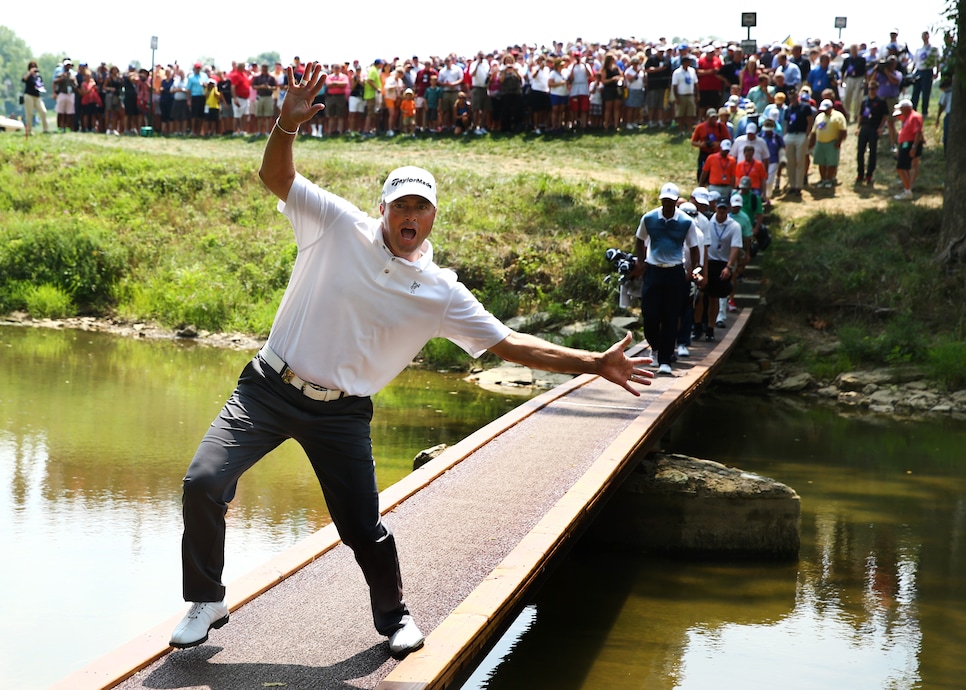 Though pro golfers aren't known for their sense of humor, they can be quite funny. Look at Ryan Palmer's timely entrance into the frame at the 2014 PGA Championship, as Getty photographer Jeff Gross captured Tiger Woods walking across a bridge at Valhalla.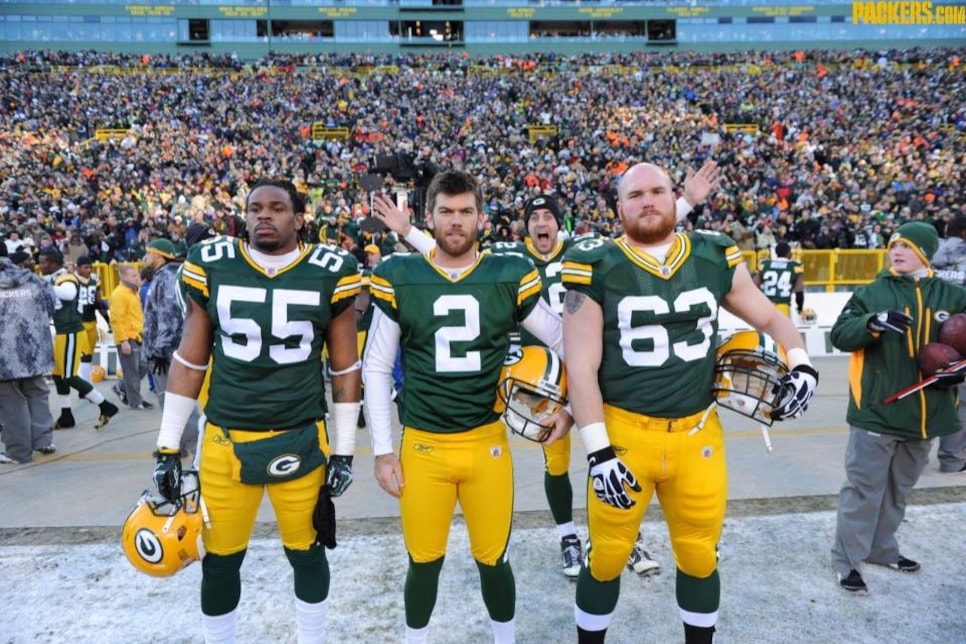 Just like he does with his passes on the gridiron, Aaron Rodgers timed his appearance in this photo op perfectly.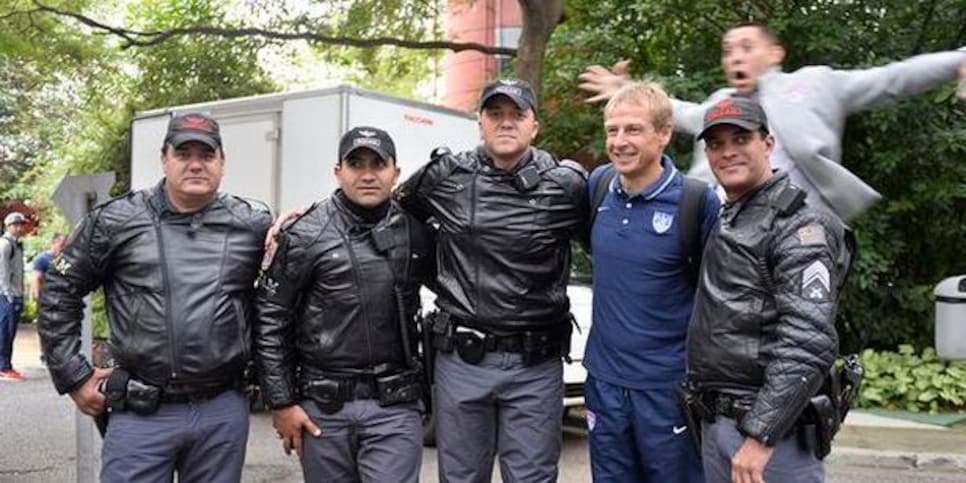 U.S. soccer star Clint Dempsey really got in the action as his head coach, Jurgen Klinsmann, posed with a group of policemen in Brazil during the 2014 World Cup.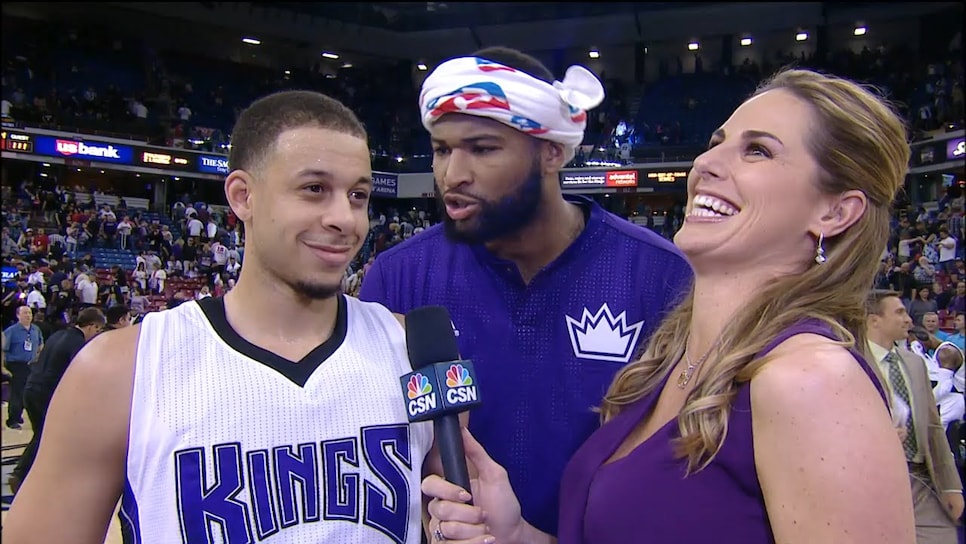 NBA star and noted goofball Demarcus Cousins got Seth Curry good during this interview.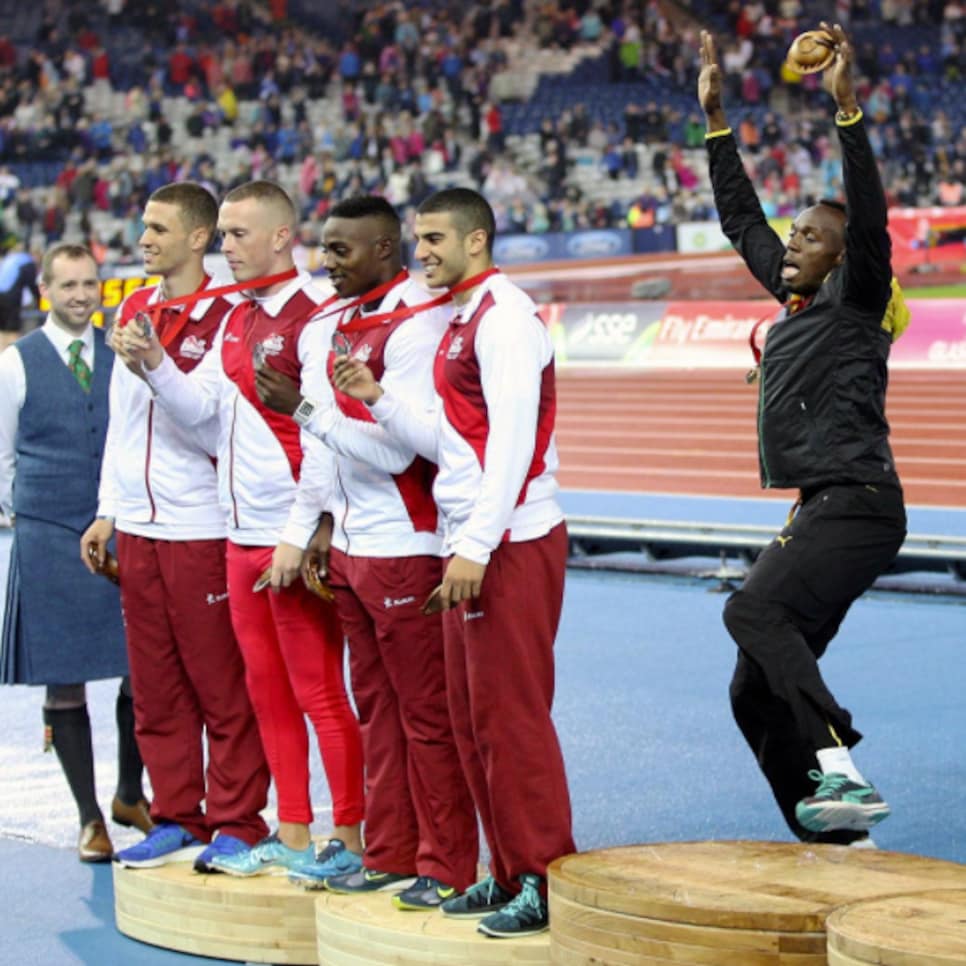 Usain Bolt is the best sprinter of all-time. His photobombing skills aren't too shabby, either.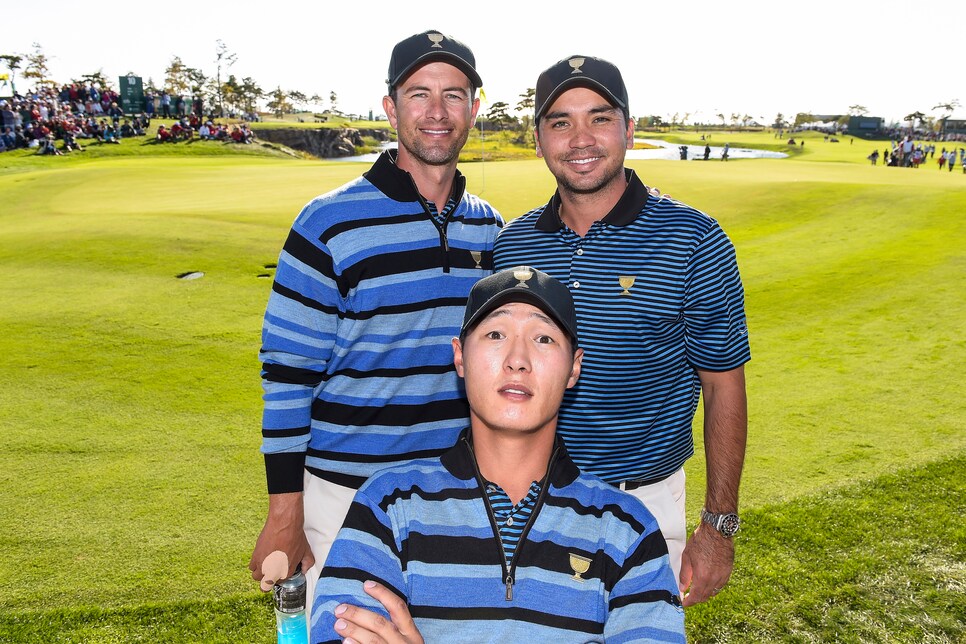 Danny Lee has a reputation as a prankster, showing off his humor during the 2015 Presidents Cup after his teammates, Adam Scott and Jason Day, earned a point for the International squad.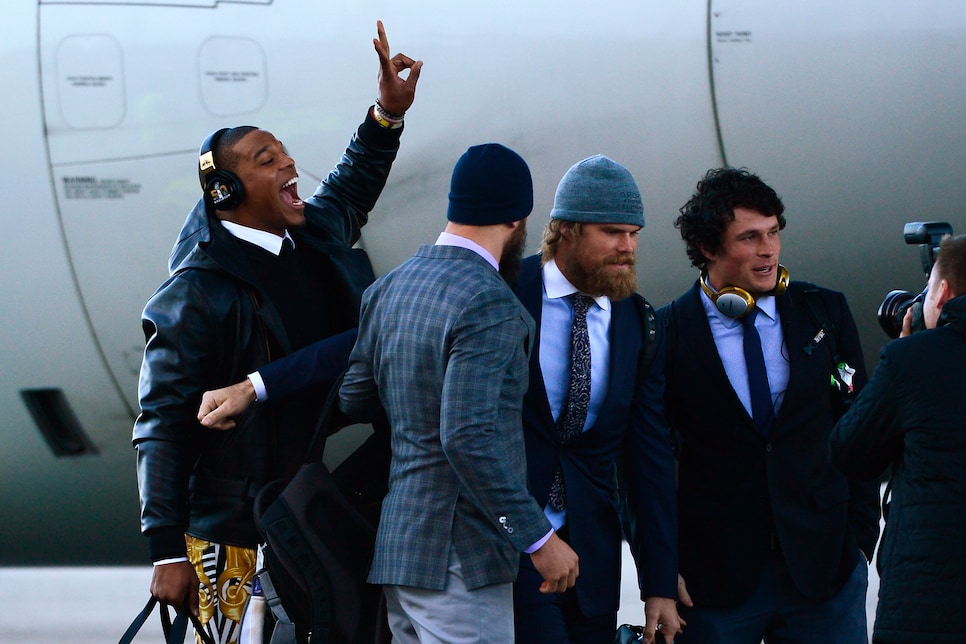 What's one way to get your teammates to loose before the Super Bowl? Cam Newton did his part.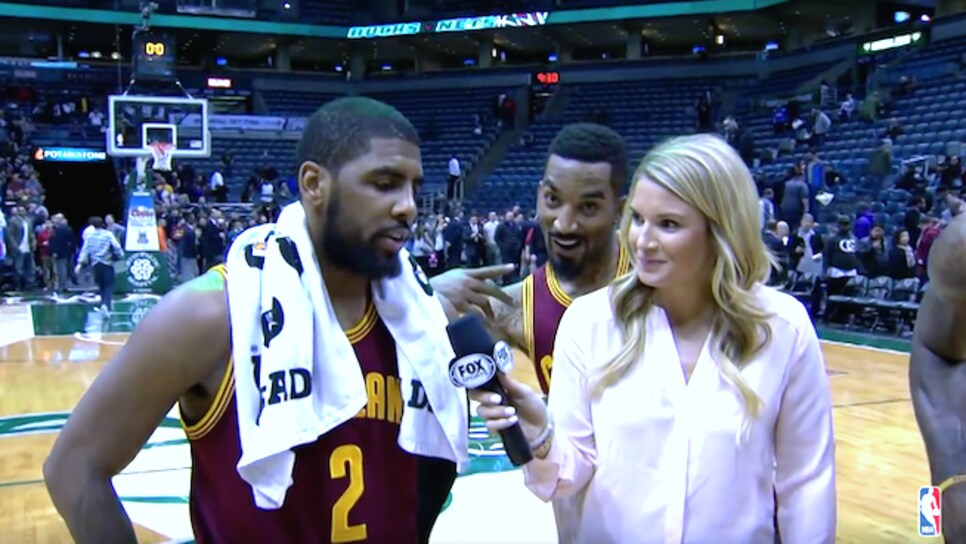 J.R. Smith and Kyrie Irving provide another well-done photobomb by an NBA player. If only they practiced their foul shots as much as their photobombing prowess...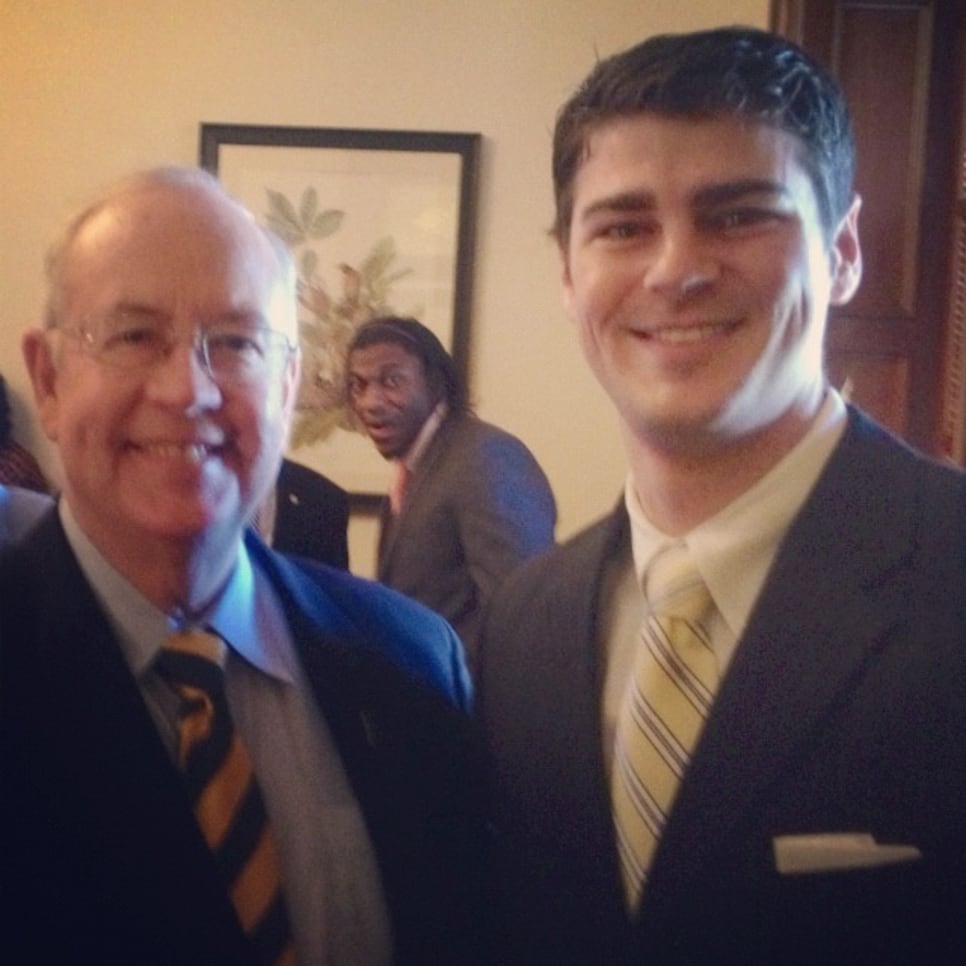 Robert Griffin III's career might be kaput, but that doesn't tarnish this solid submission.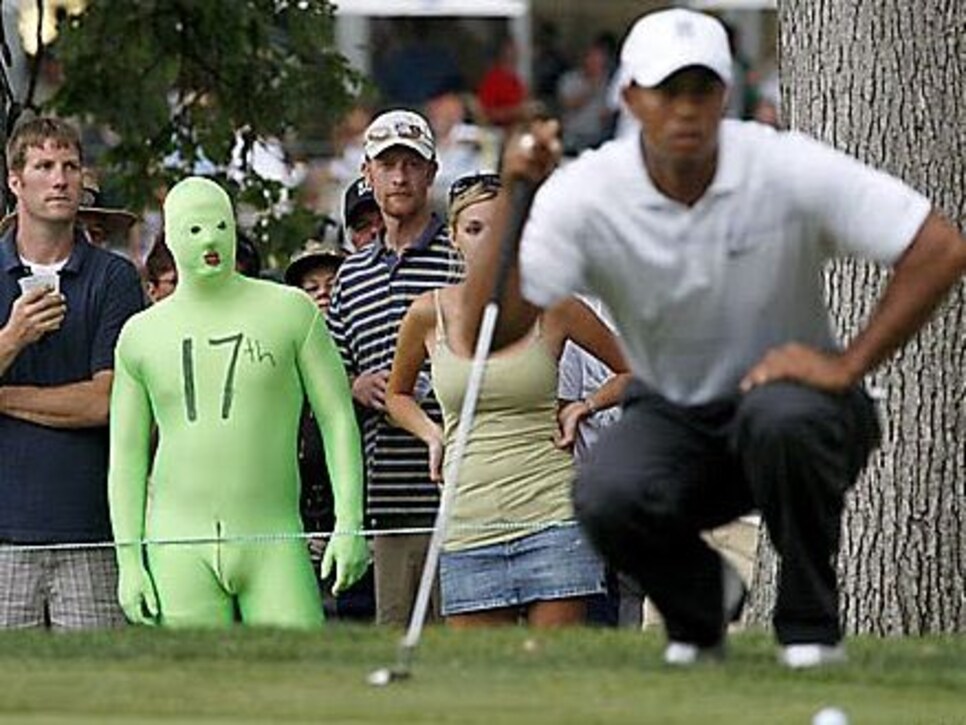 You can never go wrong with "Green Man."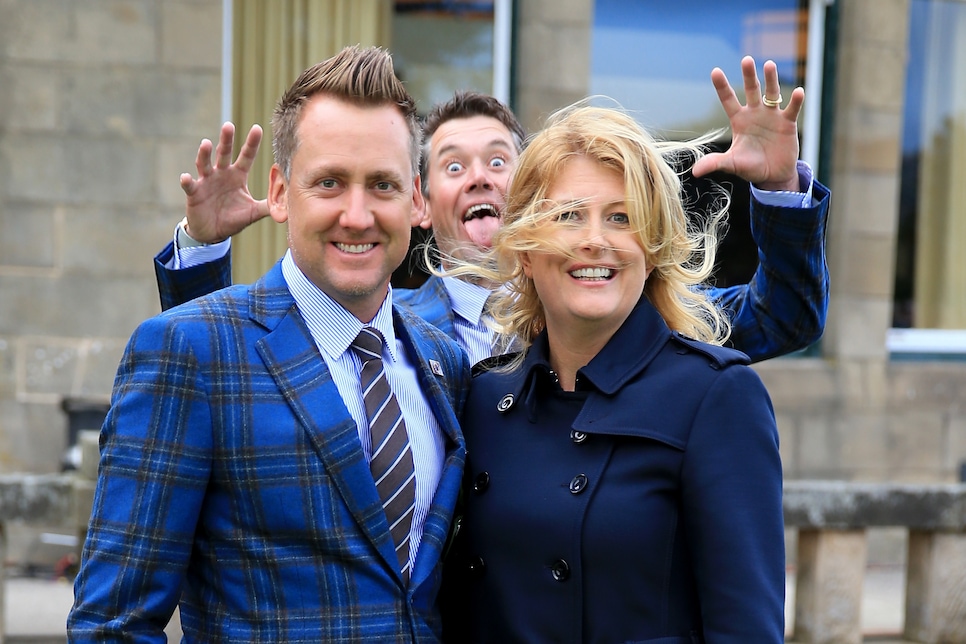 Lee Westwood ruins this perfectly nice photo of the Poulters...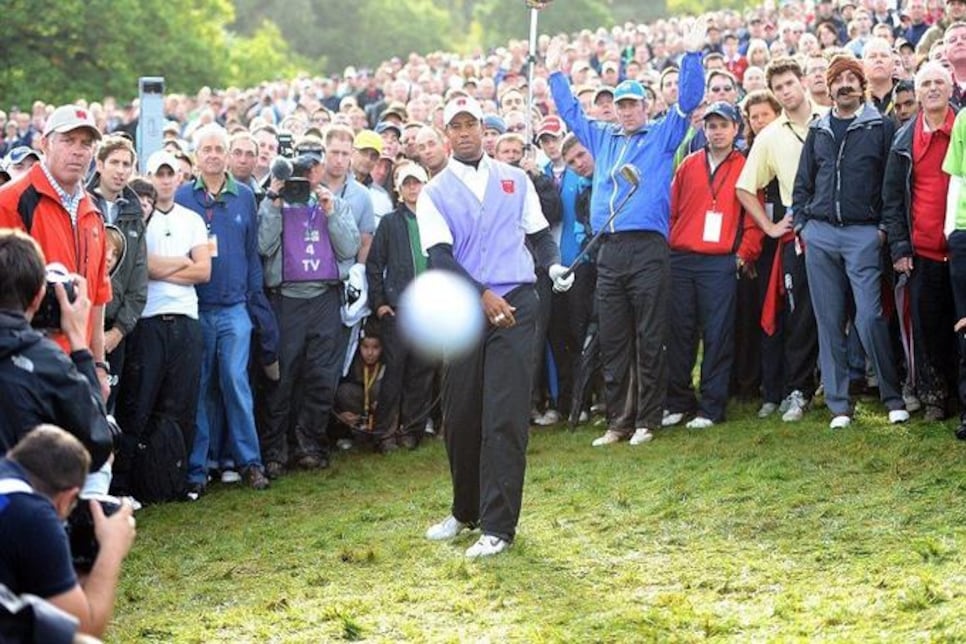 ...But they all take a backseat to Cigar Guy's photobomb at the 2010 Ryder Cup in Wales. All hail Cigar Guy.