The 18th hole at Congressional? Be afraid. Be very afraid
BETHESDA, Md. -- Because you'll see these holes on TV a zillion times before it's over, I dared open my eyes on the 10th and 18th tees. Scary, scary stuff. On arrival at the 10th tee, contestants can grab a banana or an orange. There is Powerade and water. There are Oreo cookies, Nutri-Grain bars, Ritz crackers, and Lorna Doone shortbread. The 10th is a 218-yard par-3 that sits on the far side of a pond the approximate size of Lake Erie. No problem, really, for these guys who can play. I, however, took one look and decided I would need neither food nor drink there. But prayer and a dozen balls would be nice.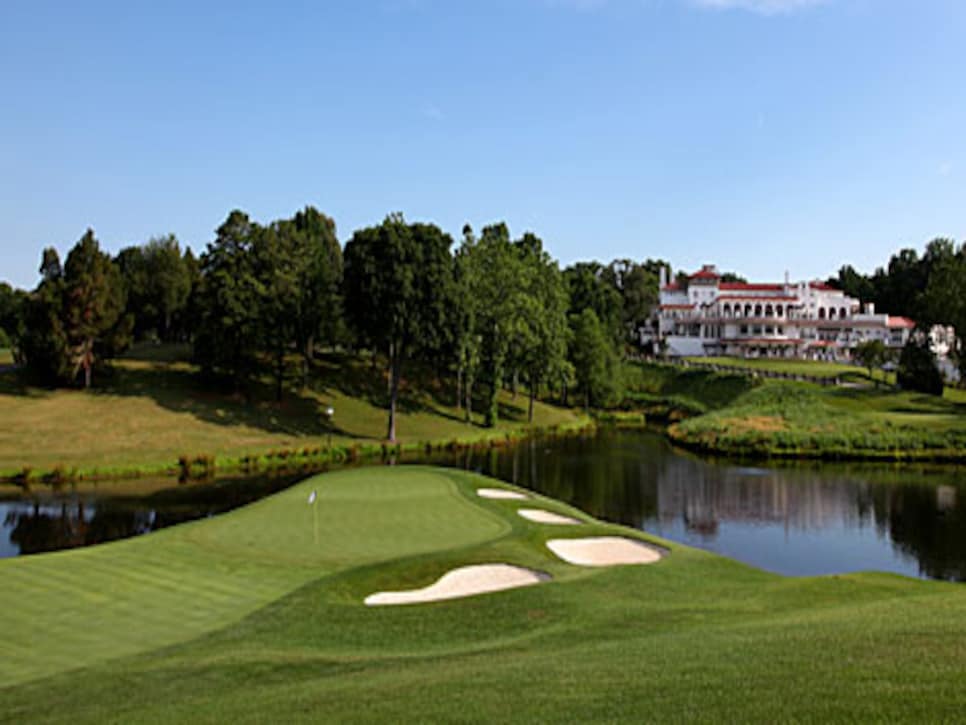 From the 18th tee, the 18th green is an abstraction. It's there. Somewhere in the far, far distance. Over that rise and beyond that cliff. You just don't see it unless your tee ball is rocket-propelled. It's a par-4, 523 yards. There's water short left, there's water long left, there's water behind and around and everywhere. Come Sunday, if you've hit the drive of your life, you're then striking a 200-yard second shot from a downhill, sidehill lie to a skinny peninsula green with the U.S. Open championship for the taking. Good luck with that.