News
The 15 greatest golf nicknames: A definitive ranking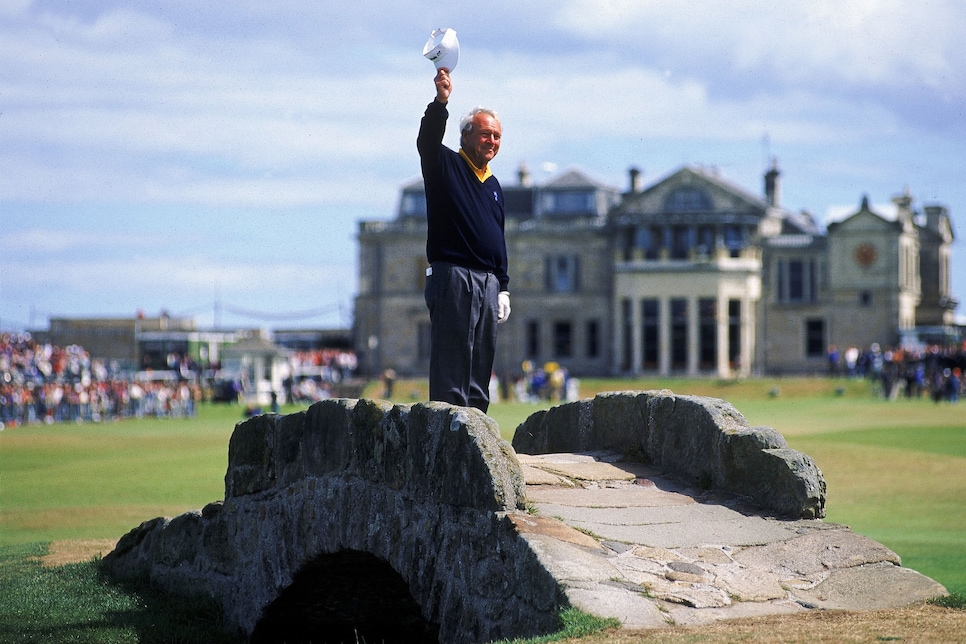 I love the new beefed-up incarnation of Bryson DeChambeau so much that I risked COVID-19 to see him (and praise him) in person, and I believe he has earned a nickname beyond just the "Mad Scientist" label he carries. I've seen some references to "Brawny Bryson" on Twitter, but I'd like to steer us gently away from that since it is, objectively, a terrible nickname. I don't have a good answer yet—solicitations welcomed—but it got me thinking about golf nicknames in general.
A great sports nickname is either iconic or funny. Those are the two options, and nothing else really works. Baseball is the sport with the best nicknames, and there are plenty to choose from each category. Lou Gehrig was nicknamed "The Iron Horse" for his durability, and that's one of my favorites for its simplicity and strength, but from the old days of "Shoeless Joe" Jackson to more modern times with "Oil Can" Boyd and Frank "The Big Hurt" Thomas, the sport is replete with great, iconic nicknames. There are plenty of classics from the funny side, too—"Dr. Strangeglove" for Dick Stuart, a terrible fielder, or "Old Aches and Pains" for Luke Appling, a genuinely great player and hall-of-famer who happened to complain a lot.
But what are the great nicknames in professional golf? Using the iconic-or-funny criteria outlined above, and leaving off those like "Duf" or "Kooch" whose nicknames are just derived from their actual name (more hypocorism than moniker), I pored through hundreds of nicknames from various sources to come up with the list below.
We begin with the most famous man in golf:
Honorable Mention: "Tiger" Woods
"Tiger" is technically a nickname, and I can't leave him off without risking general reader mutiny, but the truth is that he was called Tiger by his father Earl Woods from the time he was young, and the name comes from a Vietnamese army colonel named Vuong Dang Phong who fought alongside Earl. So while "Tiger" works incredibly well for the golfer, it's more of an inherited nickname, hence the Honorable Mention status here.
15. Henry Picard: "The Hershey Hurricane"
It's a great nickname that has a lot going for it: A force of nature, a sense of place. Picard was the head pro at Hershey Country Club in Pennsylvania and won two majors in the late 1930s.
14. Doug Sanders: "The Peacock of the Fairways"
Even though this nickname is long and kind of a mouthful, and might be better as simply "The Peacock," I can appreciate the effort. You also know immediately what it means: Sanders was a flashy dresser. In this case, the elaborate coinage works.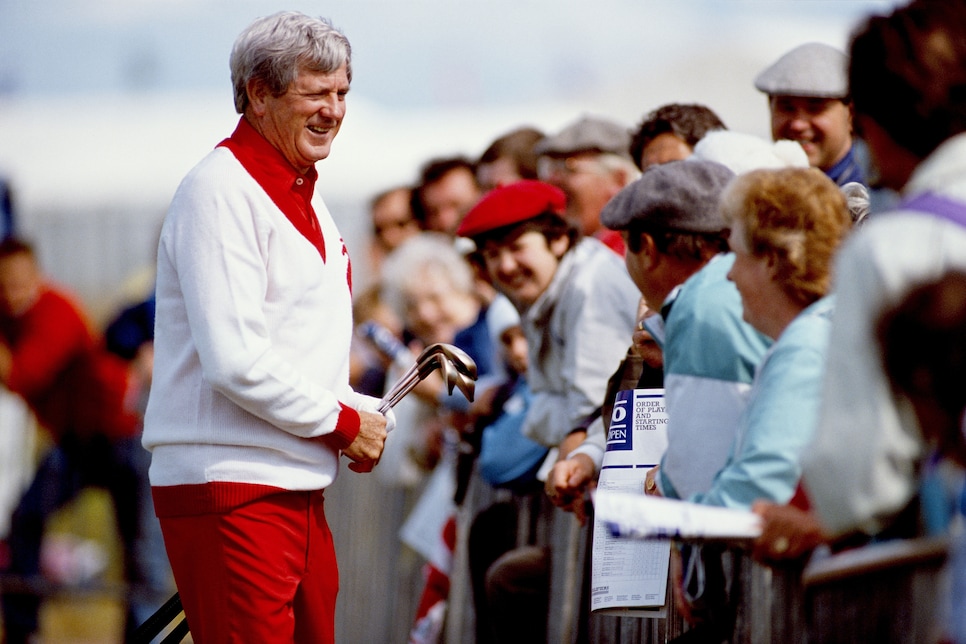 Peter Dazeley/Getty Images
13. Sam Snead: "Nude Knob"
Yeah, "Slammin' Sammy" is a good nickname, and yeah, this one's kinda mean, but some of the best and funniest nicknames in sports, like those listed above, cut a little close to the bone. Here's the explanation, from Byron Nelson: "Several guys used to call him Nude Knob," Nelson said. "Once that name got around, you never saw Sam anywhere without that hat on." And here's a completely gratuitous diss from a 1954 magazine article that also makes the point that Lloyd Mangrum is underappreciated: "Nevertheless, Sammy Sneak, known as Nude Knob, has more hairs left on his head than Mangrum has newspaper rave notices."
12. Tom Weiskopf: "The Towering Inferno"
This is a rage- and height-based nickname, and a funny one. As Al Barkow wrote once for Golf Digest, "He boiled at high-bubble when things did not go well. It's not that he threw clubs much or blurted the f-word a la Tiger Woods. He just steamed, the internal anguish rushing the color red up into his face like the mercury in a thermometer and overcooking his game."
Leonard Kamsler/Popperfoto
11. Horton Smith: "The Joplin Ghost"
Those two words, put together, would make this list even if I had no idea what they meant. Which, before I looked it up, I didn't—turns out, Smith played a lot of his golf out of Joplin, Mo., and as near as I can tell, the "ghost" part comes from his sudden appearance on the PGA Tour. Worth noting that two of Smith's other nicknames I came across, "The Missouri Rover" and "Tall Pine of the Ozarks," are each good enough to make this list.
10. Craig Stadler: "The Walrus"
Perfect physical description.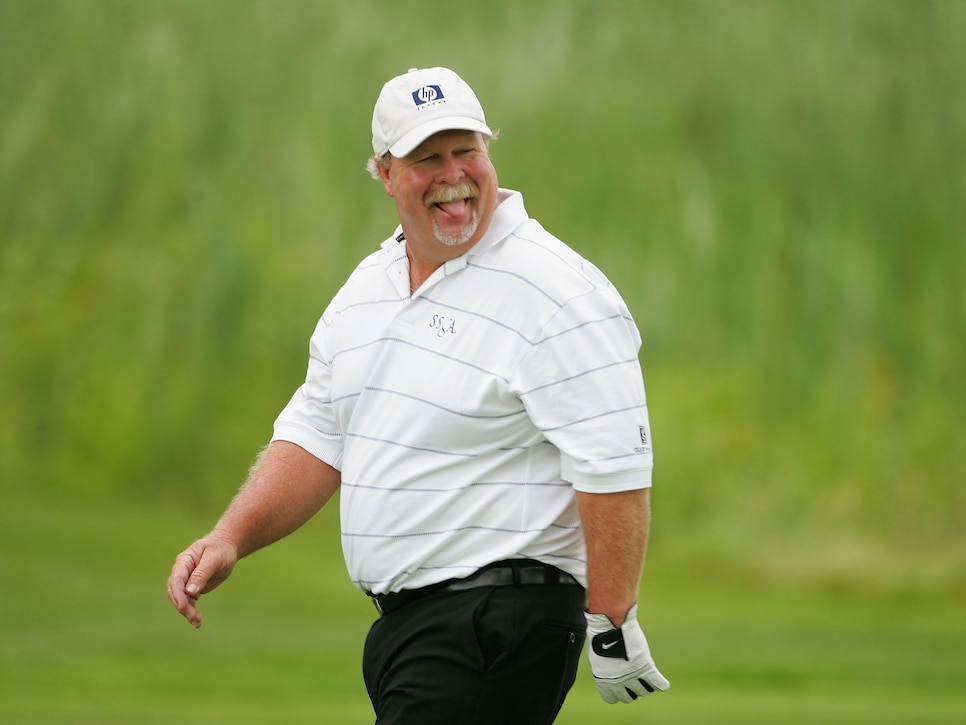 This one wasn't about animal resemblance, but rather about Hogan's habit of studying a course—and the swing—like a predatory bird. It's a great sobriquet, powerful and ominous at once, and you almost feel sorry for the golf courses he descended upon, ready for the kill.
8. Harry Cooper: "Lighthorse"
"Lighthorse" Harry Lee was a cavalry officer in the continental army during the Revolutionary War, and grandfather to future Confederate General Robert E. Lee. He earned his nickname for his horsemanship, and 150 years later when the golfer Harry Cooper won the 1926 Los Angeles Open by finishing his final round in 2½ hours, the set-up was perfect for sportswriter Damon Runyan to christen Cooper with the same nickname. Hence, "Lighthorse."
7. Gene Sarazen: "The Squire"
This one strikes me as a perfect descriptive nickname. Sarazen was a legitimate farm owner in upstate New York, and farm owners at that time were commonly known as squires. It has a kind of earthy nobility to it, and reflects Sarazen's modest upbringing compared to the "brokers and bankers" who he once described as having a monopoly on the sport. There's ferocity there, too; farmers are hard workers, and Sarazen, at 5'5", was a kind of relentless in pursuit of victory.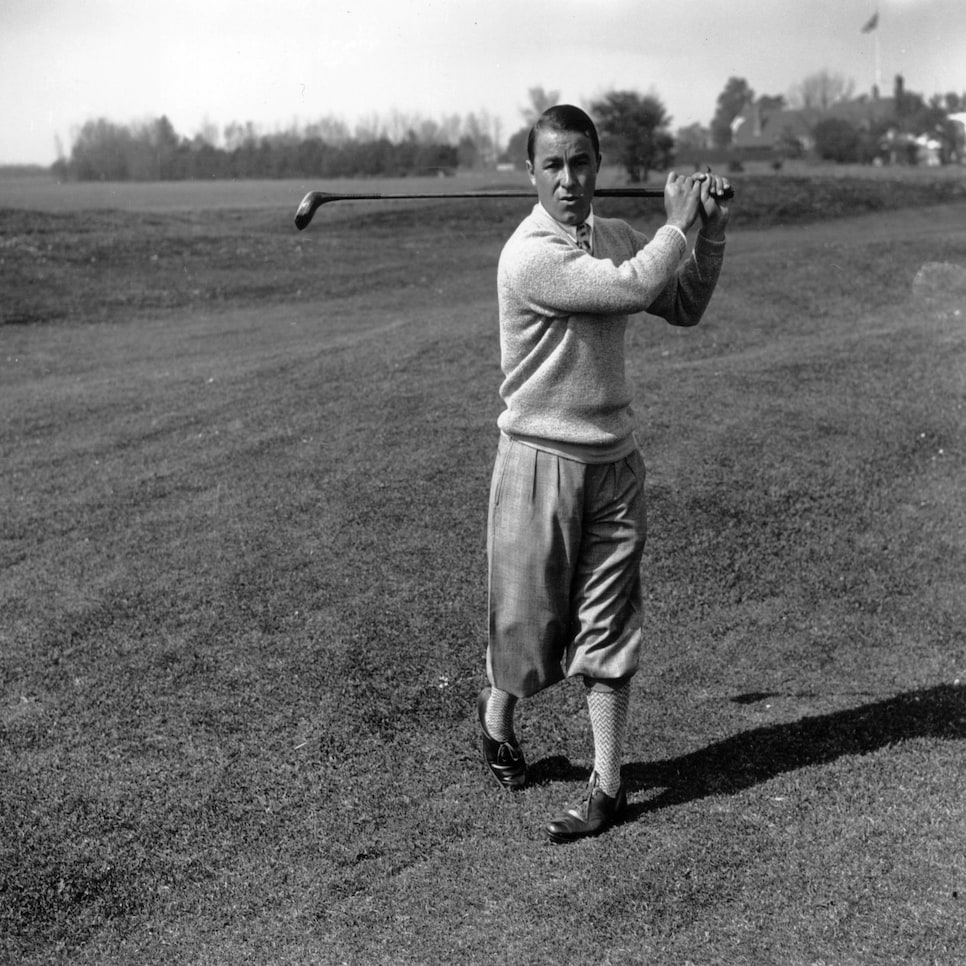 6. Arnold Palmer: "The King"
"Arnie" doesn't count, but this one does. It's nothing profound, and not even that creative, but it's plenty evocative. The connection to Elvis makes it work, too—he was golf's grand, charismatic entertainer. If anything, this loses a few places because, unlike a stereotypical king, Palmer wasn't regal or distant, but very much of the people.
5. Gary Player: "The Black Knight"
Just badass. And probably even more badass when Player was young, before he became the good-natured self-aggrandizing clown prince of golf (who, to his credit, isn't afraid to make fun of himself).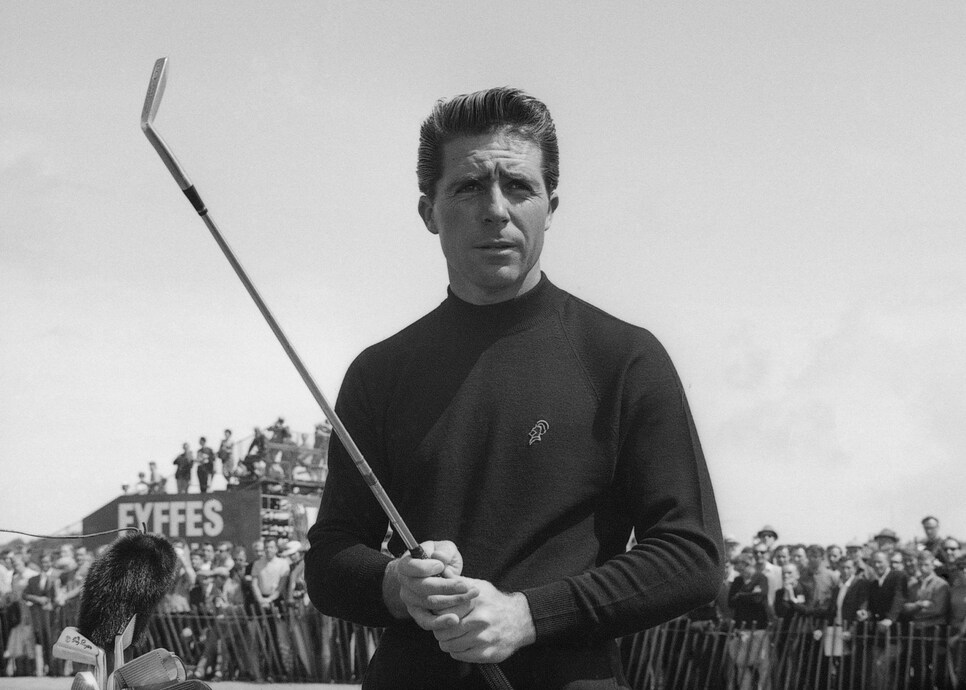 4. Jack Nicklaus: "The Golden Bear"
The story here seems to be that an Australian sportswriter named Don Lawrence coined the name during a U.S. Open based on appearance, and Nicklaus liked the name when he saw it in a newspaper headline at the airport (in a coincidence, his high school mascot was also a Golden Bear). When it came time to choose his personal logo, the decision was simple. It's a great nickname, basic and evocative, and fits Nicklaus to perfection.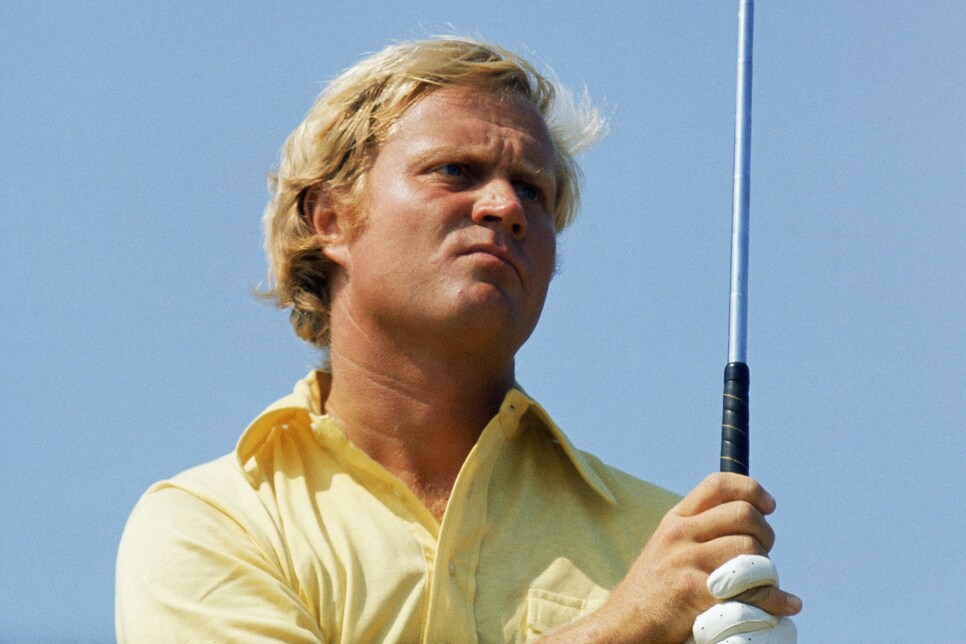 3. Miguel Angel Jimenez: "El Mecanico"
Jimenez loves cars, and worked in a garage for a time, but he also has a precise, mechanical approach on the course, which is why this nickname works both ways. It also sounds very cool in Spanish, and has that ineffable quality of seeming right for the half-serious, half-winking style Jimenez embodies.
2. Paul Runyan: "Little Poison"
You get the picture: Small but deadly. Runyan's style was short off the tee, phenomenal from in close (and, at 5'7", he was a small guy himself). It's a great sharp-edged nickname with a ton of bite, and it's easy to imagine the kind of fear he must have inspired in opponents. Runyan won two PGA Championships, including a 38-hole match-play classic against Craig Wood and a blowout against Sam Snead, so little or not, the poison was clearly potent.
1. Ernie Els: "The Big Easy"
Sometimes a nickname fits, like "The Golden Bear" for Nicklaus, and sometimes a nickname fits. As in, it fits so well that a player can wear it like a piece of tailored clothing. There hasn't been a better mesh of playing style and physique and attitude—or at least the perception of attitude, since Els can be a fiery personality—within a single moniker than Els and "The Big Easy." It's a languid masterpiece.