The Loop
The 13 most absurd things overheard in the Baltusrol gallery on Wednesday at the 2016 PGA Championship
SPRINGFIELD, N.J. -- Golf crowds generally are one of the most informed, reserved and respectful fanbases in sports. That doesn't mean they're devoid of misinformed takes or uncouth behavior. From erroneous trivia to mistaken identity to complaints about the heat -- SO many complaints about the heat -- here are the 13 most absurd things overheard in the Baltusrol gallery on Wednesday at the 2016 PGA Championship.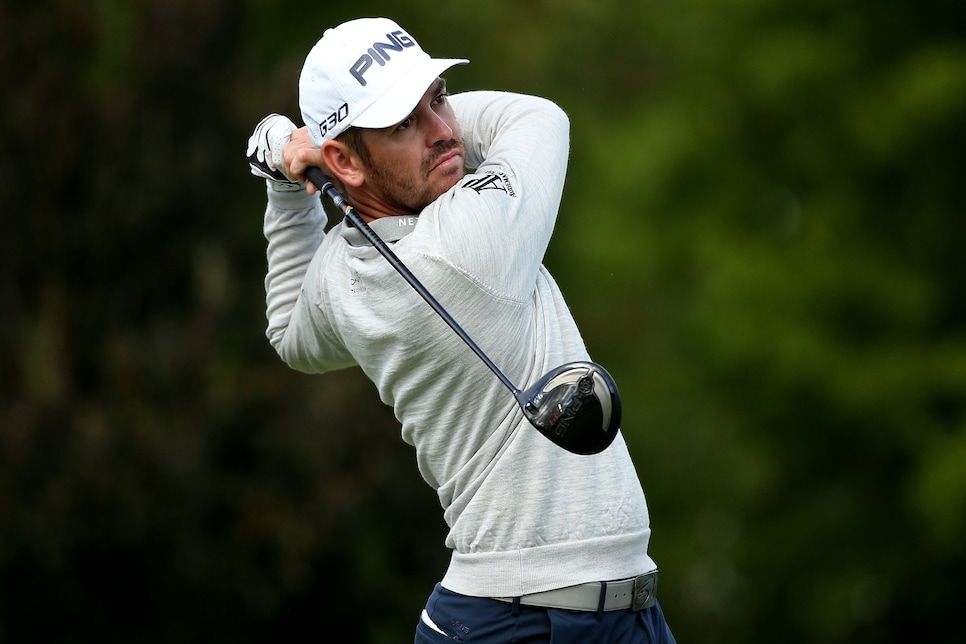 By the third green, a man muttering to his friend: "I think if he wins this week, that gives him the Grand Slam." The "he" in question is Louis Oosthuizen, a fine player who has a major under his belt ... but doesn't have quite the résumé believed by this fan.
Watching Oosthuizen hit into the fourth green, a voice behind me uttered: "He doesn't hit the ball very far, does he?" Actually, he does: Oosthuizen ranked 31st on tour last season, averaging nearly 300 yards off the tee with season-long best of 373 yards.
Also on the fourth hole: "Go get 'em this week, Lee!" We assume this is in reference to Lee Westwood, who, like Oosthuizen, is sponsored by Ping and UPS. But considering Westwood is 43-years-old, 6 feet tall and stout, and English -- whereas Oosthuizen is 33, on the skinny and shorter side, and South African -- we aren't giving this fan a pass.
Although, it wouldn't be the first time Louie went unrecognized:
In a thick Jersey accent, a father to his son on the 11th hole: "Put some sunscreen on, OK? You're baking like a boiled bratwurst."
Lord knows what qualifies as stretched out
Woman near hospitality tent: "This course doesn't seem that long." Oddly enough, her statement came as she stared across the 17th hole, which measures 649 yards and qualifies as the second longest hole in major-championship history. For the record, despite playing as just a par 70, the course weighs in more than 7,400 yards.
It's all about perspective
Exchange between a group near the seventh fairway, a hole with little shade: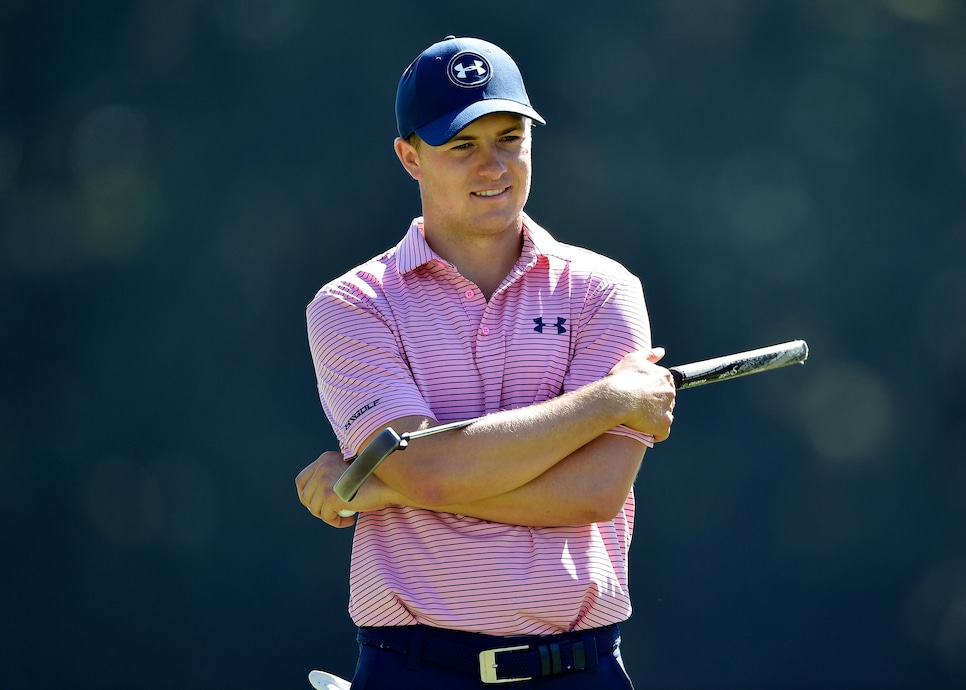 We know Spieth gets criticized, but this is ridiculous
On the driving range, two volunteers arguing about who will win: "Even if he can't putt right now, I like Jordan Spieth over the field." Well, Spieth ranks first in putting average and overall putting, second in one-putt percentage and fifth in strokes gained/putting. But other than that, he's right: Dude's totally lost on the greens.
Your teacher was wrong: There IS such thing as a dumb question
In merchandise tent, man to clerk: "Do any of the brands sell jerseys here?"
He might have been overserved
A college kid eyeing the 18th hole, to someone standing by: "You think on your best day you could break par?" In a related note, he was holding an adult beverage.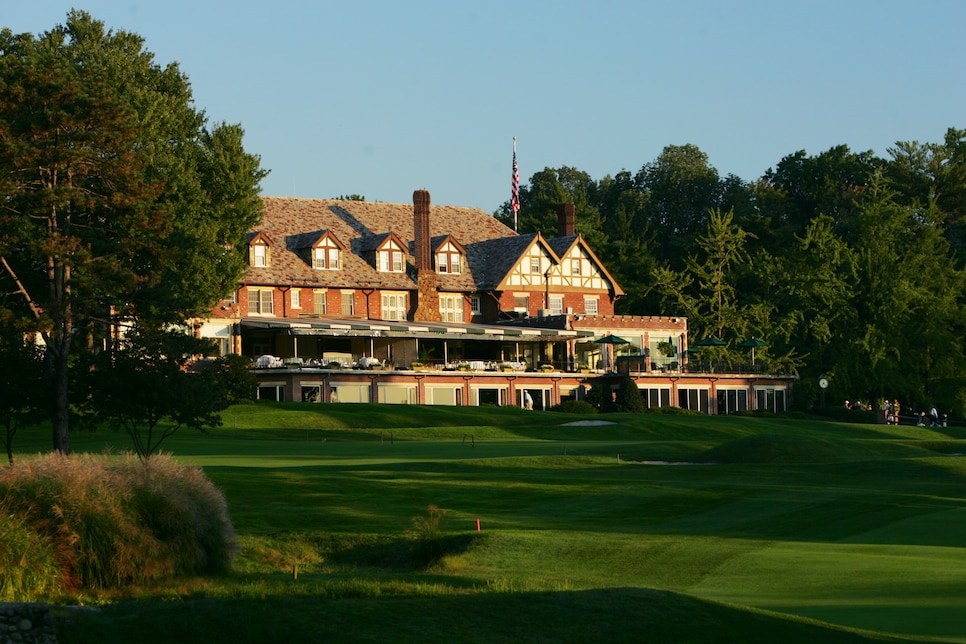 Woman marveling at the clubhouse, to (I think) her husband: "I like this better than your course. You should join here."
No. 2 on the field remains No. 1 in their hearts
One middle-aged guy to another on the 11th hole: "I bet ya (Derek) Jeter could play here if he wanted." Do you know how stuffy Baltusrol is? Even the Captain couldn't...OK, on second thought, he's right. This is Jeter we're talking about.
Kid near the putting green: "DUF! War Eagle! DUF! DUF!" (Jason Dufner looks over and gives nod.) "He looked at me! He looked at me!" (Turns towards grandpa) "What does 'War Eagle' mean?" Oh, a child's innocence.
You can be the one to tell him
Guy in his 20s to a woman: "I'm going down to Rio to watch these guys. Rooting for [Jason] Day to win here and the gold medal."