News
The (one) time Kevin Na completely failed on a walk-in putt attempt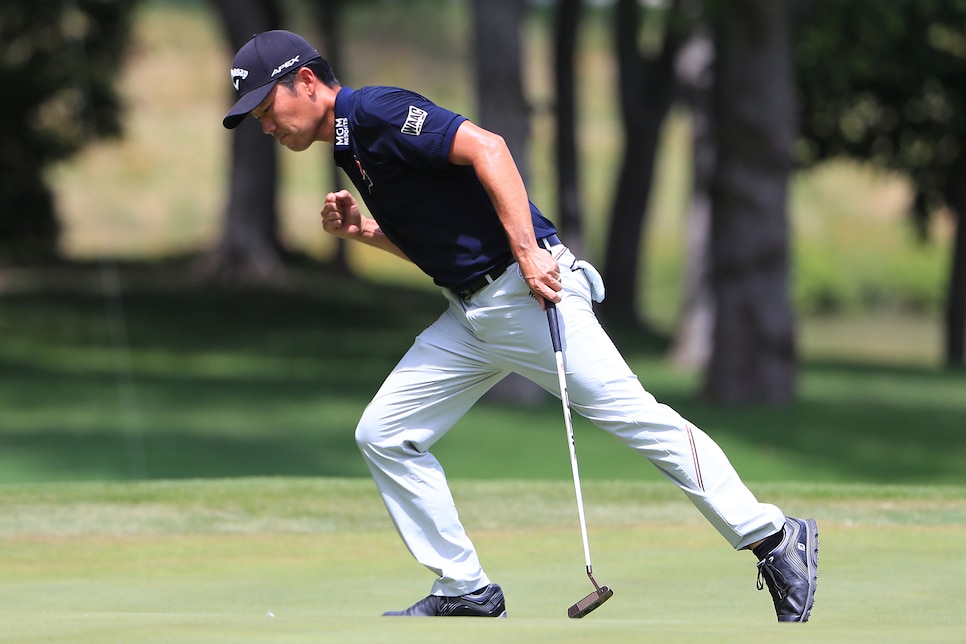 This week's Charles Schwab Challenge, the first PGA Tour event since the Players Championship in mid-March, boasts the strongest field in the tournament's history. Sixteen of the top 20 players in the world are teeing it up. Rory. Brooks. DJ. JT. Rickie. Rahm. Day. Bryson. Reed. Rose. If you're a world-class player who lives in the U.S. and isn't named Tiger, you're in Fort Worth this week.
One name that hasn't garnered much attention, however, in the countless Colonial preview pieces is the defending champion: Kevin Na. Na won by four strokes over Tony Finau last May, his second victory in 10 months. Five months later, Na won again at the Shriners. After being stuck on one tour win for nearly eight years, he won three times in a span of 15 months.
During this late-career surge, Na has become a folk hero for his signature move of walking in putts well before they reach the cup. His most-famous walk-in came alongside Tiger Woods on the 17th green at TPC Sawgrass in 2019, when Na walked in a short birdie putt at the Players Championship and Woods copied him immediately after. The image of the two yukking it up went viral instantly.
Na's walk-ins have become so popular that there are compilations of his greatest hits on YouTube. What's so remarkable about them is that he almost always makes the ones he walks in, though there was one time when it backfired. Ironically enough, it happened during his victorious week at Colonial last year. Na recently sat down with Golf Digest to discuss his favorite putting habit and that lone time he did it prematurely.
"I've done it many, many times in my career, thousands of times. I've probably missed once, and it was the first hole—it was my 10th hole in the second round of Colonial, last year when I won. I had about a six-footer for a birdie on a back left pin, and I hit it and went and reached for it and it lips out. I look around and I go, 'Oh my God, that's embarrassing.' Not many people were there, it was in the morning round, no cameras, so I was like 'thank God.'"
Thank God is right. Had cameras been around, Na's walk-in brick would have spread like wildfire. Fortunately for him, only his successful walk-ins live on the internet. Here's hoping there are many more to come with the tour making its return this week.