The Loop
That time I made a complete ass of myself to Loren Roberts at Colonial
Do you remember that Kenny Perry won the 2003 Colonial? I didn't until I looked it up this morning. I was at that tournament, and in hindsight, I vaguely recall Perry winning in what was a resurgent season for the veteran. But 12 years later, I think we all more likely recall that year's Colonial for Annika Sorenstam's historic two rounds playing on the PGA Tour
The concept of a player other than the event winner hijacking a tournament storyline isn't uncommon in golf. We remember that tournament where Michelle Wie made her professional debut and got DQed because of a bad drop, but we don't remember that (fittingly) Sorenstam was the winner. We remember the time Jean Van de Velde coughed up the Open Championship, but you might need a moment to recall that Paul Lawrie was the benefactor.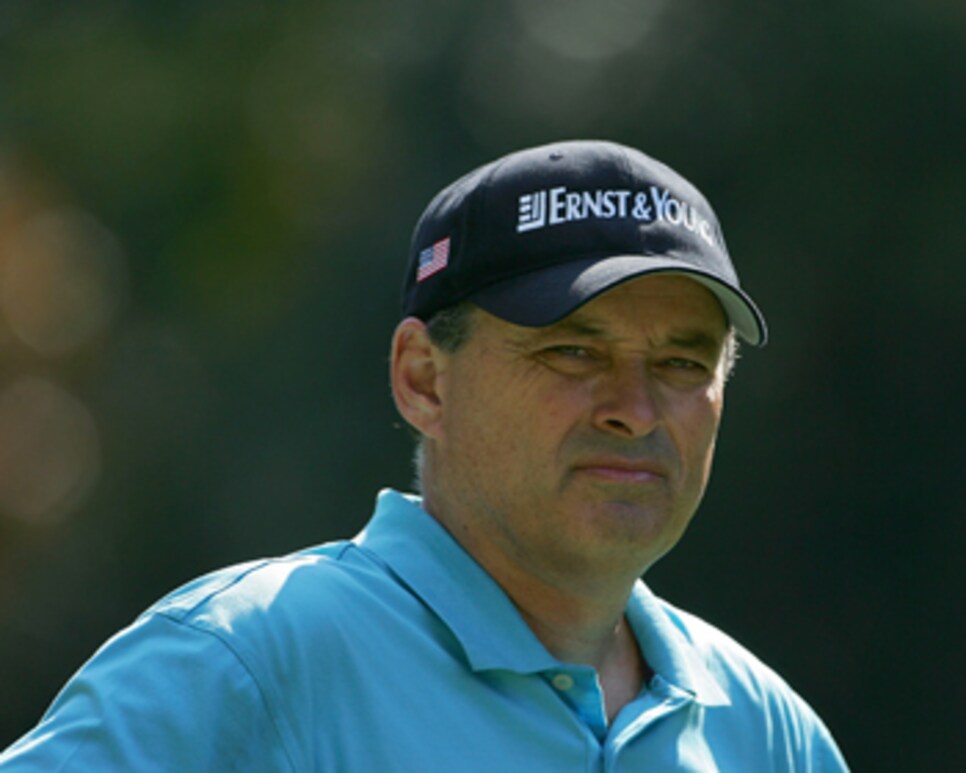 But back to that year's Colonial. There was no bigger story in golf in 2003 than Sorenstam, the unequivocal star of the LPGA, testing herself against the men. And as reporters on the scene, our job that week was to try to put it all in its proper perspective.
So there I was, and there was then 47-year-old Loren Roberts. Nice guy, thoughtful quote. Great putter. Roberts was one of more than a dozen players I interviewed that week about Sorenstam, how she might fare and the historical implications of her appearance.
We were standing by the practice green and at some point I introduced the premise (a prescient one, it turns out) that years from now, all we'd remember about this tournament is Sorenstam playing in it. Then to underscore my point, I continued.
"It's really like when Tiger made his pro debut at the Greater Milwaukee Open in '96," I said.
"I mean, everyone remembers Tiger that week. But does anyone even remember who won?" I said. "Do YOU?"
"Yes," Roberts said. Then he smiled. "I did."
"Oh," I said, blood rushing to my face. "Right."