The Loop
That crazy story about Ernie Els wrestling Steve Marino on his private jet? Yeah, Els says it's true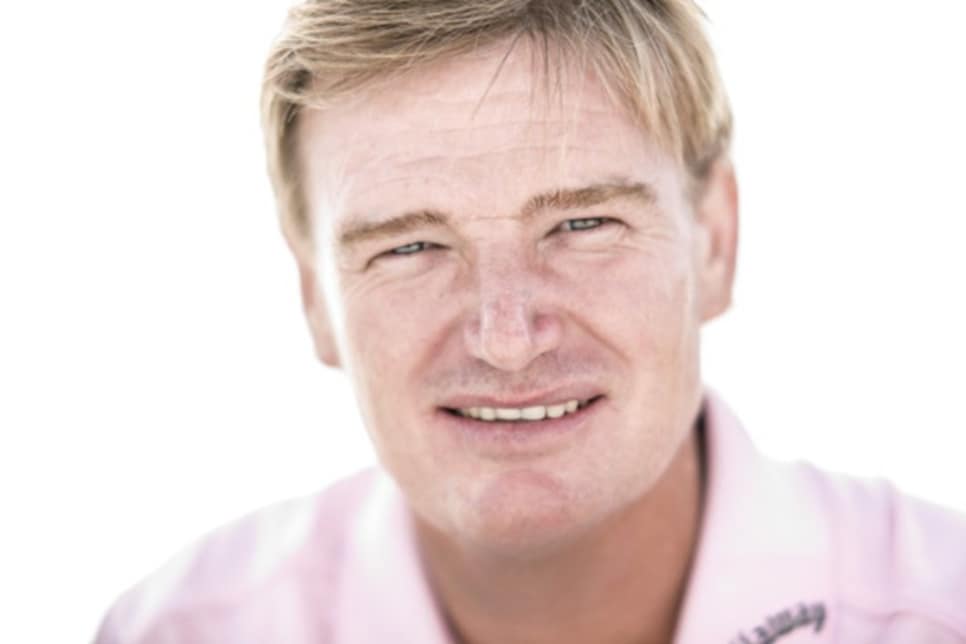 But his penchant for wrestling on airplanes? That's a part of Ernie Els lore that probably won't make his official bio.
For years there's been a story circulating about Els and veteran pro Steve Marino on a flight home from a tournament in Japan in which the two men, both well lubricated, resorted to wrestling in the aisles. The version relayed on a recent Spittin' Chiclets podcast said that Marino accepted the ride on Els' jet unaware of the South African's proclivity for roughing it up after having a few drinks. Then midway through the flight, Els abruptly head-butted him, causing the pilots to intervene, and leaving Marino in a daze the rest of the flight. Capping off the bizarre incident is when they finally touched down in Florida, the two men shook hands and went their separate ways.
The whole story seemed too ridiculous to have actually happened. But then when Els was a guest on this week's No Laying Up podcast, he was asked about the incident directly. And he acknowledged it's pretty much true.
"It was just myself and Stevie coming from Japan to Palm Beach," Els told hosts Chris Solomon, Tron Carter and D.J. Piehowski. "We had a lot to drink. There was a lot to talk about, and we kind of hugged each other. It was a lovefest on the airplane."
It's important to note Els was laughing when referencing his "hug" with Marino.
"Nobody got seriously injured," he continued. "It was all in good fun. It's just what guys do and there's a lot of testosterone running."
Els, by the way, was named captain earlier this year of the International Team for 2019 Presidents Cup. If there are spots open for press on the team flight to Australia, we'd love to grab a ride, but might bring a helmet just in case.