The Loop
Phil Mickelson just delivered a major burn to the European Ryder Cup team
GLENEAGLES, Scotland -- The Americans and the Europeans had been playing nicely thus far during the interminable run-up to the start of the 40th Ryder Cup, offering little in the way of bulletin-board material since both sides arrived at Gleneagles.
And then Phil Mickelson paid a visit to the media center on Wednesday.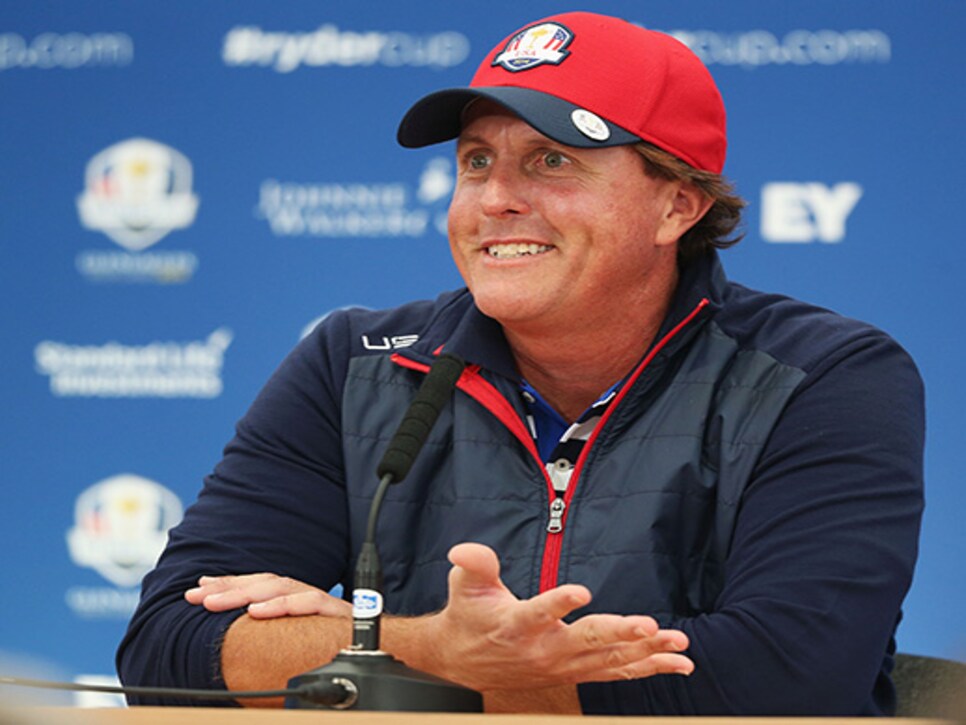 The most experienced player on Tom Watson's U.S. team was asked whether part of the Americans' struggles in the matches of late was due to players not being as close as their rivals. Instead of biting his tongue, Mickelson took a sarcastic bite out of the European team.
"Well, not only are we able to play together, we also don't litigate against each other," Mickelson said, "and that's a real plus, I feel, heading into this week."
Mickelson's quip drew laughter and a few wry smiles from the press in attendance. Moderator Michael Gibbons even offered a playful "ouch" in response.
"I might get roasted but I couldn't resist," Mickelson told GolfDigest.com. "I can handle it. We all need to laugh at ourselves. I think it's funny."
And suddenly, it's starting to feel like a Ryder Cup.