TGL
New venue for Tiger Woods-Rory McIlroy golf league suffers partial roof collapse during power outage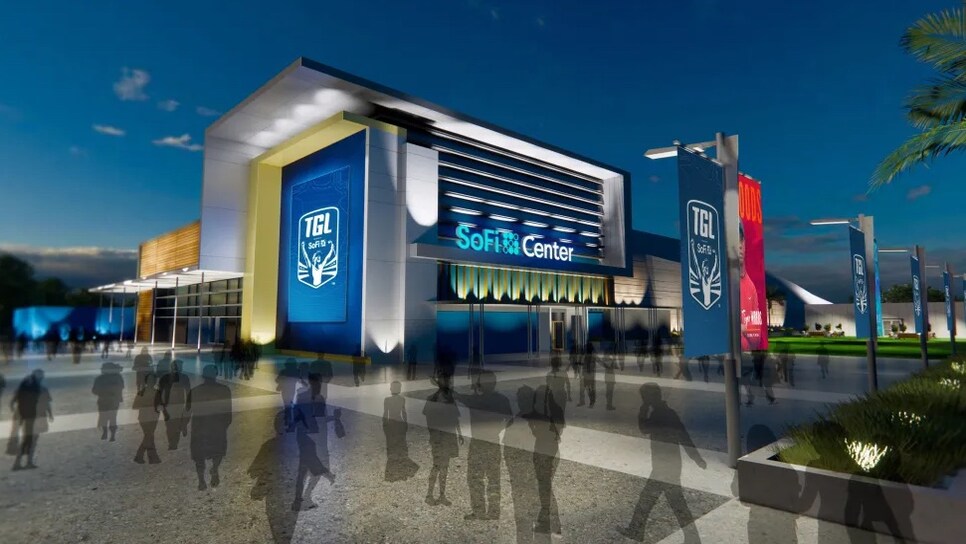 A rendering of the SoFI Center. (TMRW Sports)
The Florida venue of TGL, the new simulator pro golf league founded by Tiger Woods and Rory McIlroy and set to debut on Jan. 9, suffered some damage overnight when a power failure occurred.
Photos on social media showed what appeared to be a partial collapse of the air-supported dome of the SoFi Center in Palm Beach Gardens, Fla.
In a statement, TGL said, "An overnight failure to the temporary power system used during the construction phase caused deflation and damage to the air-supported dome section of the site. At this time, while we assess the damage, it is too early to determine the impact on our timelines. There were no injuries, and no technology was impacted. Other work on site is continuing."
The six-team league with 24 total players is set to begin play on Jan. 9. TGL previously provided details on the SoFi Center, which will be 250,000 square feet and accommodate about 2,000 spectators. The air-supported dome will be 75 feet high and covers the entire playing surface of 97 yards by 50 yards.