The Loop
Texas' Muny, a civil rights landmark, on list of America's 11 Most Endangered Historic Places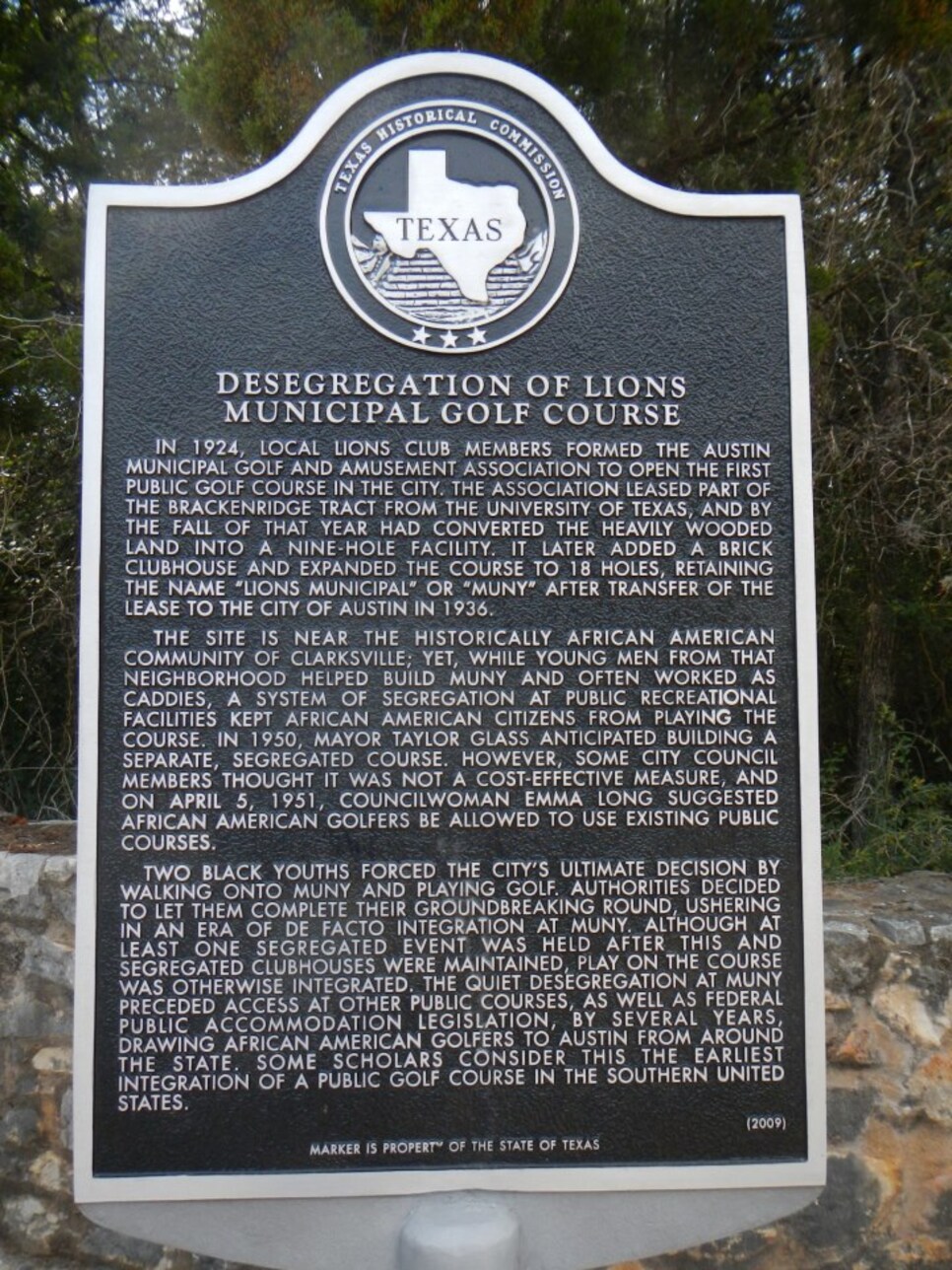 Two African-American youths without options to play golf elsewhere in their city of Austin, Texas, decided one day to walk onto Lions Municipal Golf Course. Authorities quietly allowed them to play.
The year was 1950, still more than a decade before Charlie Sifford became the first African-American member of the PGA Tour.
Lions Municipal, which opened in 1924, had been a segregated course until that day. "Prominent scholars and historians consider the events at Muny in late 1950 and early 1951 to be the first racial integration of a public golf course in the Southern United States," Save Muny notes on its website.
The reason there is a Save Muny website is that the golf course on land leased from the University of Texas is facing the threat of closing for commercial redevelopment purposes.
On Wednesday, the National Trust for Historic Preservation took an important step toward bringing attention to its possible demise. It included Muny, as the locals call it, on its 2016 list of America's 11 Most Endangered Historic Places.
"As the complex struggle for racial justice continues to take center stage across America, places like Austin's Lions Municipal Golf Course have much to teach us about peaceful efforts towards increased human decency and respect," Stephanie Meeks, president and CEO of the National Trust for Historic Preservation, said in a news release.
"But Muny cannot continue to highlight an important side of the American story unless we take action to preserve it as a resource for its community."
Ben Crenshaw, a World Golf Hall of Fame member and Austin native and resident, is on board with saving Muny.
"I really do think it helps the fiber of our community, in a societal way," he said in this video. "I can't stress that enough in the way I feel about it. It's too good for too many people.
"And the bottom line for me is I just can't see this place being developed. It's too precious of an asset."
Earlier this year, Muny was added to the National Register of Historic Places.