The Loop
Texas driving range offers Donald Trump and Hillary Clinton as targets for golfers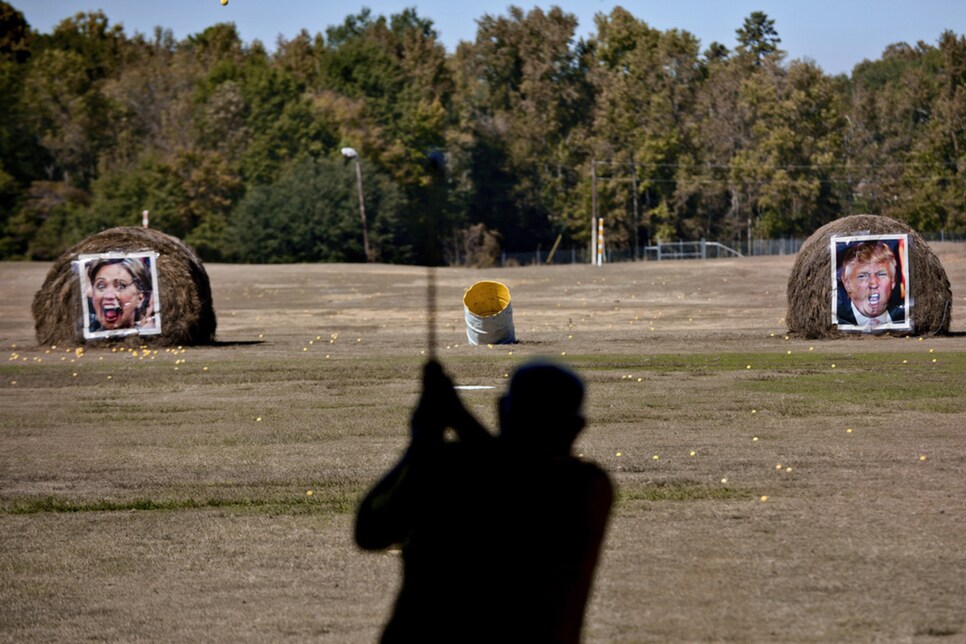 (Les Hassell/News-Journal via AP)
Now here's a democratic idea. Set up targets of Donald Trump and Hillary Clinton at a driving range and let golfers decide who will be the next President of the United States.
That's exactly what Alpine Target Golf in Longview, Tex., has done. The range has displayed photos of Trump and Clinton -- both with their mouths wide open -- on hay bales since late October. Of course, these "votes" don't count, but it would be a lot more fun than waiting in line to pull a lever.
Oh, and by "votes," we mean non-votes. It makes sense that golfers would try to hit the target of the candidate they're not supporting. According to an employee at the range, people have been hitting 20 balls at Clinton for every one ball at Trump. And that makes sense with Trump being heavily favored to win Texas and its 38 electoral votes on Nov. 8.
Mike Williams, the golf center's owner, says he's providing customers with a "touch of fun in this stressful election."
It's also a good way to get golfers to work on their punch shots, since the two targets are located about 60 yards out.