The Loop
Testing three sleep-enhancing gadgets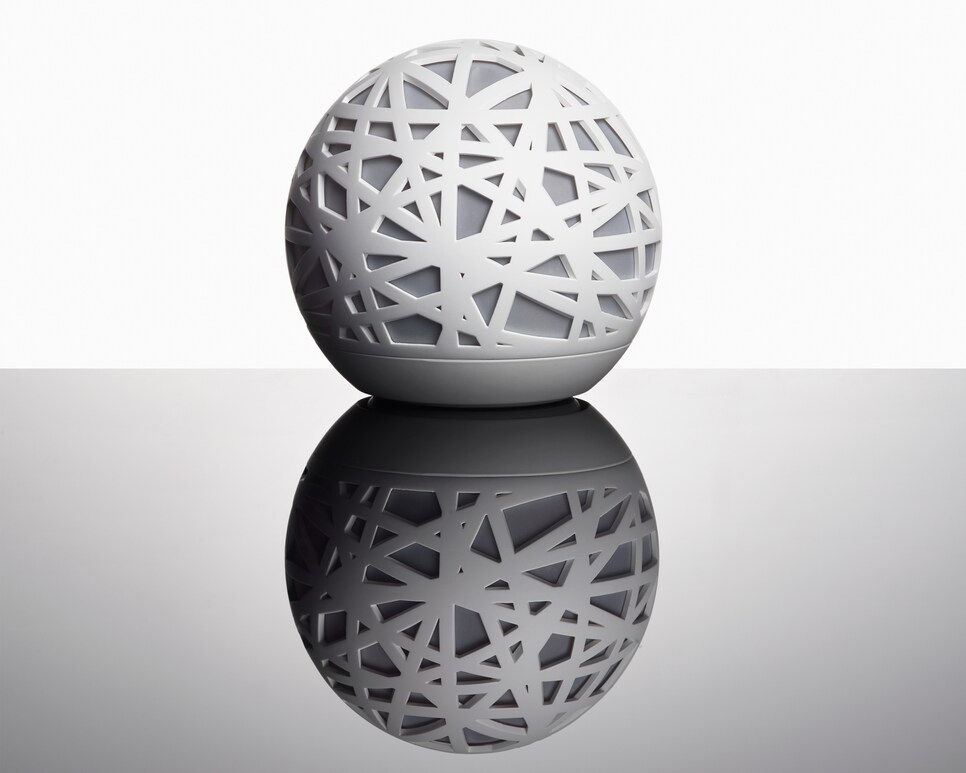 Golf and sleep aren't a great twosome. Between the anticipation of playing and the game's early morning start times, it's often tough to get enough shut-eye. We tested three modern gadgets that promise to help.
SENSE SLEEP SYSTEM: A quarter-size sensor goes on the side of your pillow to monitor your movement. Another object that looks like an oversize golf ball (pictured) sits next to your bed and tracks the environment. They send information to an app that suggests what can be changed—like room temperature, noise, air quality and light—to achieve optimal sleeping conditions. The Sense ($149) also produces calming, ambient sounds to help you doze off. Sadly, those soothing fake bird chirps in golf telecasts are not among them.
WITHINGS AURA-CONNECTED ALARM CLOCK + SLEEP SENSOR: About the size of a small bedside lamp, this device emits colors that its manufacturer says encourage secretion of sleep hormones. Skeptical? We were, too, but we found it oddly calming—and the most effective of these three products. While you sleep, a sensor tracks temperature, light and sound levels. The device ($299) also generates a bright wake-up glow in the morning, or you can add music. We programmed Dave Loggins' "Augusta" Masters theme as our alarm.
NEUROON MASK: Neuroon calls itself a "smart" sleep mask. Collecting info about your brain waves, sleep patterns, breathing cycles and heart rate, it can tell you a lot about why you're not sleeping. And it offers advice on combating the problems, unlike some products. In the morning, the mask ($269 at Neuroon.com) re-creates the light of a slowly breaking dawn. It sounds cheesy, but we found this wake-up call soothing and effective.