The Loop
Tenuous golf connection: When Gretzky was benched like Woods
It's an unthinkable notion: the greatest player of his generation, quite possibly of all time, sat out in a crucial session of international competition.
Tiger Woods in Saturday foursomes of the Ryder Cup? Well, yeah, that, too. But we were actually referring to Wayne Gretzky in the 1998 Winter Olympics.
So maybe a hockey game from nearly 15 years ago doesn't immediately spring to mind when looking at the bold decision by Davis Love III to bench Woods after his 0-2 start at Medinah CC. But it's worth noting the U.S. captain isn't first guy to bypass a living legend.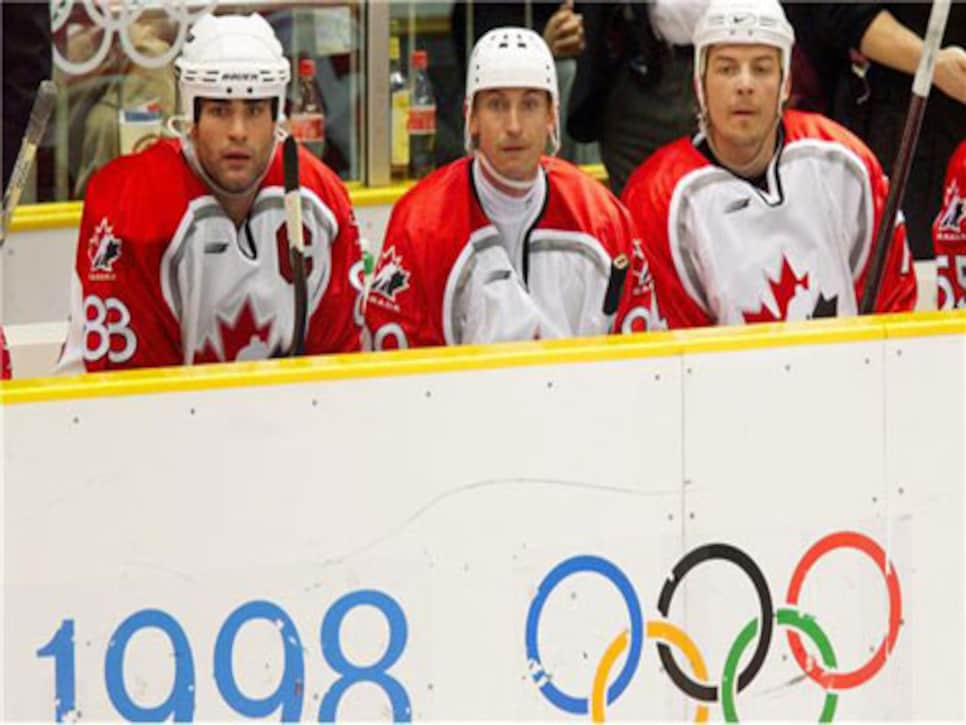 Like Woods on Saturday morning, Gretzky in 1998 had to watch players with inferior careers carry on in his place.
Some back story: the 1998 Winter Games marked the first time the NHL allowed its stars to participate in the Olympics, which meant that Gretzky, by then the most decorated star in the game's history, could represent his native Canada. Like Woods now, Gretzky's career record dwarfed all of his contemporaries (by the time of his retirement, he owned 61 NHL records). But like Woods, he was at that point in his career struggling to maintain the same level of play, finishing the Olympics with just four assist in six games.
When a semifinal game against the underdog Czech Republic headed to a shootout, Canadian coach Marc Crawford faced a decision not unlike Love's. Like foursomes, shootouts are a quirky format, and not necessarily a gauge of the best players. And just as Love opted to go with less-decorated players like Jason Dufner and Brandt Snedeker for Saturday foursomes, Crawford tapped the likes of Joe Nieuwendyk, Eric Lindros, and Brendan Shanahan for the shootout -- leaving Gretzky to watch helplessly from the bench.
The result was that the Canada failed to score, the Czechs won the gold medial, and the dispirited Canadians couldn't even get past Finland in the bronze medal game. Gretzky retired a year later, but his Olympic benching remains a controversial topic today.
Whether Woods' absence from play on Saturday will have the same sort of ripple effects is unlikely, especially if the U.S. holds onto its lead at Medinah. But for what it's worth, Love is one of the few professional golfers who knows something about hockey.