The Loop
Tenuous golf connection: Jessica Biel turns heads at Medinah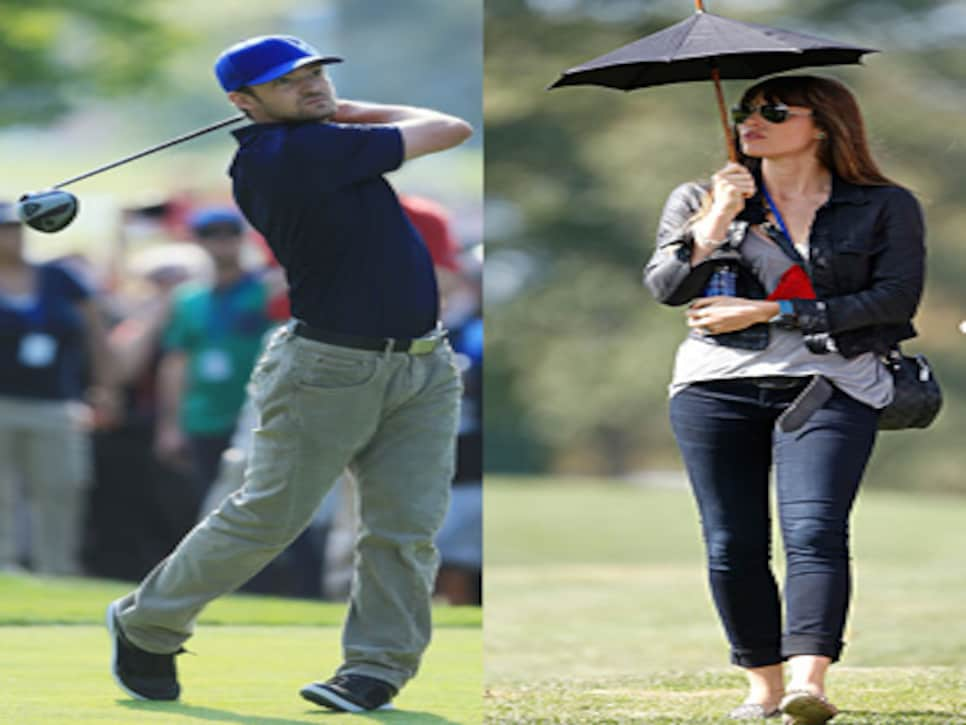 Overall, the only two-time participant in Golf Digest's U.S. Open Challenge has helped increase golf's coolness index. But his contributions to the sport's "hotness," thanks to the company he keeps, aren't going unnoticed either.
At Tuesday's Ryder Cup Captains & Celebrities Scramble at Medinah, not only did Timberlake play, but his lovely fiancee, actress Jessica Biel, was a loving follower in his gallery (above, right). The two got engaged in January and are expected to be married sometime next month. It doesn't appear that Beal is a golfer, but if you zoom in on the photo, you can see a rock on her finger that's approximately the size of a golf ball.
Here are two more pictures of Biel, so, um, you don't have to zoom in.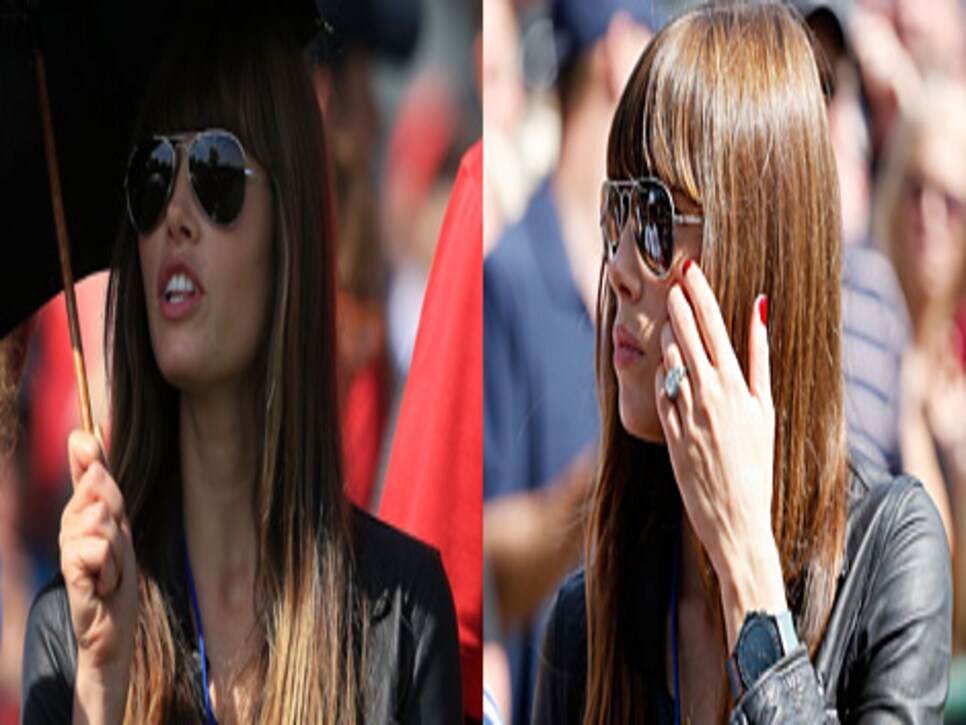 Of course, you don't have to look closely to notice the parasol Biel was holding while walking the fairways. Hey, you keep doing what you do, Jessica. And Justin, please play in as many celebrity tournaments as you like. . .