News
Tennis pro missing Augusta round thanks to tournament win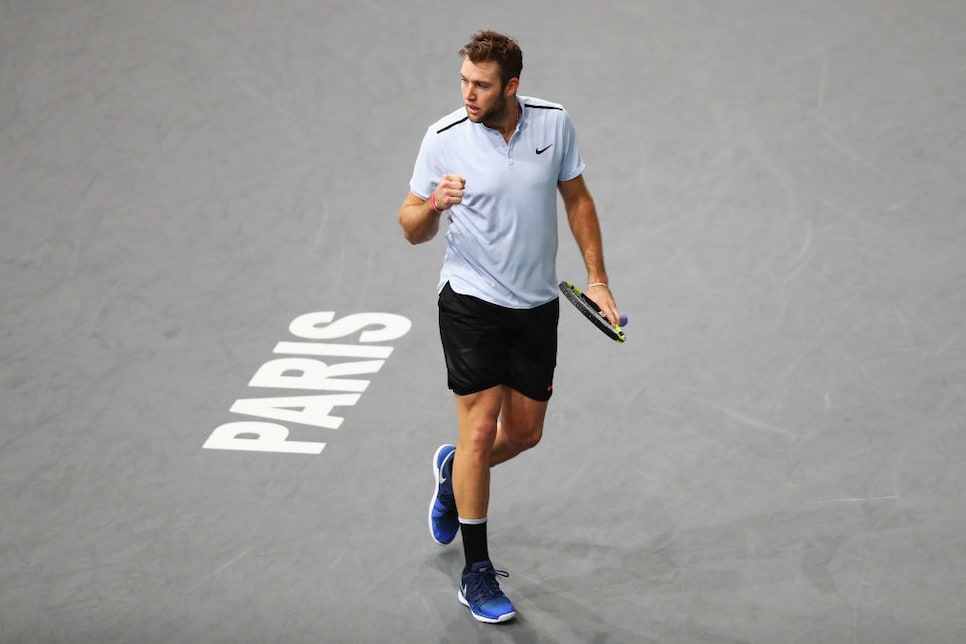 Normally winning an event is cause for celebration. For Jack Sock, capturing the Paris Masters, while great for his career, also presented a major problem. At least in regards to his golf game.
Sock, the top-ranked American in the ATP, was scheduled to play Augusta National with fellow player John Isner this week. But thanks to his victory in France, Sock qualified for the Nitto ATP Finals, meaning his Georgia trip would have to be canceled.
"(It) which would have been pretty special," Sock told ATP World. "But I'll look forward to seeing him at his wedding in a couple months."
Forget about Isner; this was a chance to play Augusta National! (In case you were wondering, Isner's fiancee's father -- hope you followed -- is a member at ANGC, which is how the tee time was secured.)
Don't feel too bad for Sock. He's coached by Jay Berger, who happens to be the father of fledgling star Daniel Berger. If Daniel ever gets fit for a green jacket, another Augusta invite could be on Sock's horizon.